At Repricer.com, we are continuously working behind the scenes on design and functionality to make a better and well-rounded repricing tool. Our commitment to developing the best repricing tool on the market never ends.
This article shows some of the recent developments we have made to allow our customers to continue to reprice effectively, stay competitive and ultimately win the desired Buy Box.
New Navigation
The team released Repricer's new navigation. This has been given an updated appearance whilst making navigating around easier and more logical by grouping features.
Safe Mode for eBay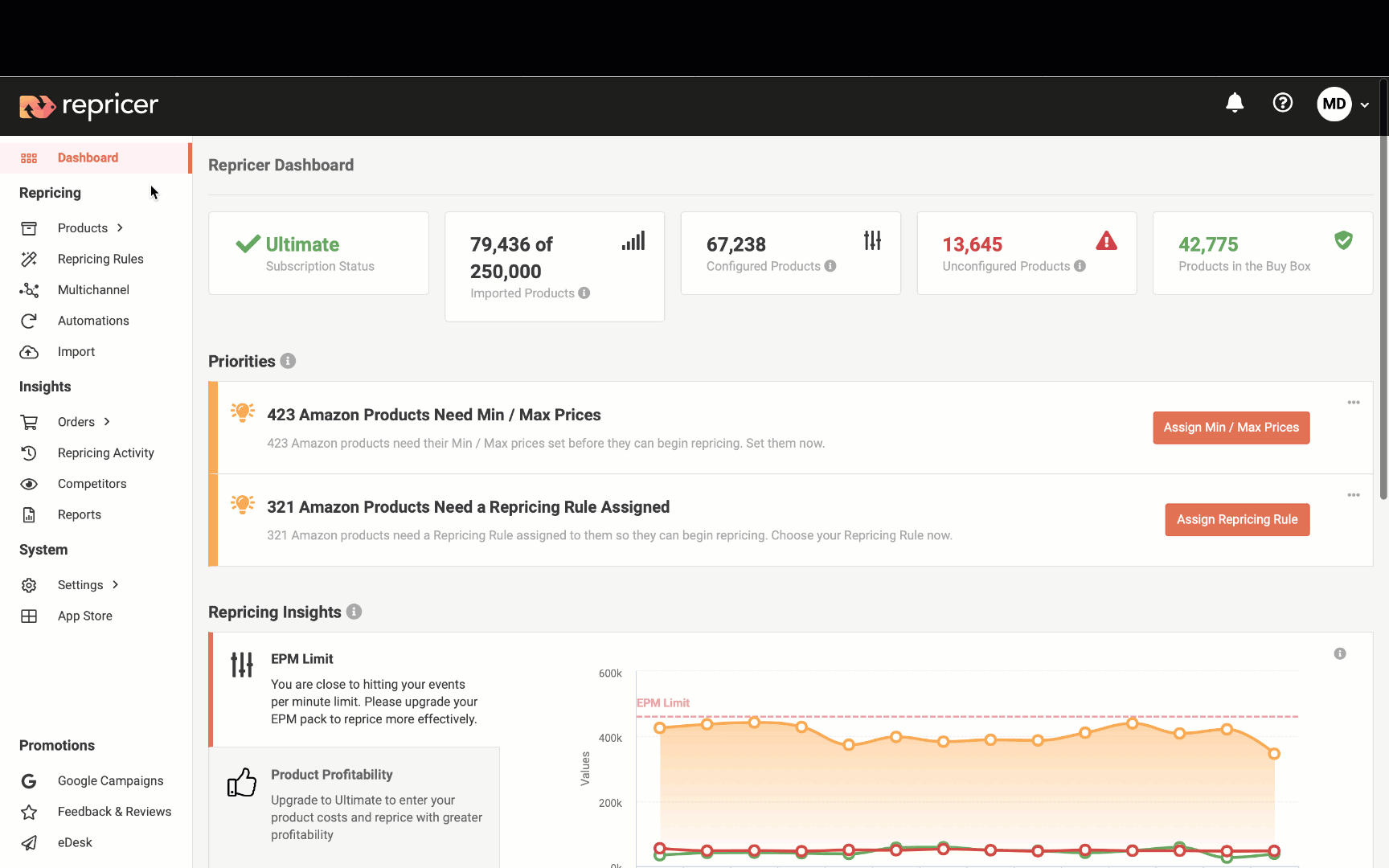 The team released the popular Safe Mode feature for eBay accounts. This allows testing to be performed on eBay channels to reprice without uploading the actual price changes until you are ready.
Display eBay Repricing Event History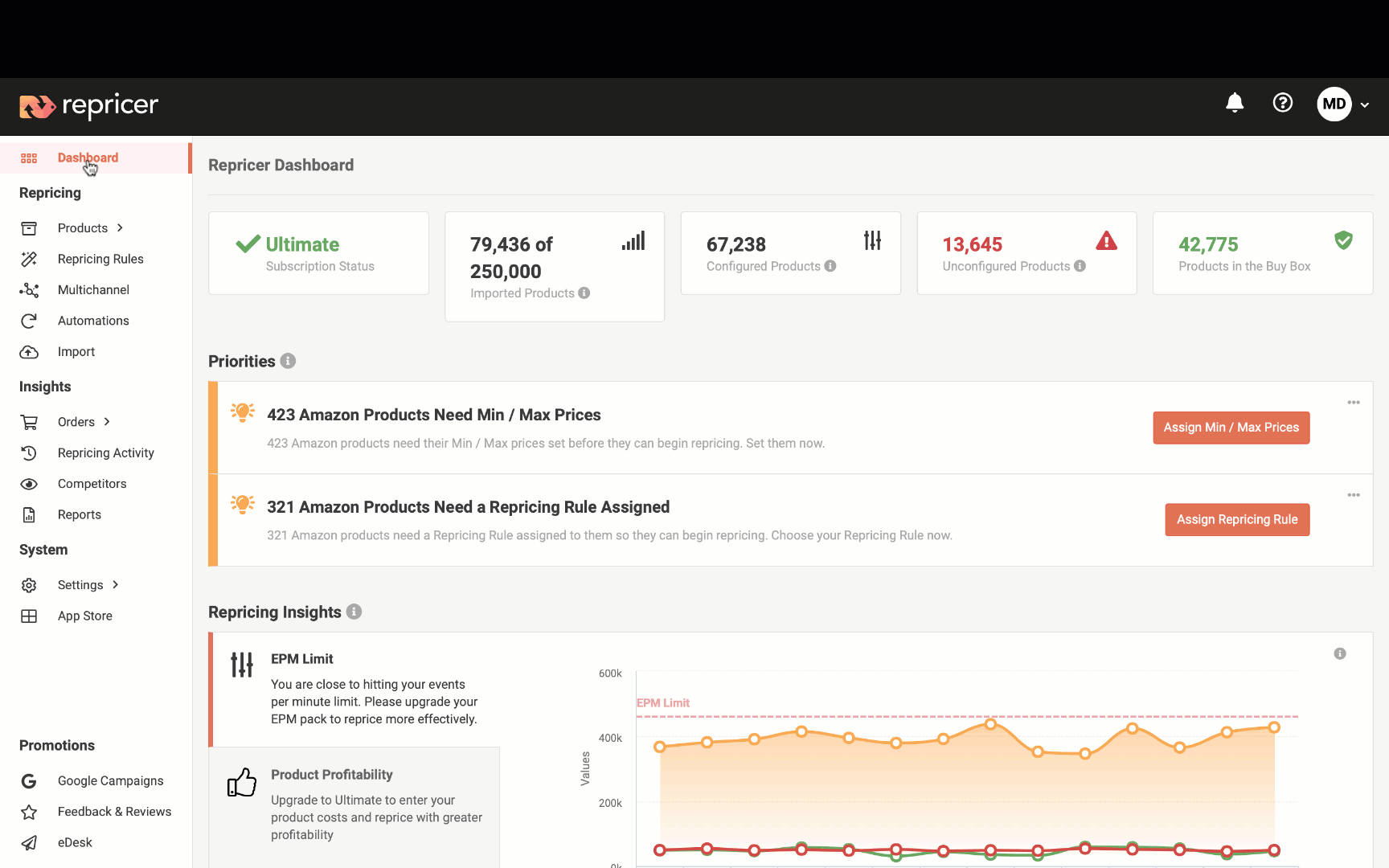 We released a new button and option to allow eBay users to see and explore their Repricing Events within Repricer.
New Repricing Features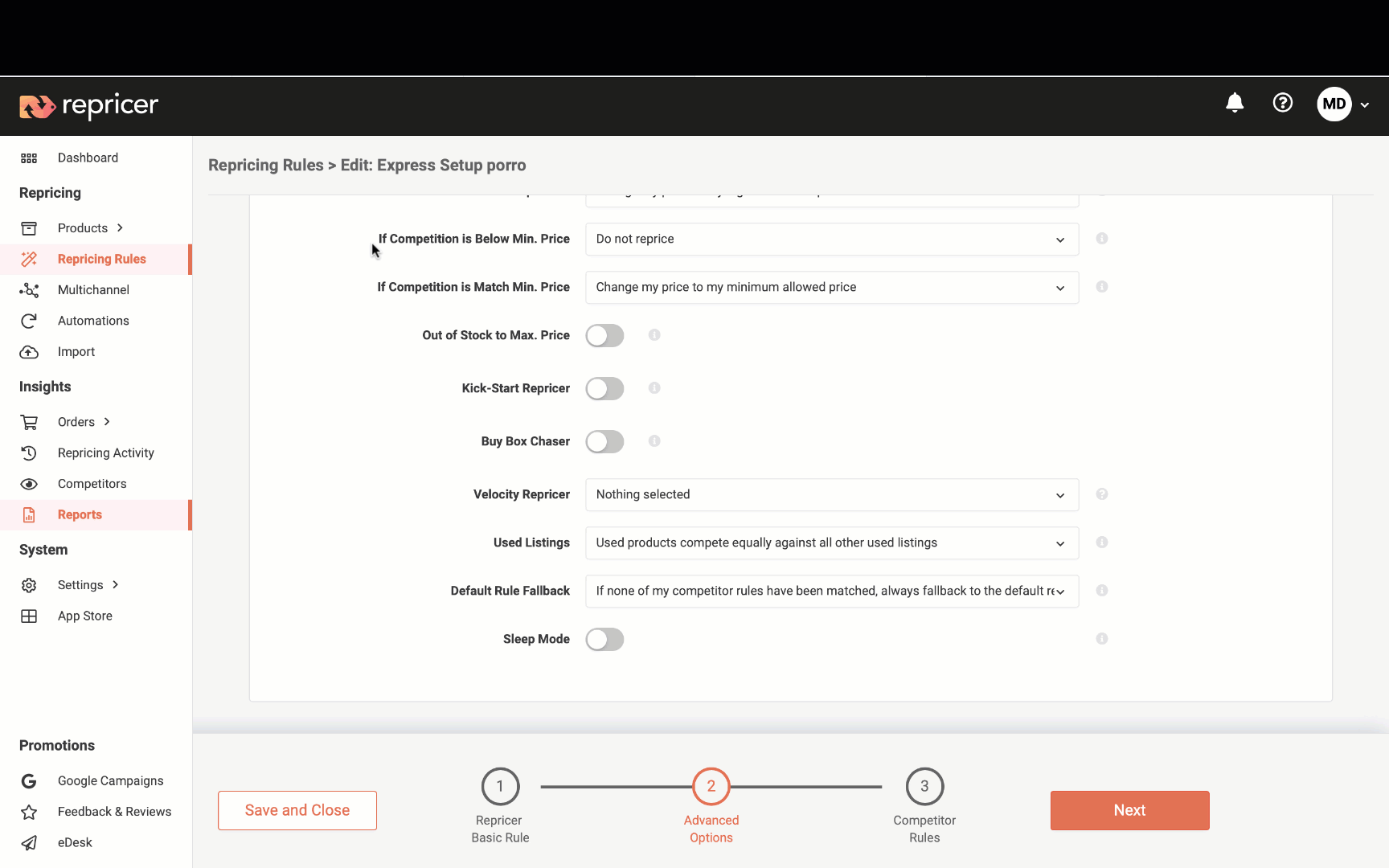 New Pricing features have been released including:
If competitors below Min Scenario
If competitors match your Min scenario
Out of Stock to Max price
Sleep Mode
eBay API
The team released changes to the eBay API due to updates on eBays side which required a change over.
Backend Performance Updates
The team prepared a large number of backend performance improvements to make the application run smoother whilst also improving backend pricing processes.
Repricer Weekly Newsletter
The Repricer Newsletter was released giving our users a weekly insight into their Repricing Results and suggested opportunities to make better use of their account.
At Repricer.com we are continuously innovating and streamlining our features to allow our e-commerce sellers to remain competitive and improve their profit margins.
If you haven't signed up yet, we have a 14-day free trial you can avail of which will provide a fantastic insight into how you can effectively reprice your products across your marketplaces.