Our dedicated repricing experts are here to help you set up and use Repricer for maximum sales and profitability.
14 day trial | No credit card required | Guided setup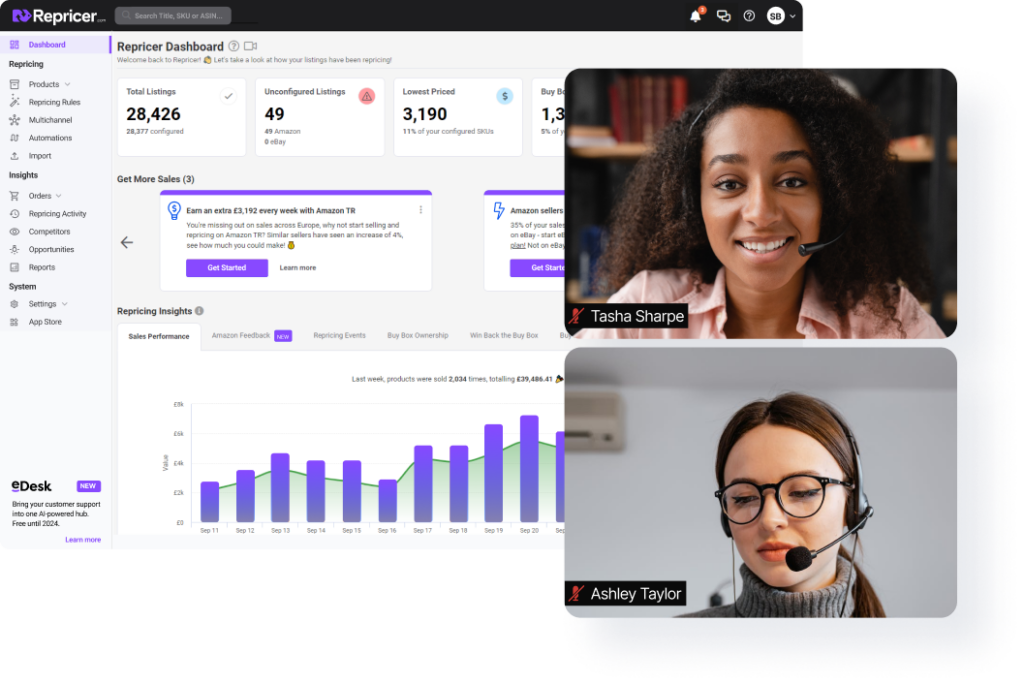 Let one of our experts provide a guided walkthrough of Repricer to show how you can increase your sales and profits. Book a demo today!