Set up your account, pick a plan later
Try all Repricer Expert features free – no credit card required. Free dedicated onboarding on all plans.
14-day free trial. No credit card required.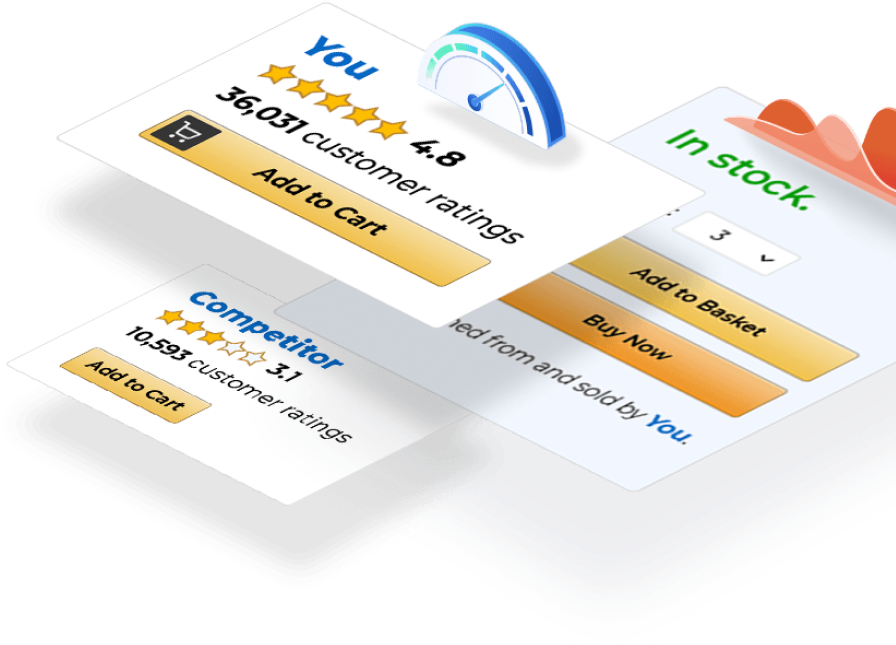 * Events Per Minute, see more detailed explanation in FAQ below
Customize your plan with powerful add-ons
Features to go above and beyond. Additional pricing functionality, additional markets and power packs to supercharge your sales. Available on all trials and plans.
Select the number of cross-ASINs you need each month:
per account billed annually
Amazon Business is Amazon's fastest-growing area with over $25 billion in annual sales. It has also been shown that business buyers are those most likely to repurchase!
Use Repricer to specifically target business buyers with unique pricing strategies and give business buyers a reason to buy in bulk with customisable quantity discounts, all automatically controlled from within your rules.

More sales – from repeat buyers! Add Amazon Business to any plan.
per account billed annually
All Repricer packs come with 'events per minute' (EPMs) giving you loads of power to process price changes by competitors on Amazon.
If you sell in sectors with significant competition or maybe you are heading into a busy quarter, our EPM Booster Packs give you enhanced power to ensure you react to every single competition price change. Something other repricers would simply ignore at busy times.

More Power = More Sales. EPM Booster Packs can get added to any plan:
Compare Repricer plans and features
Learn more about Repricer's many features and the differences between each plan.
Product Status + Rule Scenario
Product Status + Rule Scenario
Product Status + Rule Scenario
Advanced Amazon Repricing
Price management Dashboard
Marketplace Price Management
Webstore Price Management
Dedicated Onboarding Specialist
Dedicated Customer Success Manager
Quick and easy setup • No credit card required