In this article, we're going to take a look at the Suppressed Buy Box feature.
Depending on the circumstances of the listing, Amazon won't always give a Buy Box. In these cases, it's important to tell Repricer how you want to compete. This could be to help you take the Buy Box or even just to ensure that you're competitive in an environment where there is no Buy Box.
To make this as easy as possible we have added our Suppressed Buy Box feature. 
To set this feature up:
Click on Repricing Rules on the left-hand side 
Choose the rule you're looking to edit
Click on the Advanced Options tab. 
Scroll down to the Scenarios section 
The Suppressed Buy Box option is listed as the 2nd option
Suppressed Buy Box Options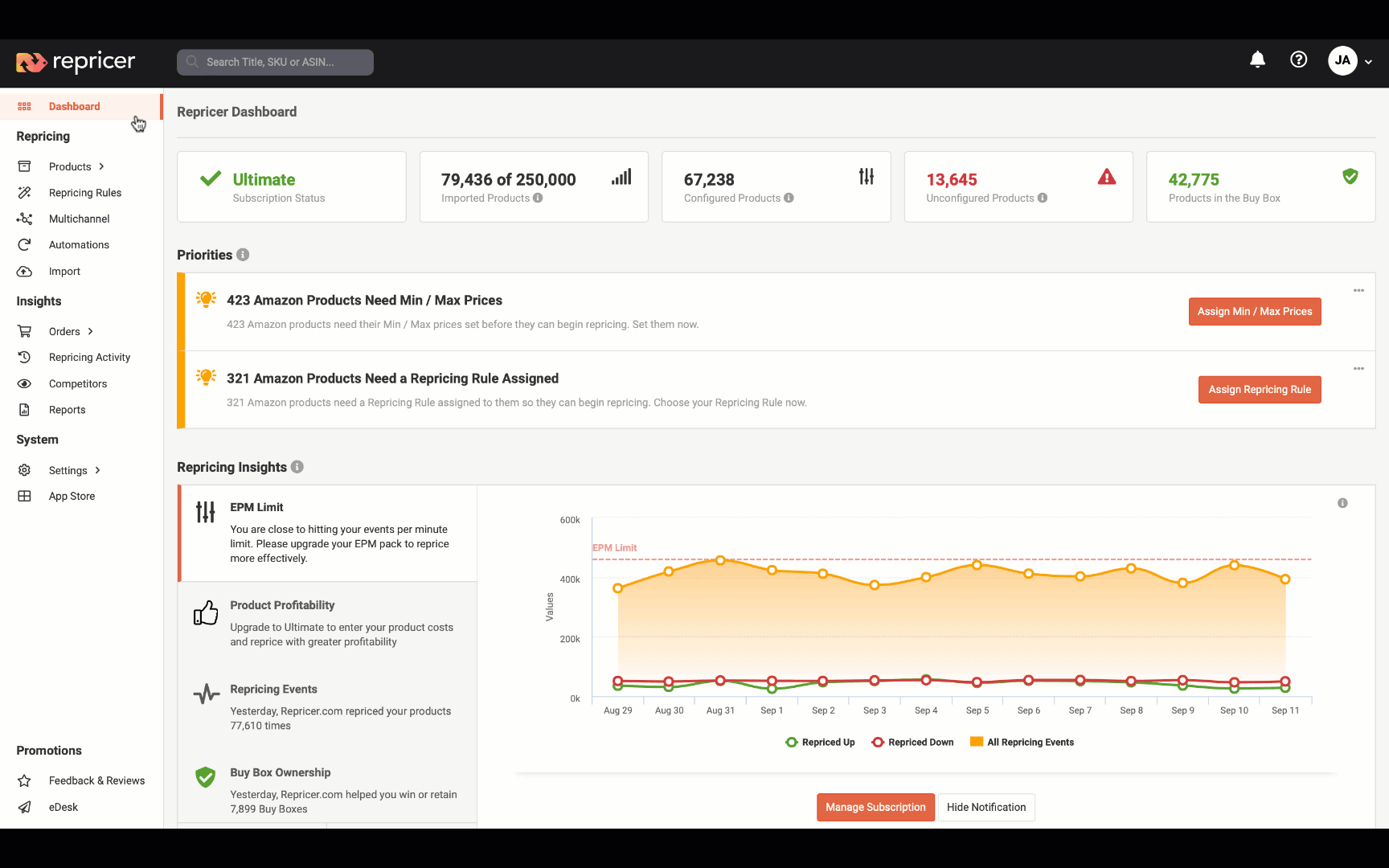 In the Suppressed Buy Box, there are four options available:
Reprice As Normal
This means the feature does nothing and you'll reprice the same way you would ordinarily.
Do Not Reprice
If there is no Buy Box your price will remain unchanged.
Change my price to my Minimum & Maximum
Finally, there are the options to drop to your minimum price and then also increase to your maximum price.
However, the most common approach would be to choose Reprice As Normal but you can choose what best fits your business.