We're now halfway through Q4 with the busiest time of year right around the corner. Sellers are now preparing their businesses for greater traffic and sales resulting in a very profitable end of year.
We understand the sheer amount of work and effort that goes into creating a successful eCommerce business, and so, here at Repricer, we like to keep up that level of work consistency as our customers do.
The team here have been hard at work developing and fine-tuning Repricer to make it the best performing repricer, loaded with sales & profit-focused features that pack an absolute punch!
So, here's what we've been up to:
New & Improved Dashboard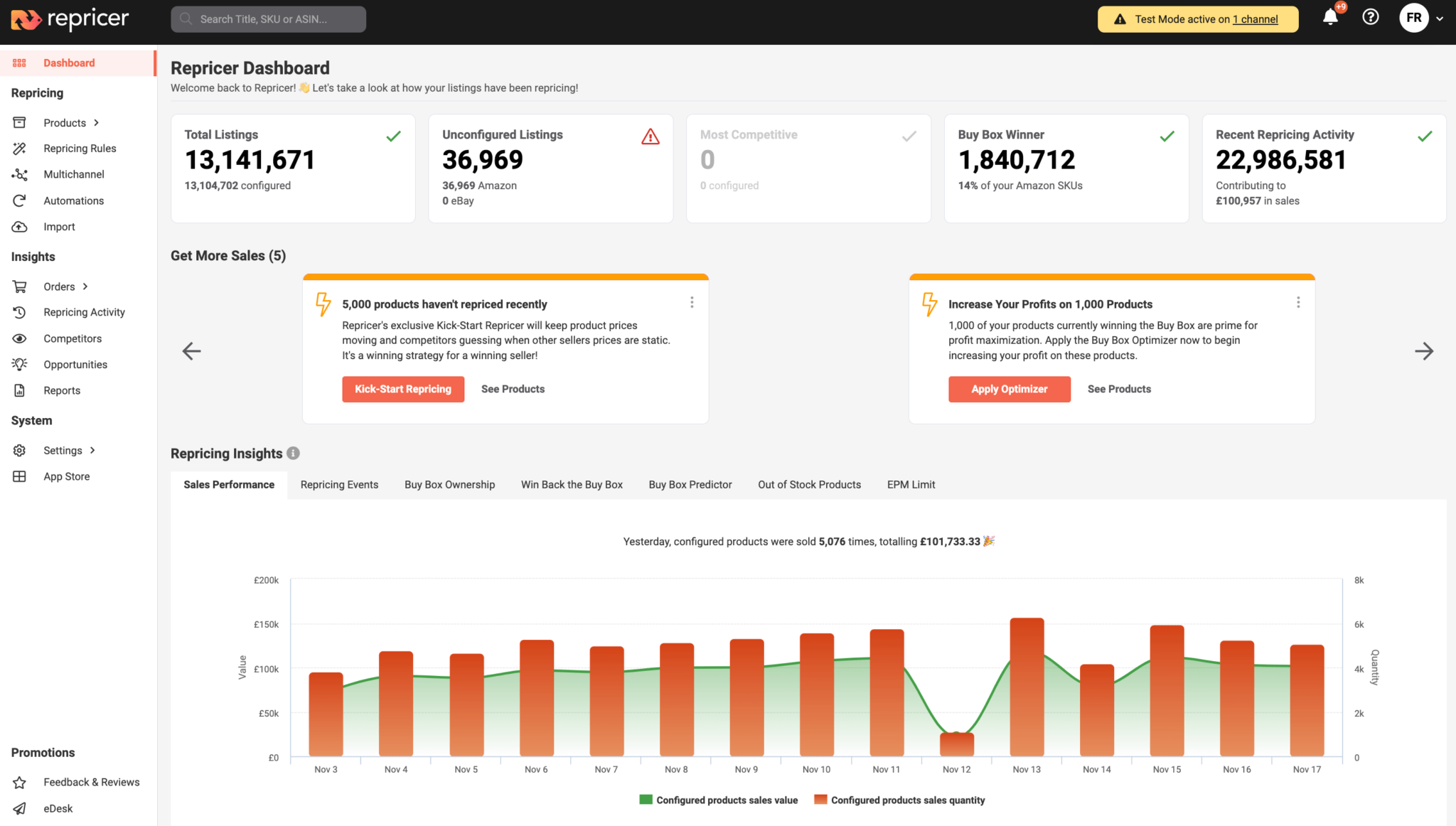 We've been very busy over the past 6 months working on backend updates such as SP-API and fine-tuning certain features. However, October was the month we really wanted to revamp our dashboard – making it more appealing and user-friendly providing key information on how your products are repricing.
Apply 'Test Mode' To One or All of your Channels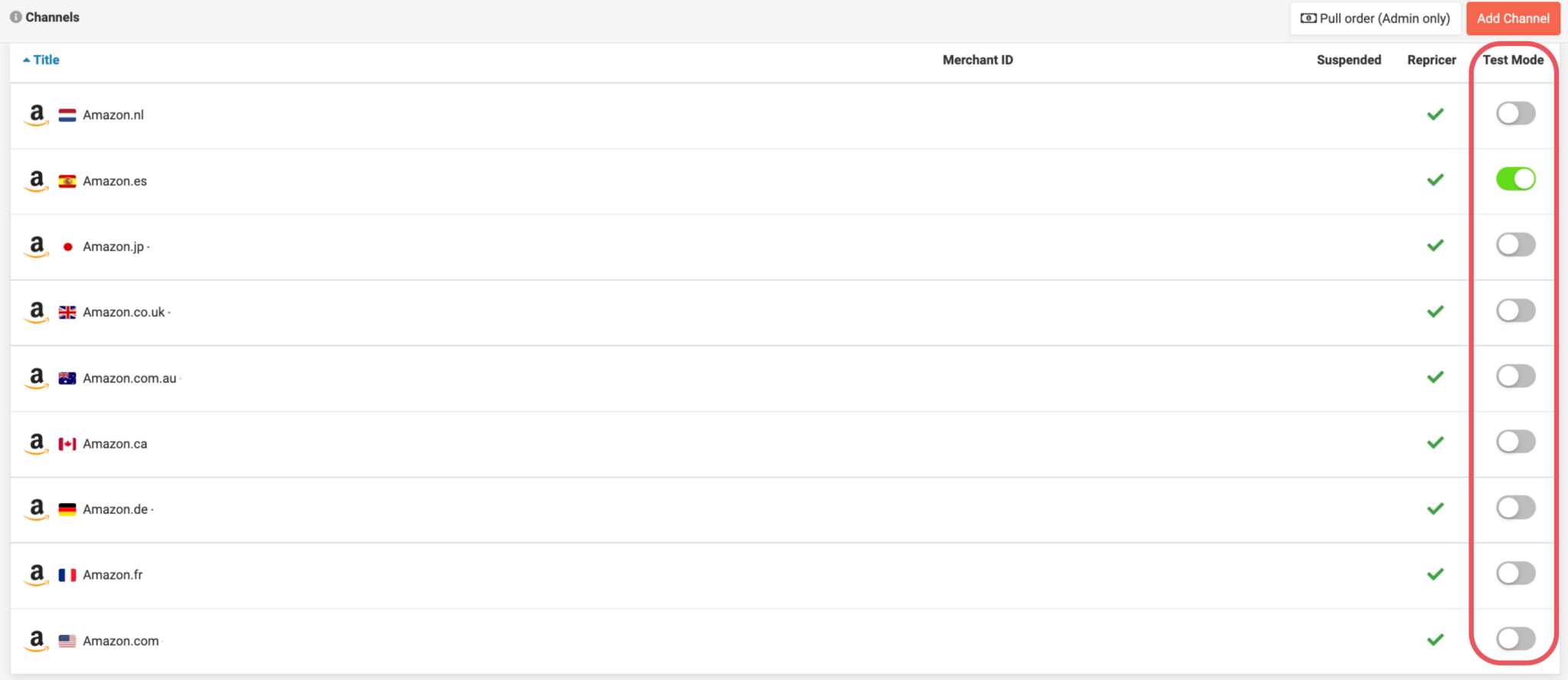 Within your Channels section, you can choose to turn 'Test Mode' on or off for one, some or all of your channels. This gives our customers greater control over how & when they want certain product prices to go live within specific channels.
Reprice on Amazon Belgium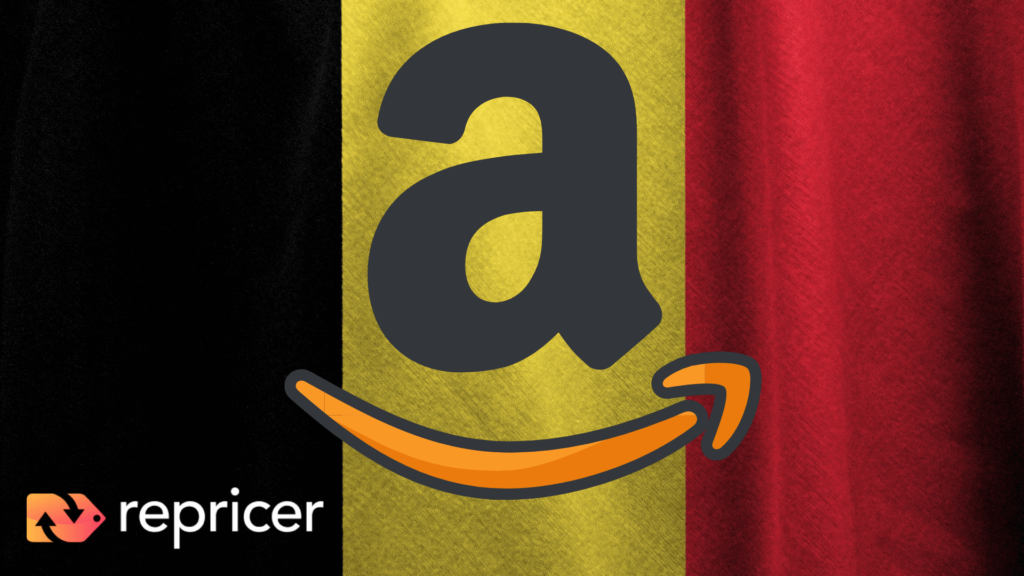 Amazon officially announced their 21st marketplace; Amazon Belgium on 18th October 2022.
This has opened a whole new area for sellers to take advantage of where there are thousands of sellers already selling since its launch.
We knew the Belgian marketplace was well underway and going live very soon. So, shortly after Amazon's announcement, Repricer was fully integrated allowing sellers to reprice their inventory in this new marketplace.
Helpful Videos
We want our customers to know their repricer in and out and that's why we are continuously adding new helpful content across both YouTube and TikTok. Feel free to check our videos out below.
Check Out Our Latest Blogs
Backend & UI Improvements
We have made a number of updates and improvements on the backend of Repricer to improve the functionality. This has made the app more user-friendly and smoother in general.
Be sure to check out our development log on what we've been up to.
Plans For End Of Year & Into 2023
Over the next coming weeks in the lead-up to Christmas and right into 2023 we have a number of improvements we'll be making to the app to ensure it works not just harder, but better for our customers.
Check out our product roadmap here.