Trusting an element of your business to a repricing solution such as ours can be a worrying thought. 
We understand this and that's why we're not just any bog-standard repricer where your nearest point of contact is a robot! 🤖
Far from it actually! 
We want to connect with our customers, understand their business and help, show and guide them to enable them to get the most out of their repricer.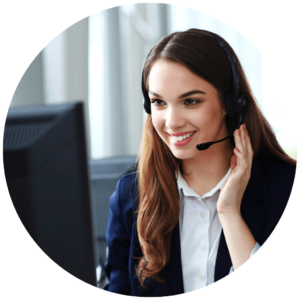 Some sellers prefer to do it all themselves. If this is you – why not take advantage of our knowledgebase articles or watch our extensive video library. We will always strive to give our users all the info they need to use Repricer successfully.
But for anyone who wants something more personal – we have a team of onboarding experts and account managers on hand.
For trials or new customers (on all of our pricing plans) – we offer FREE onboarding training and product demos. Just use the link here to book a session – or from within the Repricer application itself. You can pick a time that suits you – and our team will show you around and help you get going in no time.
What's more – the onboarding experts will check in with you throughout the first few months so as you get more familiar with Repricer – they are on hand to show you more advanced features. Higher plans get permanent account managers also.
We also have a help desk – manned 24×7 should anyone need support. Just drop an email to support@repricer.com or use the live chat facilities.
Many of our 5-star reviews on Trustpilot, Capterra etc – specifically call out how our support and onboarding teams helped get users set up and answered any questions they may have.
Why not get in touch – https://www.repricer.com/contact-us/