Amazon Prime Day is an excellent opportunity for eCommerce businesses to increase their sales and maximize their profits. With Amazon's second Prime Day of 2023 coming up on October 10-11th, there's plenty of time to start preparing and improving the visibility of your brand. Prime Day is usually a once-a-year event, but this year you have a second opportunity to take advantage of the huge promotion. Whether you missed Prime Day in July or you want to improve on your brand's performance, there are many steps you can take to prepare for the upcoming event.
Repricer.com can help you to effectively optimize your product prices and win the Buy Box, ultimately increasing your sales and profits. This guide will give you all of the tips that you need to get ready for the next Prime Day and any future Prime Day promotions.
About Prime Day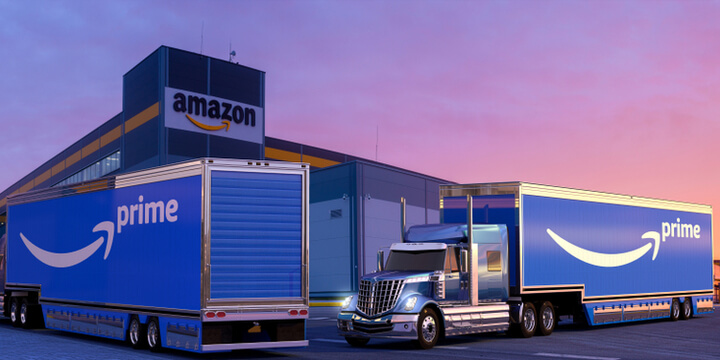 Prime Day is a promotional event run by Amazon, offering a huge number of deals especially for members of their Prime program. Prime Day began in 2015 and has typically taken place once a year. It usually happens in the summer, although the timing was adjusted in 2020 and 2021 due to the pandemic. This year is the second time that Amazon is launching a second Prime Day in one year, with an October event following the previous July Prime Day.
As an Amazon retailer, Prime Day is an event that you don't want to miss. Each year, there are more sales than the previous year, with the July 2023 event generating $12.9 billion in sales over two days. This is compared to an average of $1.29 billion per day over the rest of the year. According to Amazon, there are more than 200 million Prime members worldwide, and they can all benefit from the exclusive Prime Day deals that are on offer. And, although Prime Day has been an event for Amazon to promote its own products in the past, it has grown as an opportunity for marketplace sellers to have their deals put in the spotlight. In July, sales of marketplace products grew an estimated 11.7% year over year, which is an increase from the 10.4% growth last year. It's also larger than the 6.1% increase in sales of Amazon products. Sales from third-party merchants accounted for more than a third of all sales on Prime Day in July 2023(37.2%).
Opportunities for the Upcoming Prime Day
As this year is the first time Amazon has run a second Prime Day event in one year, it's difficult to predict exactly what might happen. Other sales events, including Black Friday, are approaching too, which could affect sales numbers. However, considering there has been consistent growth in sales during previous events, the upcoming Prime Day is sure to offer some great opportunities for Amazon sellers to boost their sales and profits. Early holiday shoppers will be out in full force to grab some deals, including lower prices and free shipping. More than one-third of consumers say they will begin their holiday shopping in October or earlier. The July event sold more than 300 million items over two days, so October Prime Day is the perfect opportunity to increase sales numbers for your brand.
How to Prepare for Prime Day
The Buy Box is the button that allows customers to make a quick purchase without seeing whether the retailer is Amazon or a third party. Using an algorithm, it rotates between sellers that are eligible and are competitively priced. By winning the Buy Box during Prime Day, you can boost your sales even further. If you want to get ready for Prime Day and increase your chances of winning the Buy Box, here are some of the steps you should take.
Competitive Repricing
Not all Amazon marketplace sellers choose to reprice their products for Prime Day. Some will see a small uptick in sales simply because there is an increased amount of traffic to the site. However, if you want to take full advantage of Prime Day, repricing your products to compete with others is the best idea. Of course, when your competitors can change their prices in the blink of an eye, it can be hard to keep up. Repricer.com can help you to react to market changes quickly with Amazon repricing software that will change your prices in line with your competitors.
Different ways to save
Offering multiple ways for your customers to save can attract them to your deals and help you to increase your sales. In addition to reducing your list prices to match your competitors, you can also look at other ways to help your customers save money.
You can use the following methods:
Amazon Coupons – these mark your deals with a green tag so they're easy for customers to spot
Lightning Deals – offer flash deals for only a few hours to encourage quick purchases
Promotions – set up promotions such as "buy one, get one free" or create custom promo codes to share on social media
Optimize your listings
Taking the time to optimize your listings can help to make your products stand out on Prime Day. Spending some time going over your existing listings, auditing them, and checking that they are as accurate and up-to-date as possible. Check your titles, images, and descriptions to ensure they're optimized. If you are brand-registered, you can also use Amazon's split-testing feature to test your listings.
Look at your marketing
Assessing your marketing strategy can also help you to boost your performance on Prime Day. Start by looking at Amazon's PPC advertising capabilities to see how they can help you. There are also marketing opportunities outside of Amazon that you should use too. Make sure you're making the most of your social media pages, as well as your mailing list if you have one.
The second Amazon Prime Day of 2023 is on its way. Get ready before October 10th so you're prepared to boost your sales and maximise your profits this Q4.