In this article, we'll introduce you to the import screen. This will show you how to export your products from Repricer and how to import them back in after making any necessary edits.
There are two ways to download your products, you can either download your entire product inventory under the import screen or if you'd like to download specific products you can do that on the product screen.
Exporting from the Product Screen
First, we're going to show you how to do this via the product screen.
Open the product screen and filter to the products you would like to download (you can also use the search option if you prefer).
In this example we'll filter for Buy Box winners.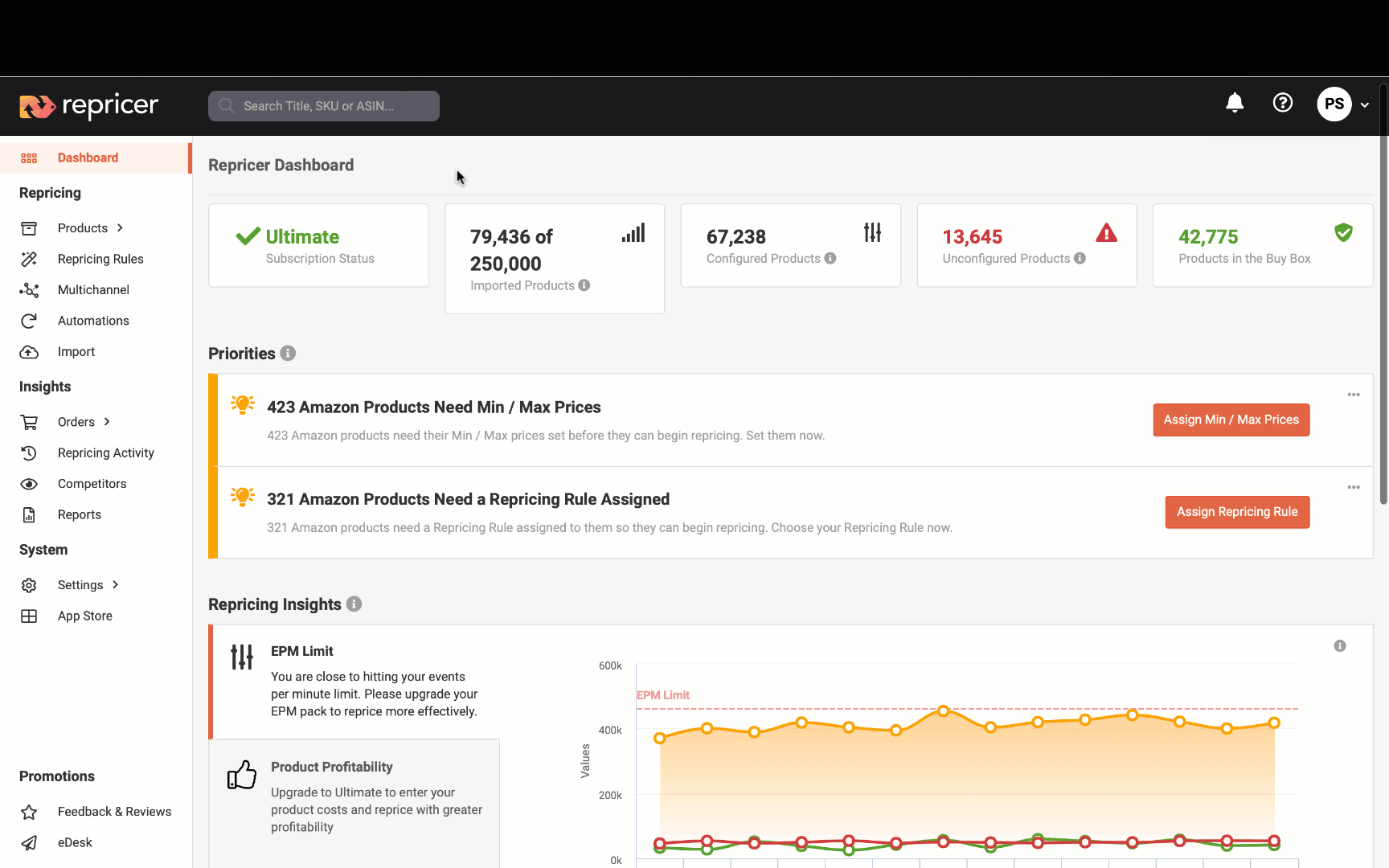 Once we have the list of Buy Box winners displayed on the screen, choose the 'select all' option which will display everything on this page. You can also choose this option to download everything that's been filtered, even those not on the screen. Next, choose the 'bulk edit' option and choose to download via CSV.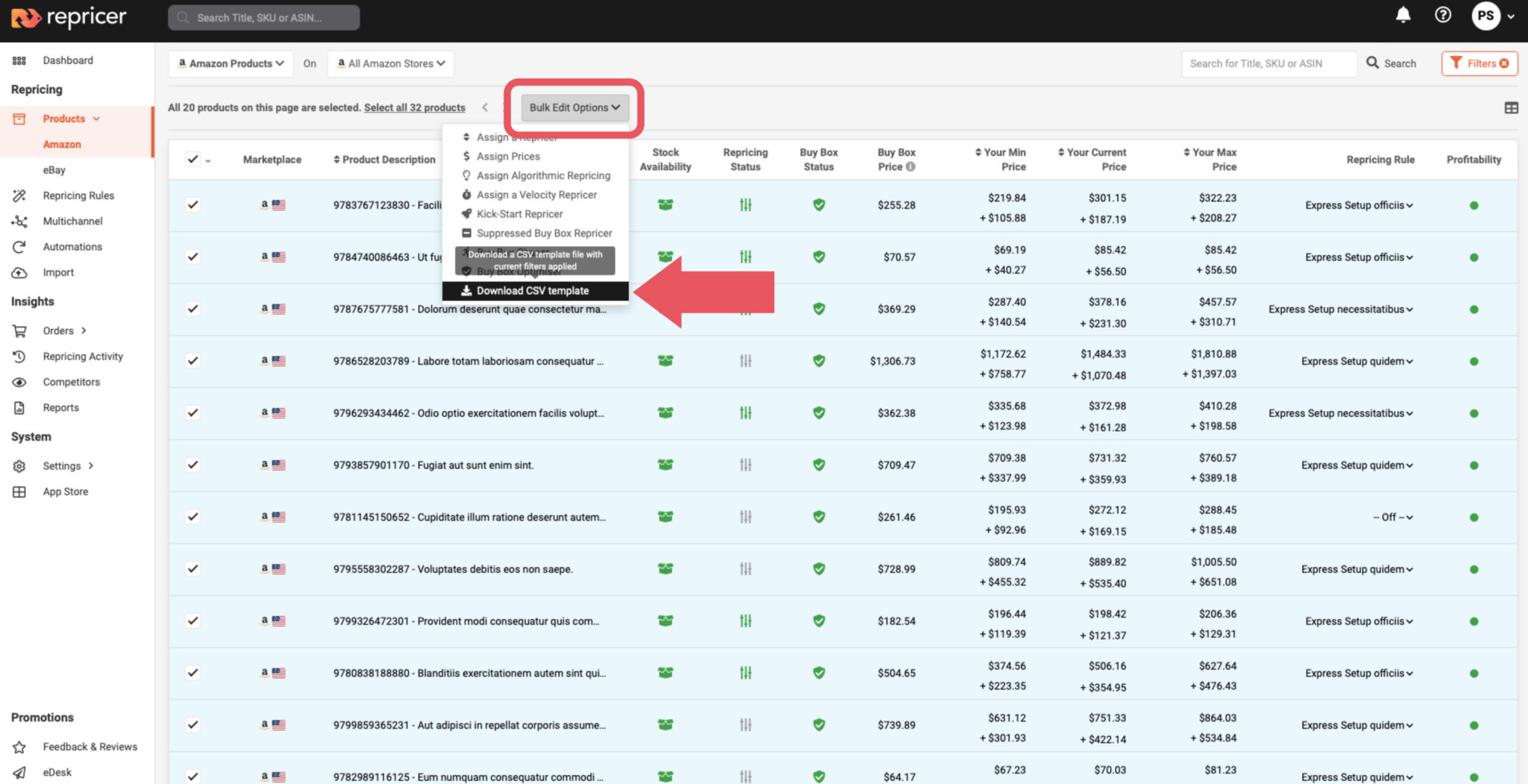 If you have a limited number of products on your list this will download the file directly so you will just have it pop up like any download from any other website.
If however, it's a large number of products this export might take a few minutes in which case you can download the file from the import screen.
Export from the Import Screen
On the Import Screen, you can download all your inventory quickly and easily.
To do this simply choose this 'Download Amazon Template' option. This will download a template file with all of your listed products.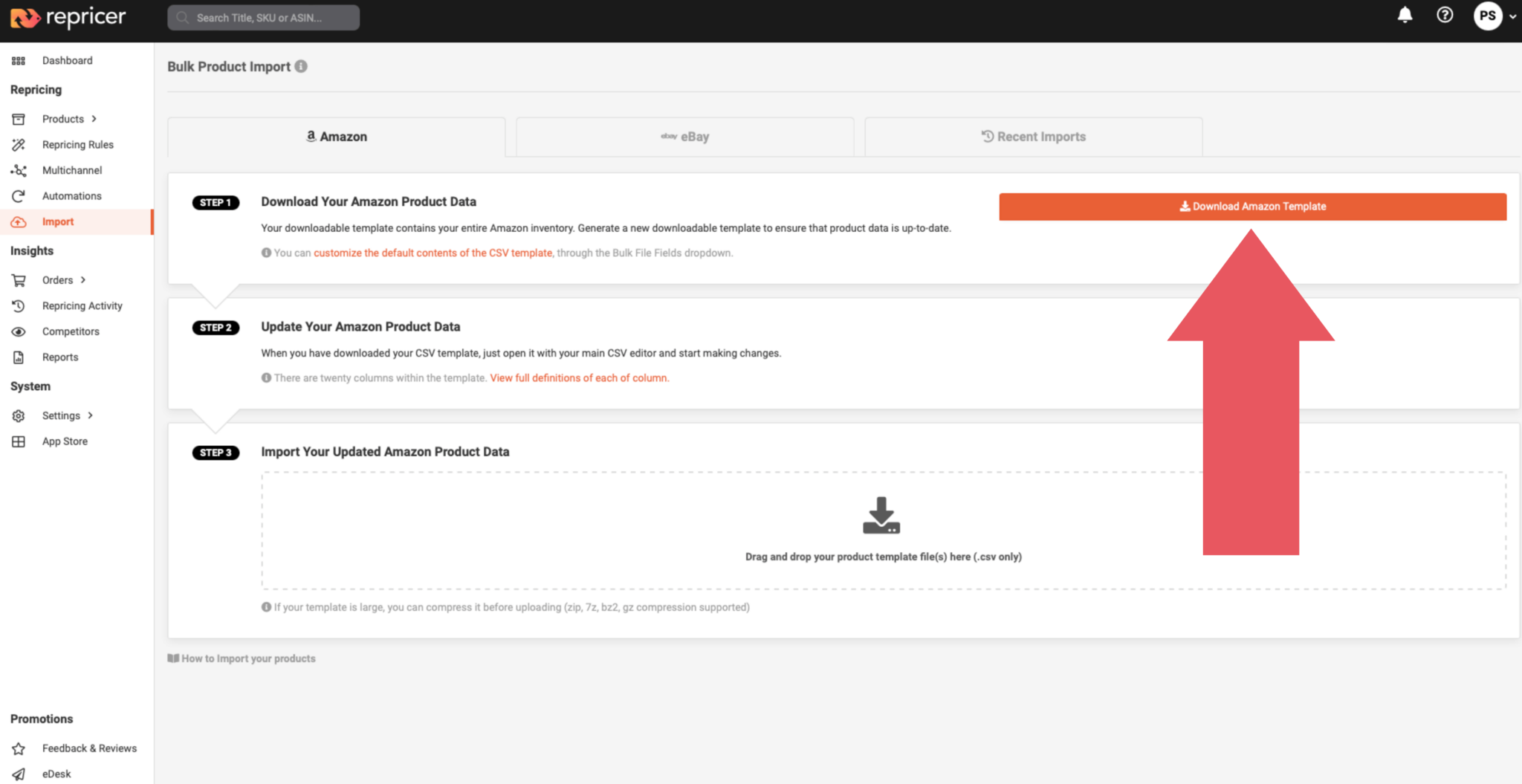 In the downloaded file you can see there are a number of columns that contain all the information about your product inventory. However, don't get overwhelmed as you won't need most of these.

To make this as easy as possible you can remove columns you don't want to work with or don't need.
Let's quickly run through what options there are you can edit.
Firstly, there are your Price Min/Max fields, which you can use to update these values in the system.
Next, there are a number of fields that relate to your cost price. This is not only your unit cost but others including shipping, pick pack and also fees. Beyond these you have your various repricing rule options and finally there are a number of informational columns that provide information on your listings.
Let's say we just want to update the Price Min/Max prices and the repricing rule. So we'll quickly run through the spreadsheet and remove any columns we don't need. Now, we don't want to remove all the columns as there are certain fields required for us to match up your product, which are SKU, Marketplace, Merchant ID and FBA fields. Ensure that these fields are included in any file you import otherwise it won't work.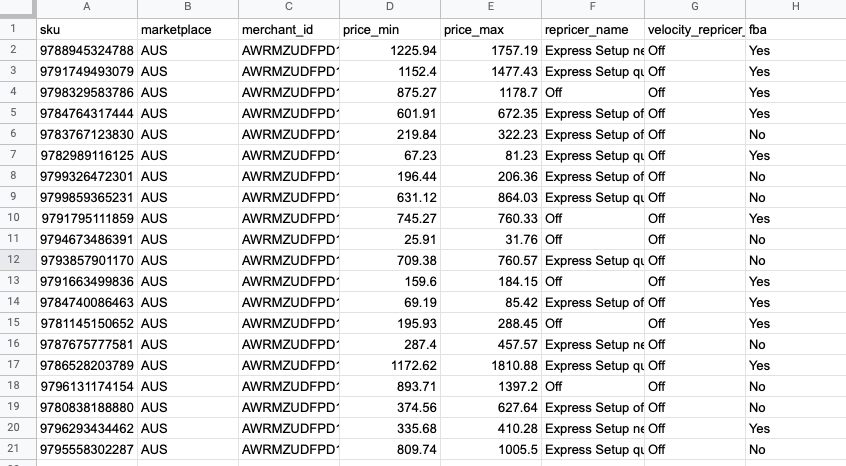 As well as removing columns you don't need, you can also remove rows. This is very easy and allows you to reduce the size of your file especially if you have a lot of products.
You may also notice that the SKU field doesn't fully show the full SKU number. This will need to be changed back into its original form when importing back into Repricer, if not, the field will become permanently corrupted and you'll need to start again. To do this:
Highlight the column
Right-click & choose format cells
Choose number and change the decimal places to zero
Click OK
Once you have made your changes, you can now save your file and then reopen Repricer to import it.
Import CSV File into Repricer
To import, all you need to do is choose the option to import.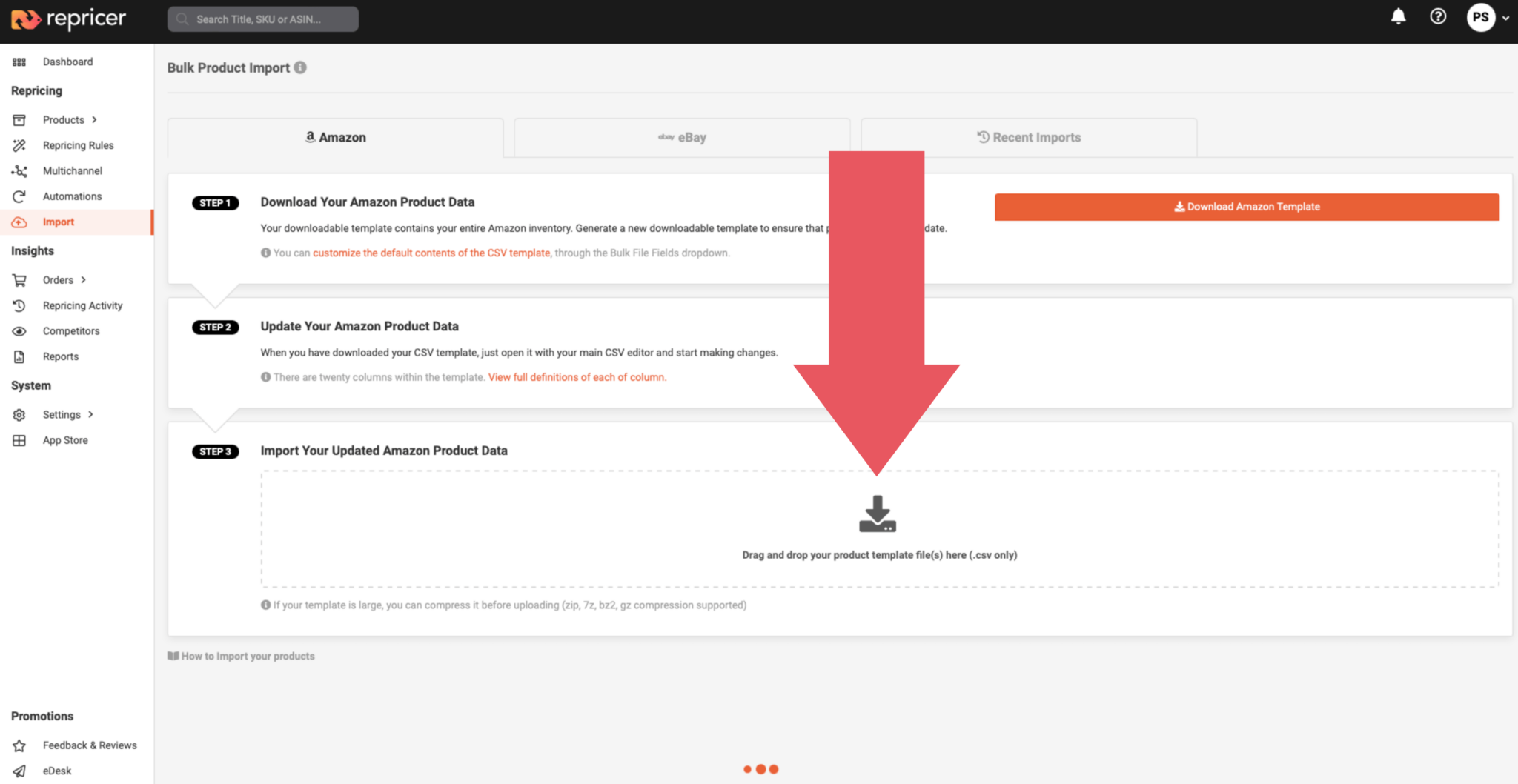 Browse to the file and select it, once the file imports it'll display success or failure.
If the file however was unsuccessful it would display some feedback as to why on screen. If you're still having trouble at that stage, get in touch with our support team. They'll be more than happy to help.