Yes, you read that right. Alibaba is not the only product sourcing site available!
Here are some sites like Alibaba worth considering.
First off, let's be fair to Alibaba before we look at Alibaba alternatives!
Alibaba is a great site and a fantastic resource. Its success as a business is testament to that. It connects the guys who make products to the guys who sell products to the world's most voracious consumers which tends to be 'the West'. Now hold that thought because we'll come back to geography in a bit.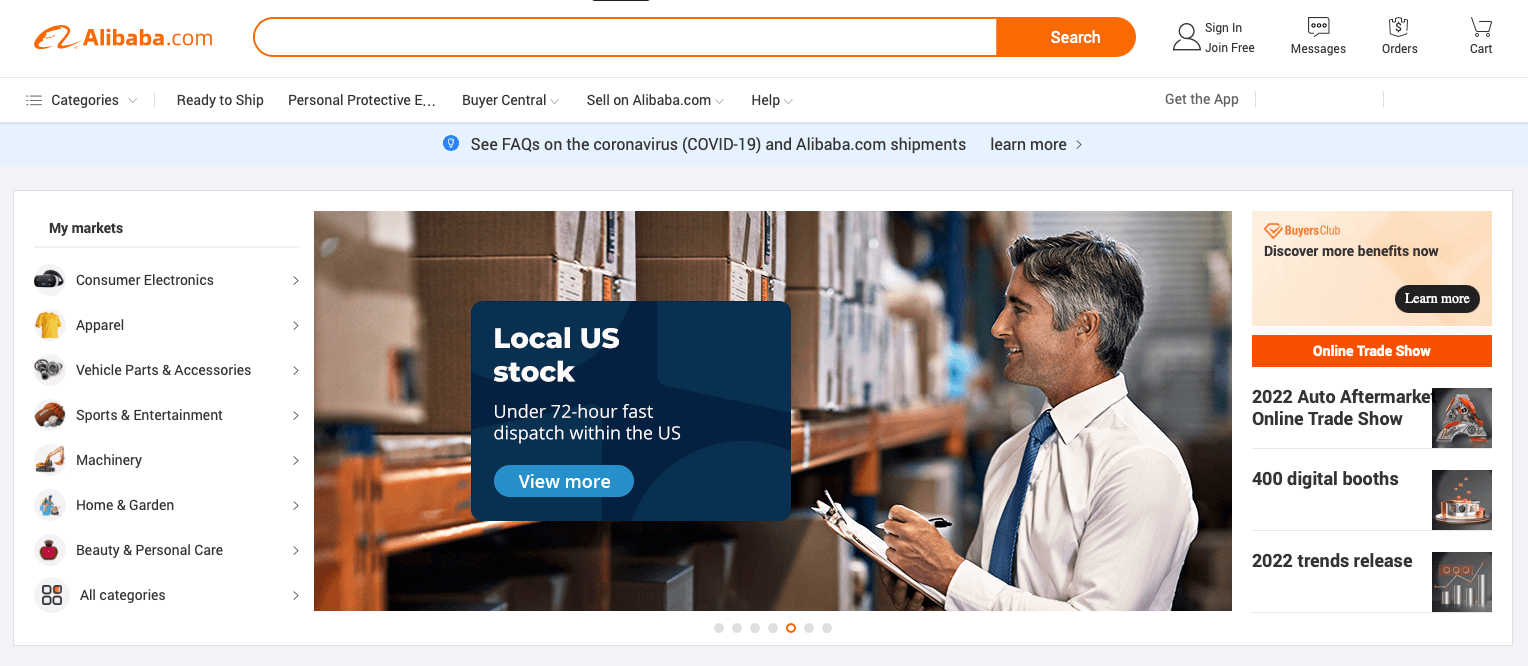 Before we look at some Alibaba alternatives, ask yourself this one key question.
Why am I looking for alternatives to Alibaba?
It's likely you'll have more than one answer, and if this were a guessing game, we'd hazard your list might well include:
Product quality
Cost
Customer service
Communication
Timing
Shipping
And we haven't even started talking about actual 'product sourcing' as such yet. Well, actually, we have. Because everything is connected when it comes to product sourcing.
Product sourcing is so much more than browsing around and finding something that you think you might be able to sell. You need to take a lot into account, but you also need an open mind and the right approach.
For example, it's no good finding the right product for your business if it takes too long to manufacture. Or it's no good finding the right product if the shipping costs blow your budget.
So, your list of requirements specific to your business, should be at the forefront of your mind when you look at sites like Alibaba.
3 top reasons why businesses look for Alibaba alternatives
1. Alibaba is popular
The chances are that you might end up selling the same product as lots of other sellers. Looking elsewhere on alternative sites to Alibaba might help you find a product that will be different in the mainstream or your niche marketplace. This is something that can give you a competitive edge.
Here's an example. You feel that the dark blue sparkly double egg cups on Alibaba are a really good price, and the supplier is verified, so all looks good. You buy from the seller, go to market them, and find a hundred suppliers who also sourced on Alibaba and thought the same thing as you and are also selling 'your' dark blue sparkly double egg cups. Now, if you'd looked on alternative sites to Alibaba you might have found some pink sparkly double egg cups that no one else is selling in your market. Bingo. Sourcing a product that has a bit of uniqueness is so important. Otherwise, you're just selling the same thing as everyone else and competing on price alone is stressful and risky. (If you do find yourself up against it and competing on price alone on Amazon and eBay, consider using a tool like repricer to give you an edge over the competition.)
2. It's worth shopping around
That's what grandma used to say!
You might find a better price for the product you're wanting to sell.
You might find something that is of better quality.
You might get better customer service.
You might not have a language or communication issue.
You might even find a variation of your product that has some new compelling benefits.
3. It's hard to tell manufacturers and traders apart
Alibaba can represent a mix of manufacturers and traders, and you should learn how to differentiate them. This is because when dealing directly with a manufacturer you're at the source of your product and not using a 'middleman' or trader. A trader might not be able to give you the full-on focus, attention to detail and service you want. They might also be more expensive, having marked up a manufacturer's price. By looking at alternatives to Alibaba, you might find a supplier marketplace that only represents manufacturers and not traders.
Now back to geography. Just about all these alternative marketplace platforms boast a worldwide reach and international shipping. That's great when everything in the world is all well and good, but the last couple of years or so have seen incredible pressure on supply chains and shipping (air and sea). The two main causes of these problems include geopolitical events and circumstances and the recent and to a degree, ongoing COVID pandemic.
The knock-on effects of supply chain problems can really impact your business as a seller. Beyond possible 'slow supply' or 'slow shipping', unanticipated issues can come to the fore. These issues can affect your business plan or model.
For example, during the pandemic, Amazon in the US imposed some restrictions on the number of products, per product, it was accepting into its 'warehouses'. So you could have been shipping 1000 of the egg cups that you'd bought off an Alibaba or alternative site supplier only to find out that Amazon would only accept 100 egg cups at a time. You're then left trying to find somewhere to hold the remaining 900.
It's examples like that have been contributing to the proliferation of third-party logistics (3PLs) firms and drop-shipping services. It's well worth also considering these when sourcing your product. Some of the alternatives to Alibaba in the list below offer such services.
Related: Top US Dropshipping Suppliers for eCommerce
Rounding off the thoughts about geography, depending on where you're selling, you might decide sourcing in India and shipping from there is better in terms of costs and transit time than China – or vice versa. Also, some English speakers prefer the Indian marketplace to the Chinese marketplace for its better command of English.
Tip: Prepare a template of questions for your potential supplier
When you start looking at alternatives to Alibaba for your product sourcing, it's worth having a list of questions in a template you can ask your new-found potential supplier. Just copy and paste it into your initial exploratory communication (usually a chat) with your potential suppliers. This can be really handy if you're making a lot of enquiries.
Back to the actual product sourcing now on sites like Alibaba. If you don't know what you're looking for and you're browsing for inspiration, you'll save a lot of time if you can at least try and identify a category in which to look. For example, start with gardening equipment and see where that leads you.
There are various tools out there that can help you identify products to sell that work for your needs and business plan. They can also give you a feel for potential sales.
An example of a great tool in this space is Helium10 – take a look. It might be worth your while using a tool like this when you start studying the viability of the products you source.
So, there's a lot to think about. But at some stage, you're going to get to the point that you're going to have to start looking. And there's no real way to do that but… to start looking!
Have a good browse around these alternatives to Alibaba – and good luck!
Sites like Alibaba: Top Alibaba Alternatives for Product Sourcing
Here are 22 of the big players, in alphabetical order.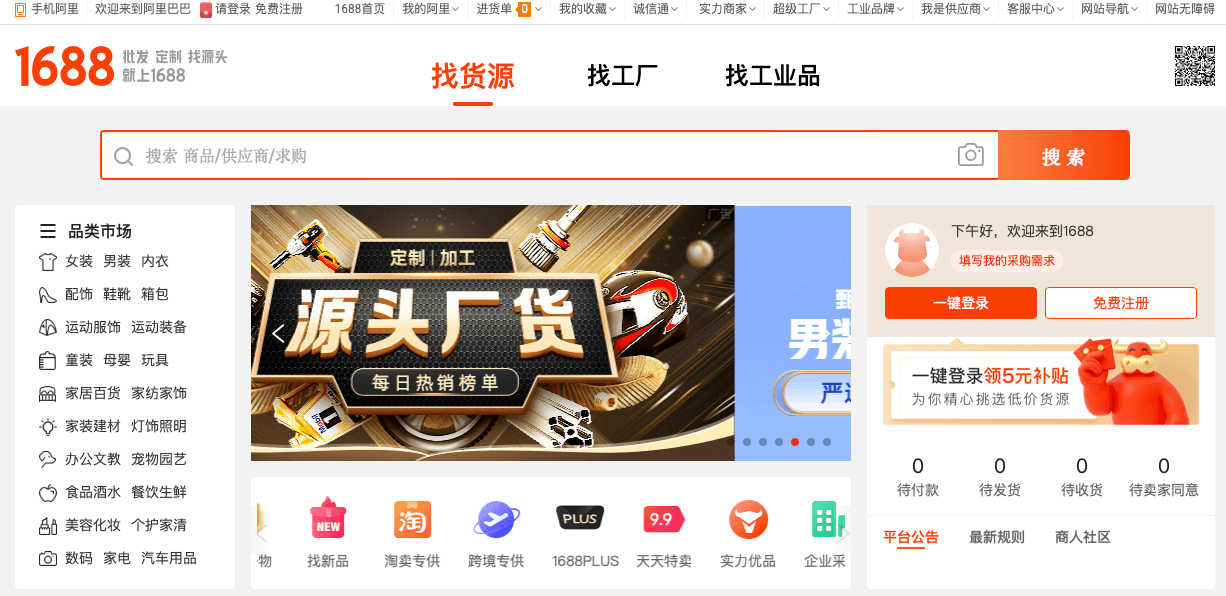 This huge platform is only in Chinese and focused on national and regional markets, but it's reputed to have very competitive and flexible pricing because of that. It tends to concentrate on fashion, beauty and accessories. It's part of the Alibaba Group, so arguably not a true alternative to Alibaba.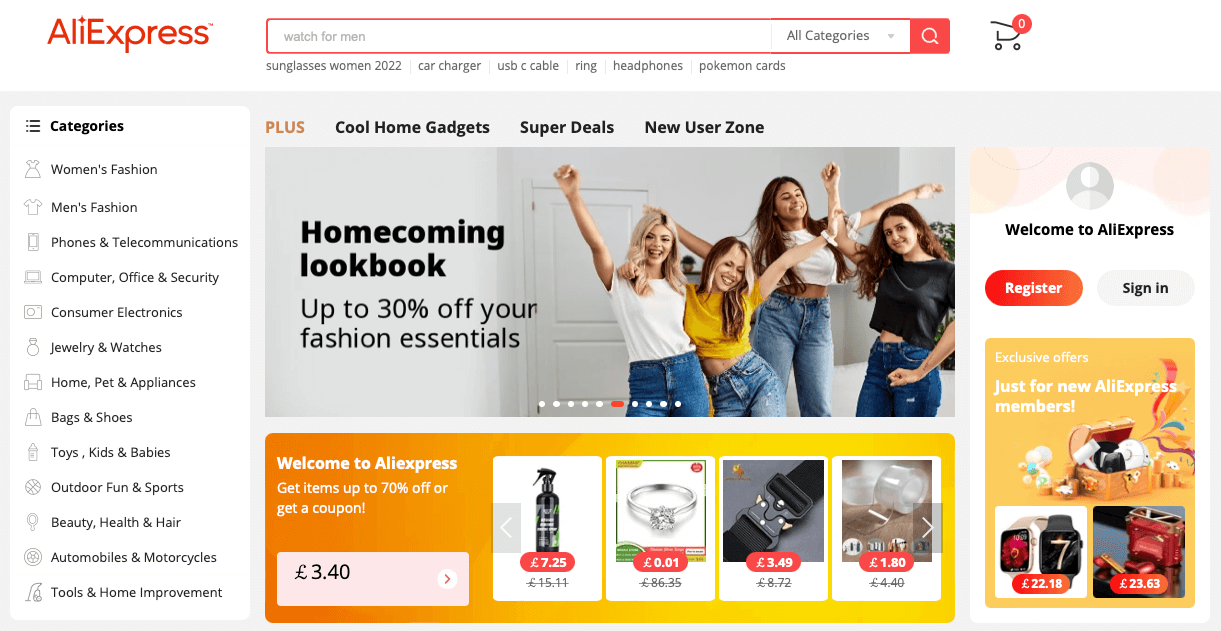 Claiming to offer competitive pricing on over 100 million items, this huge multi-lingual platform ships goods to over 200 countries. It's also part of the Alibaba Group, so again, it's arguably not a real alternative to Alibaba.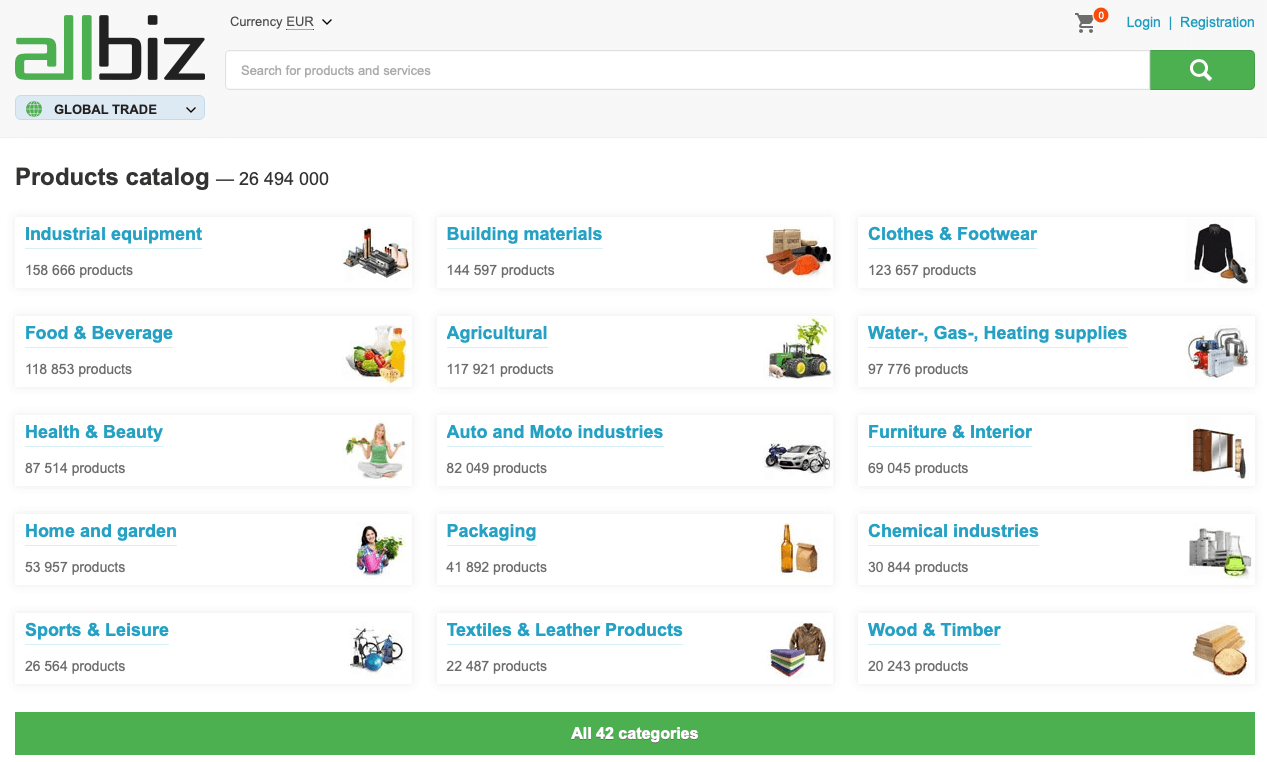 This B2B e-commerce platform has 26 sites covering 26 languages. The annual reach is about 22 million users. It presents about 20 million products and services from 1.3 million companies across 90 countries.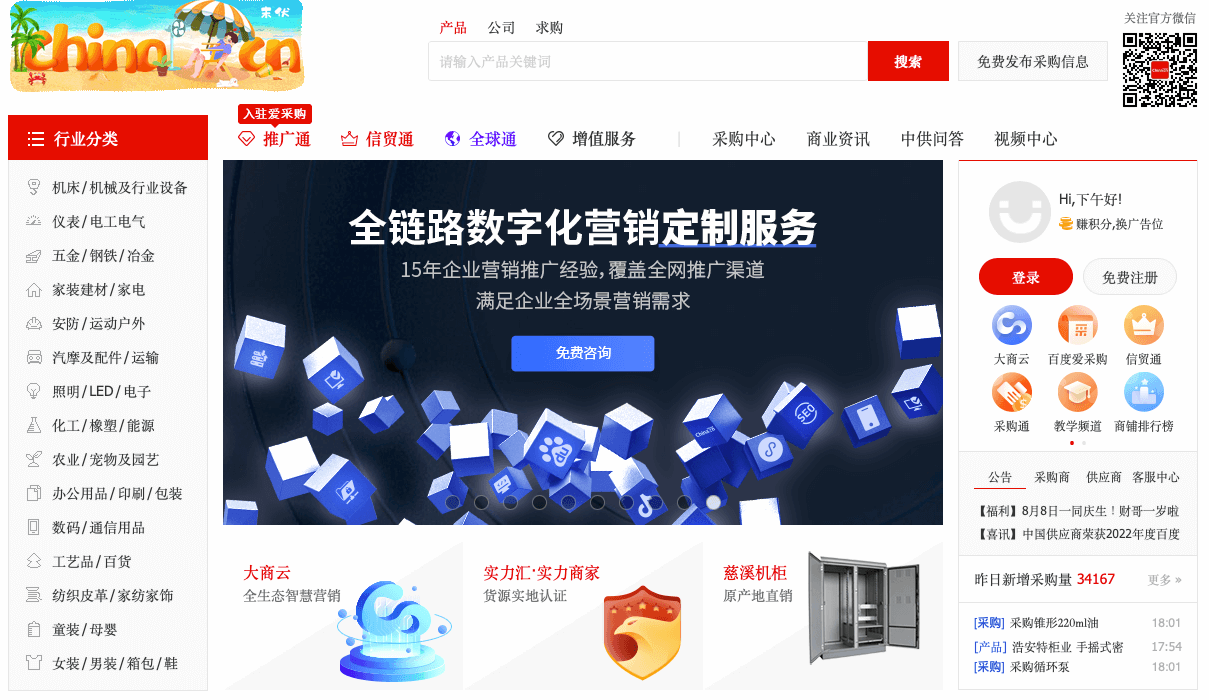 Similar to the other big Chinese supplier platform, I688, this platform covers the Chinese suppliers. Its local/national focus allows the potential for some competitive pricing.

A big player in the B2B and B2C marketplaces, DHgate represents about 2.2 million sellers globally, with product listings in the region of 22 million. Its partners include American Express, DHL, FedEx, MasterCard, Visa and UPS.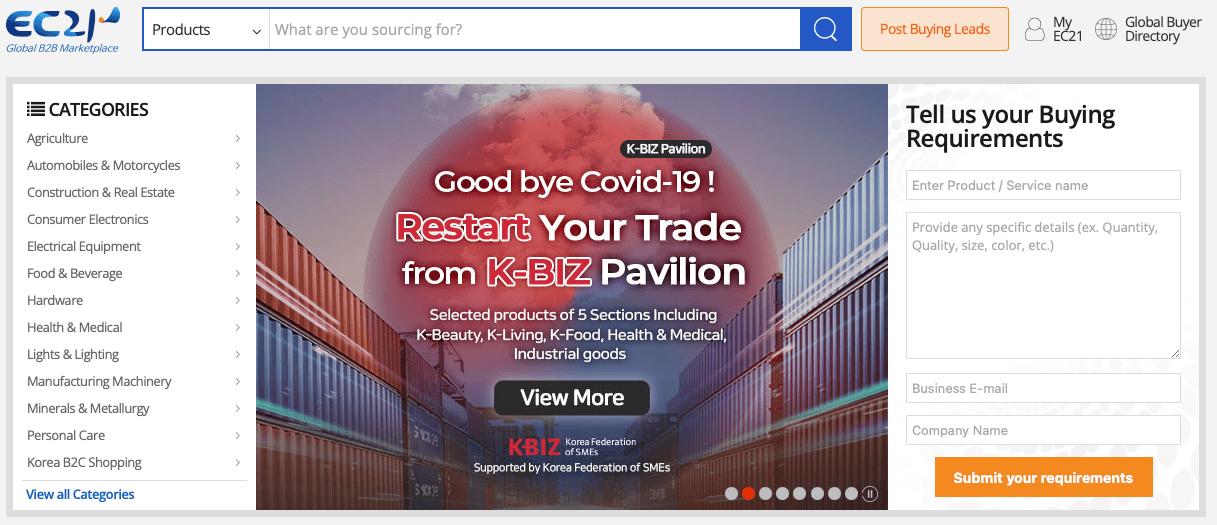 Established in 1997, this marketplace started off as a trade board from the Korea International Trade Association, which gives it significant credibility in representing Korean manufacturers. It does also represent other manufacturers from other countries. It has 2.5 million members, about 7 million products and gets about 8 million page views a month.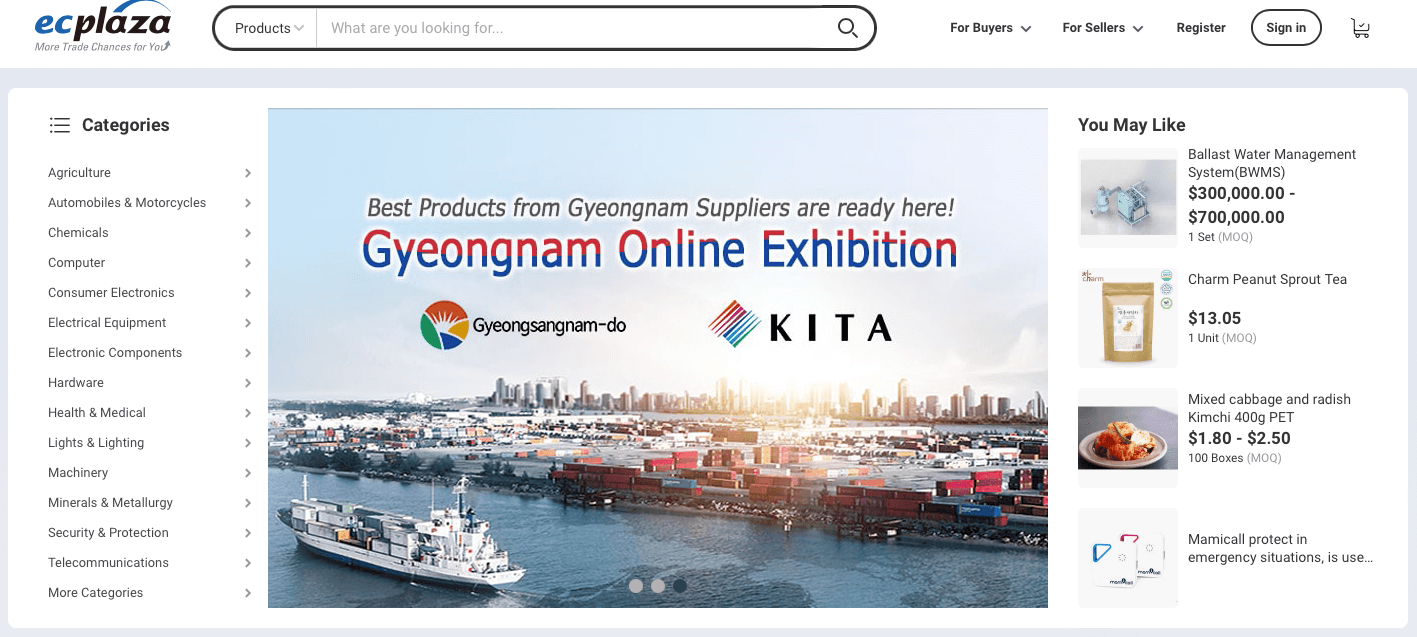 Another big player based out of Korea, the EC Plaza e-commerce platform has over a million members. While focused on Korean manufacturers, it does also represent manufacturers from other countries.

With more than 2.6 million registered companies across the world, this B2B platform has a solid reputation in Europe for bringing buyers and sellers together. It has offices in Hamburg, Berlin, Munster and Paris.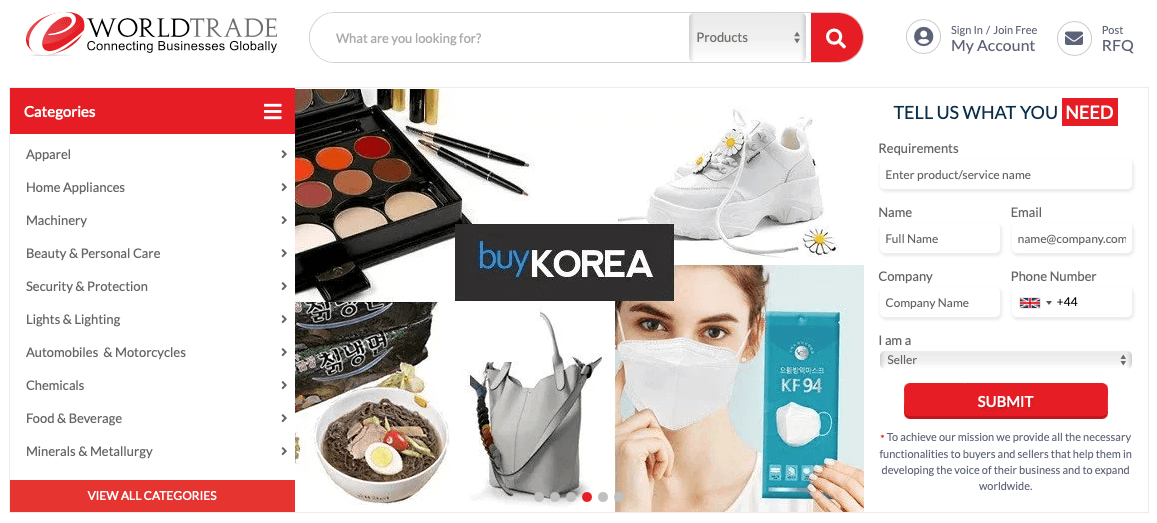 With the main office in Dallas, Texas, this B2B marketplace has been around for about ten years. It has 500,000 users and a solid representation of Chinese suppliers.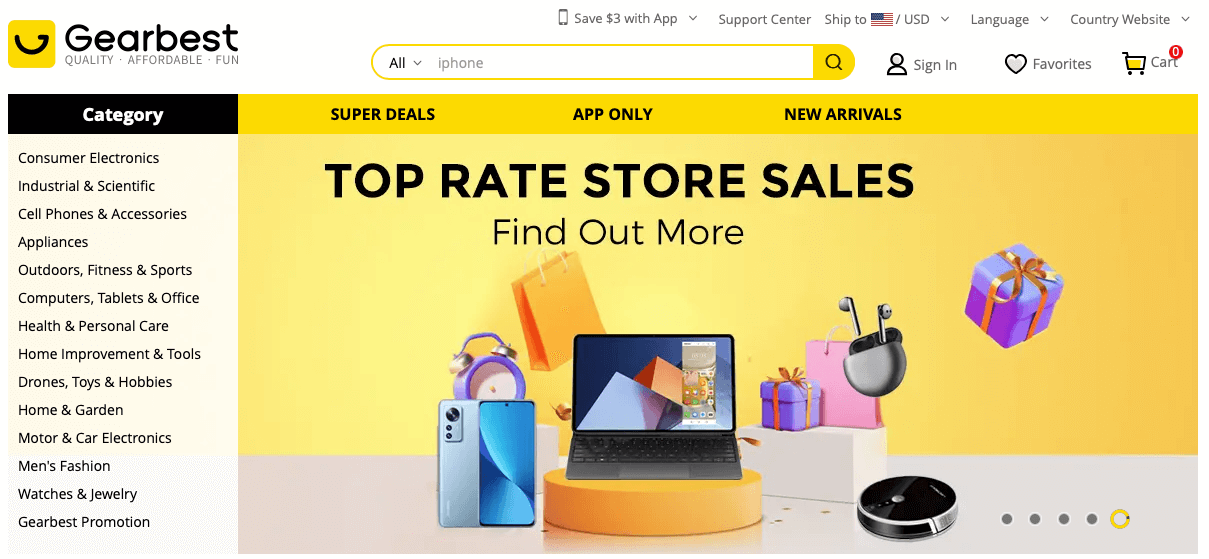 This platform, owned by Globalegrow, tends to specialise in gear and gadgets and is certainly worth a look if you're in those niches. Because they deal in tech and mechanical goods, they have pretty robust checking and testing services in place.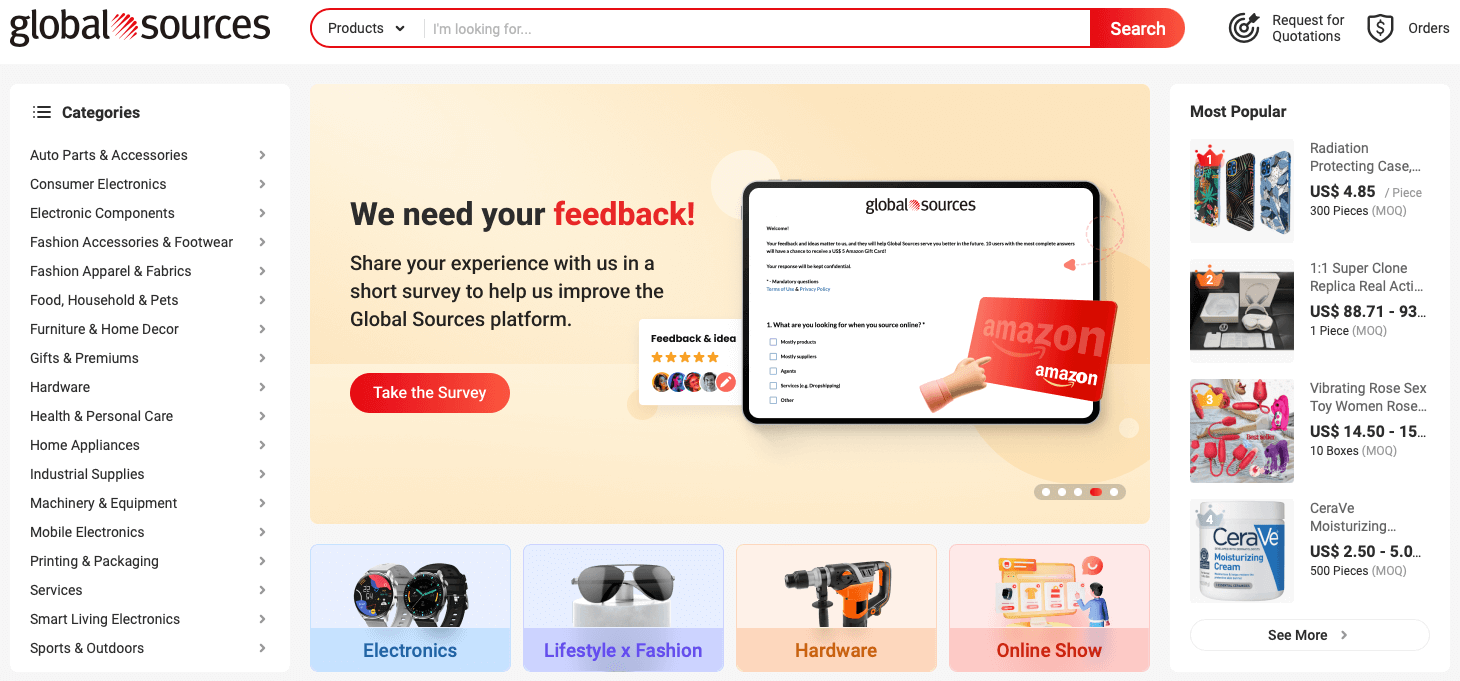 An international multichannel B2B platform connecting manufacturers to buyers around the world. There is usually verification of suppliers in place. The company serves more than 10 million registered buyers and users worldwide, including 97 of the world's top 100 retailers.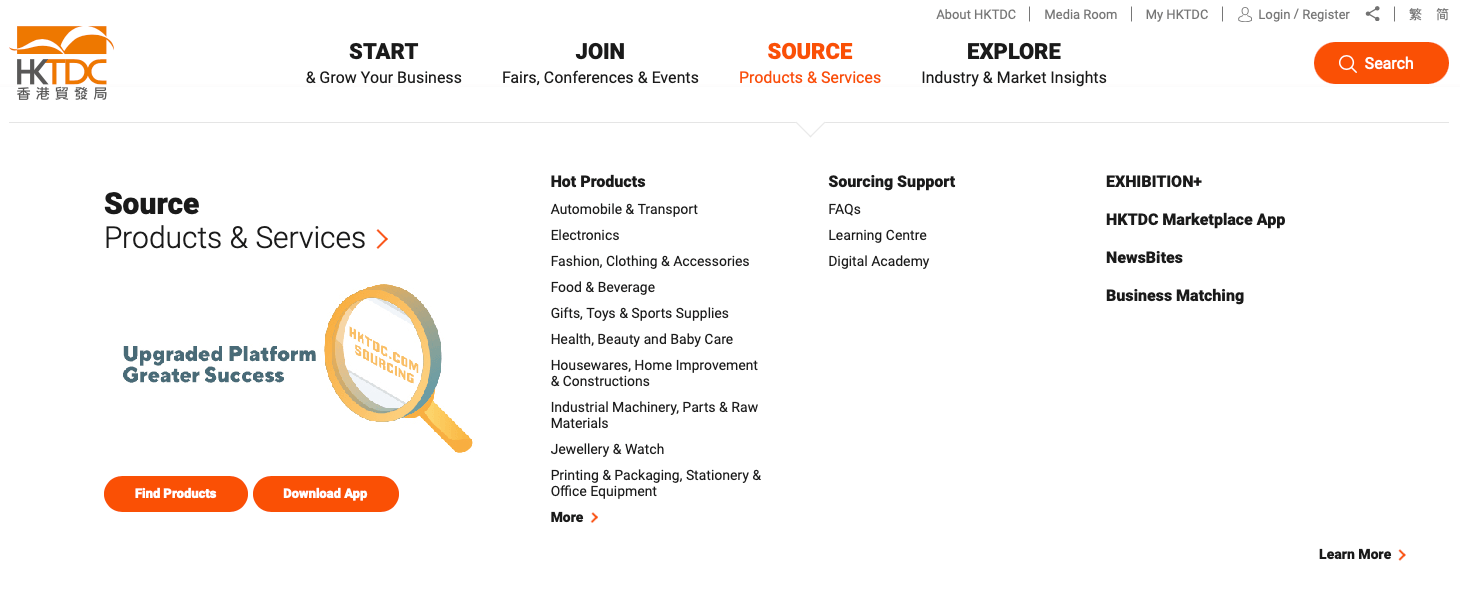 The Hong Kong Trade Development Council has been around for many years. It's a helpful organisation and great place to get advice and source suppliers in Hong Kong and mainland China. They also run trade fairs.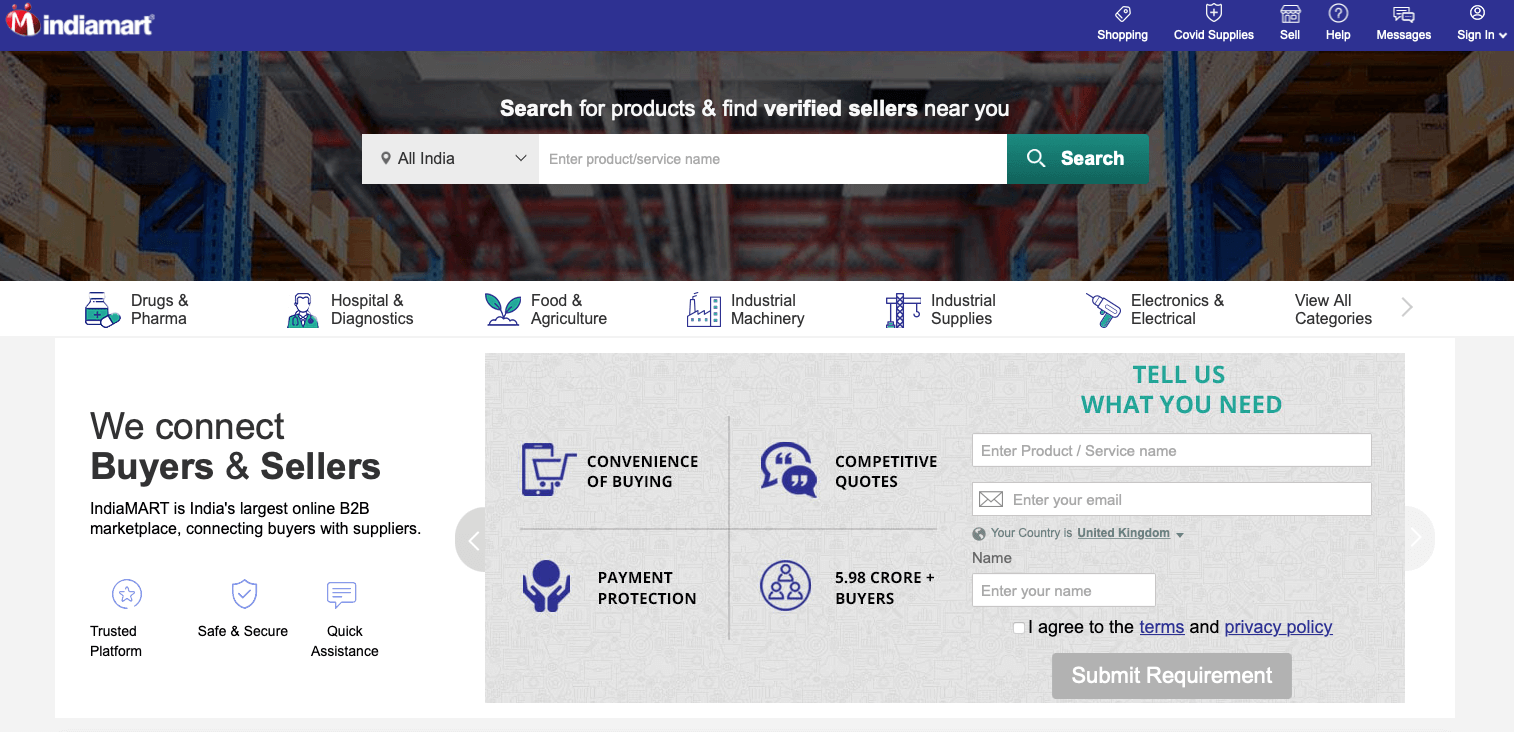 Founded in 1999, India's largest B2B marketplace platform enjoys a 60% market share of the online B2B classified space in India. The site claims 154 million buyers, 7.2 million suppliers and 86 million products and services.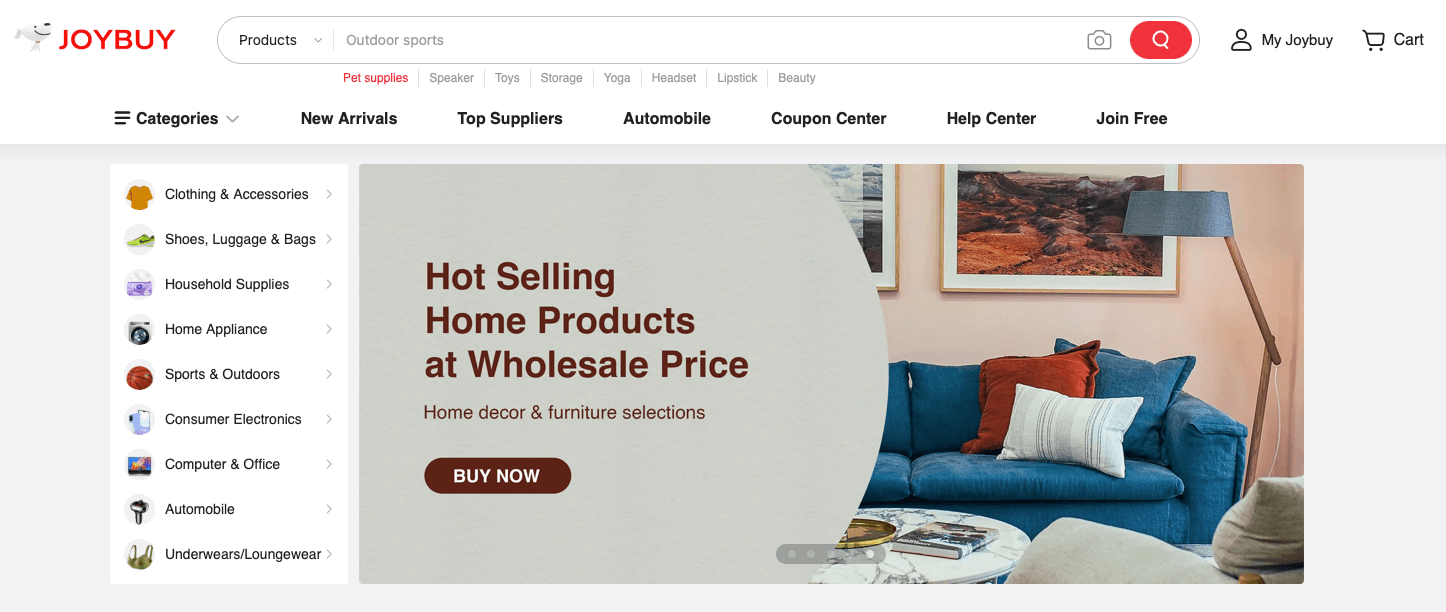 Owned by JD, this platform is focused on B2C, but it does also have a B2B wholesale marketplace.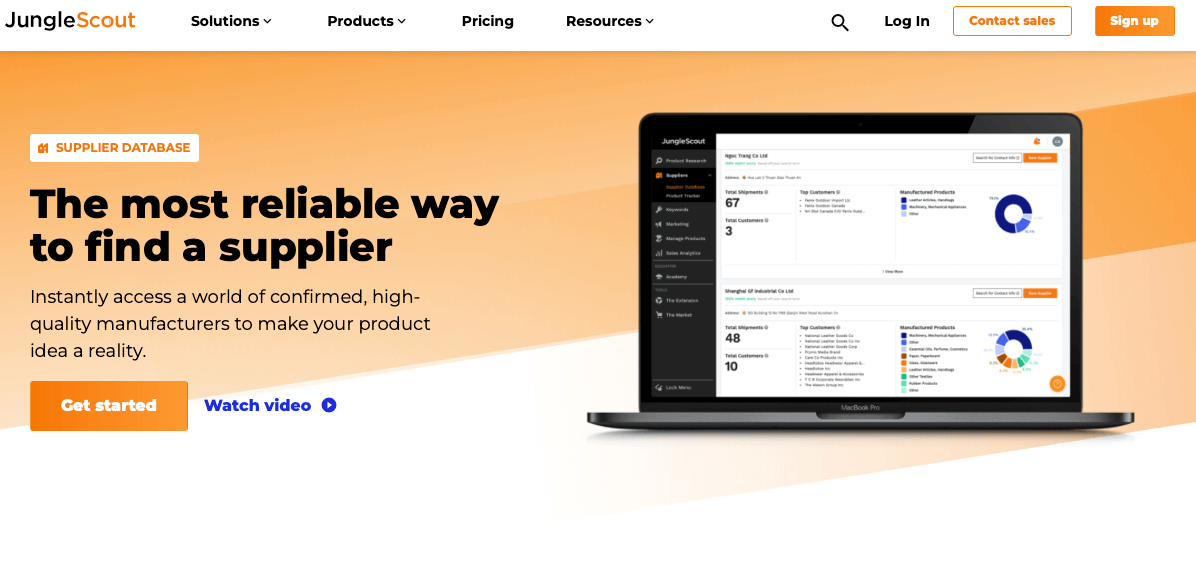 Created in 2015, this comprehensive platform has tools and services dedicated to helping Amazon sellers. Its supplier database has verified suppliers, and you can see their customer volumes and confirmed shipments.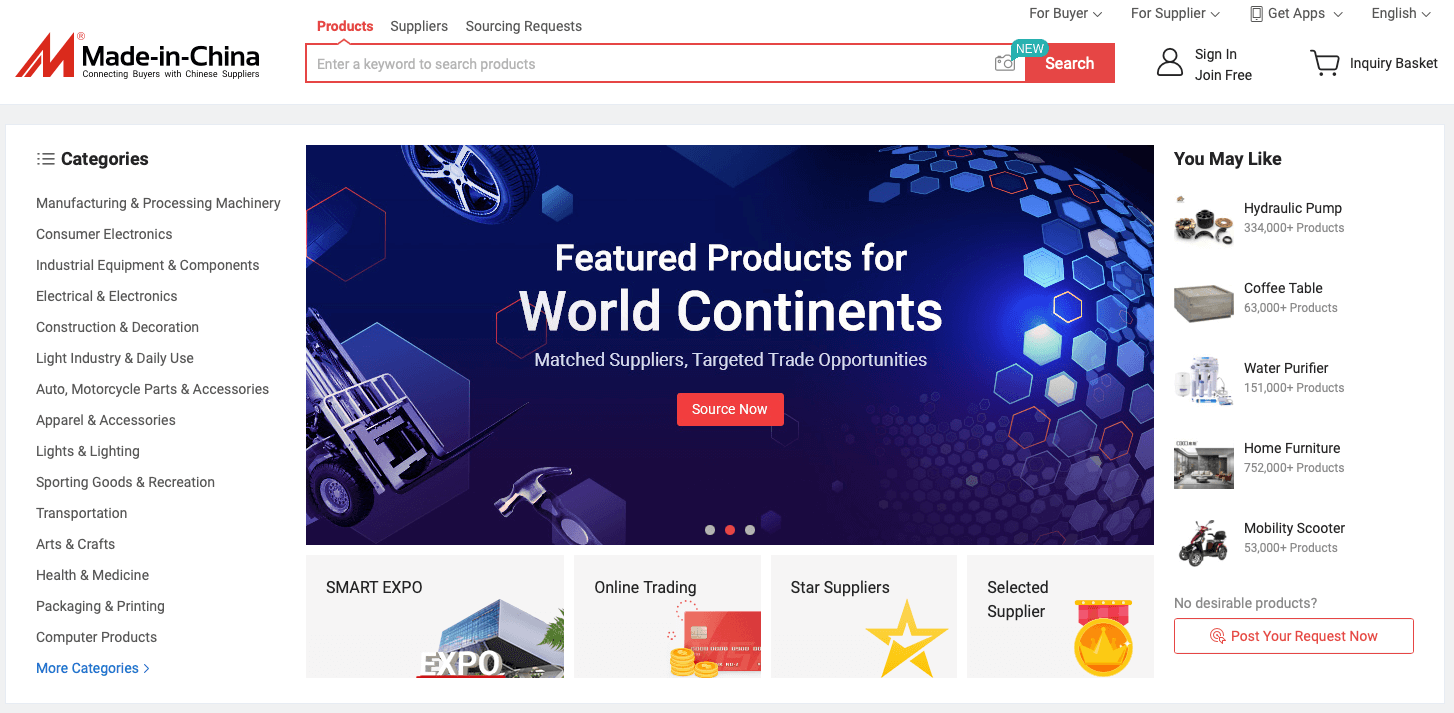 Dealing solely in products from Asia, this platform has over 40 million products from 27 countries. There are 6 million registered suppliers and over 14 million registered buyer members. It's in 11 languages. All premium suppliers are verified by SGS, Bureau Veritas or TUV Rhineland.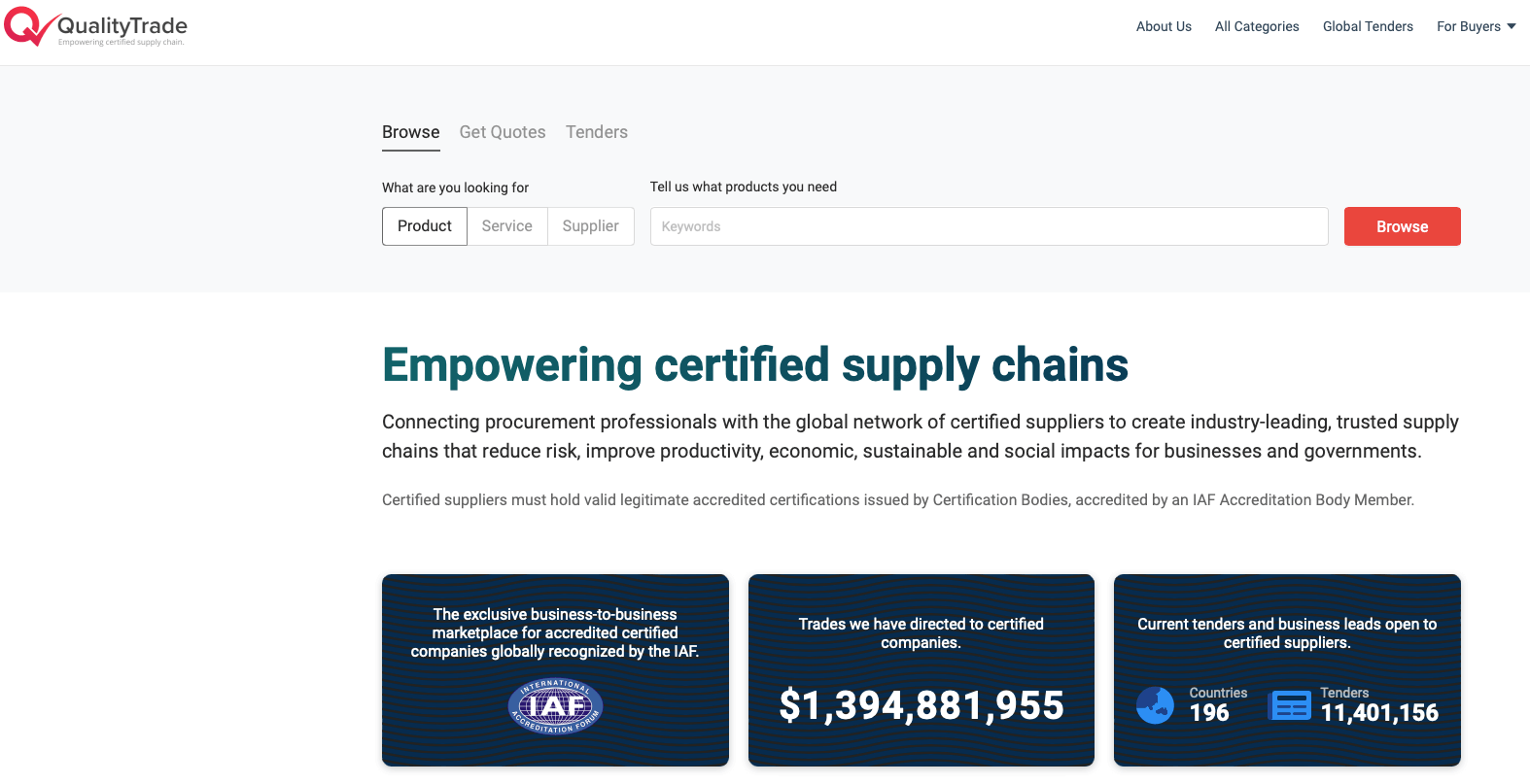 This B2B marketplace prides itself in representing ISO-certified companies recognised by the International Accreditation Forum (IAF). They've directed well over a billion trades to certified companies, across 196 countries.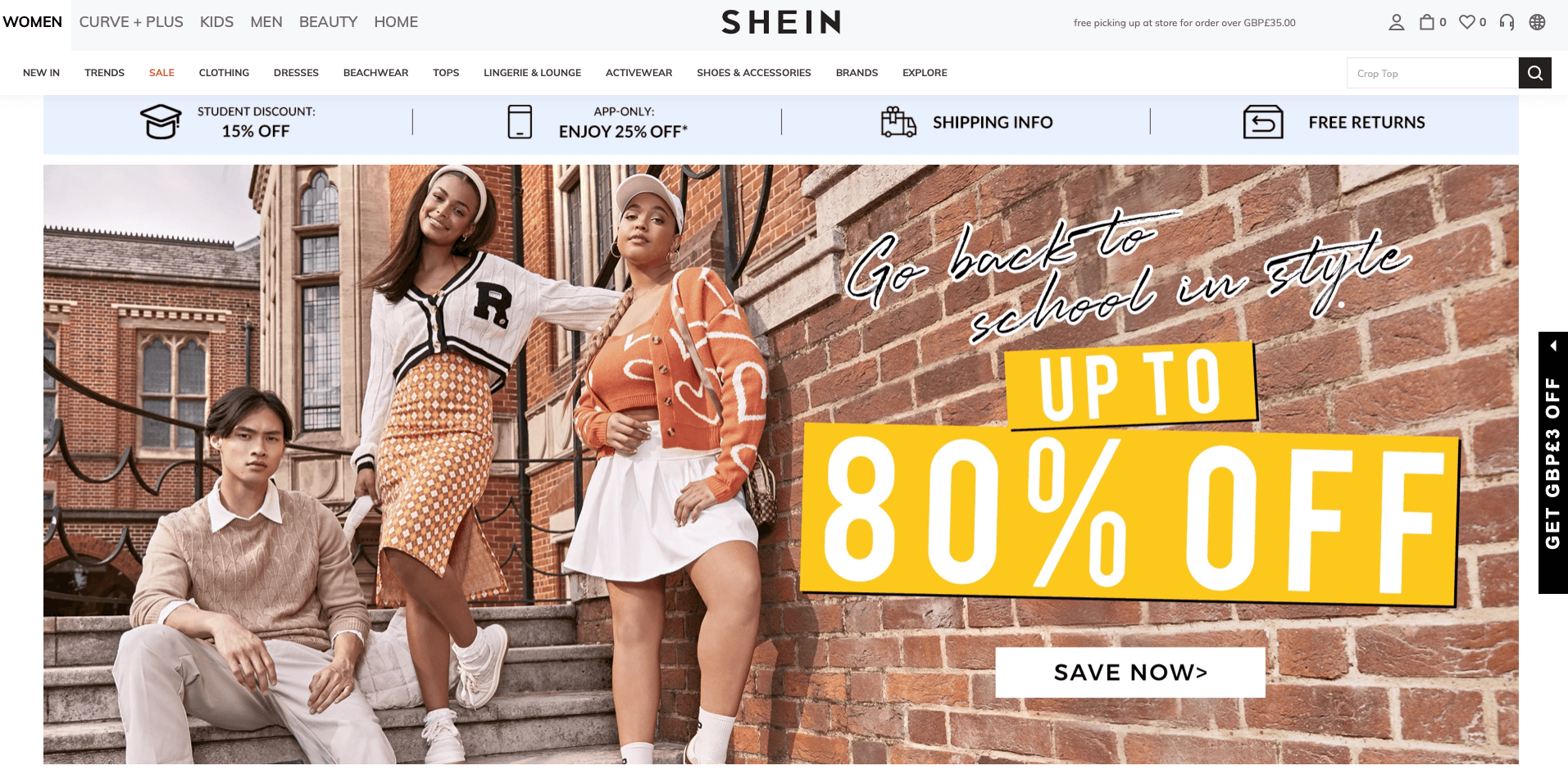 Established in 2012, and as the name implies, this popular B2C fashion and lifestyle platform deals mainly in womenswear, but it does also cover beauty, menswear and children's clothes. Sells in 150 countries.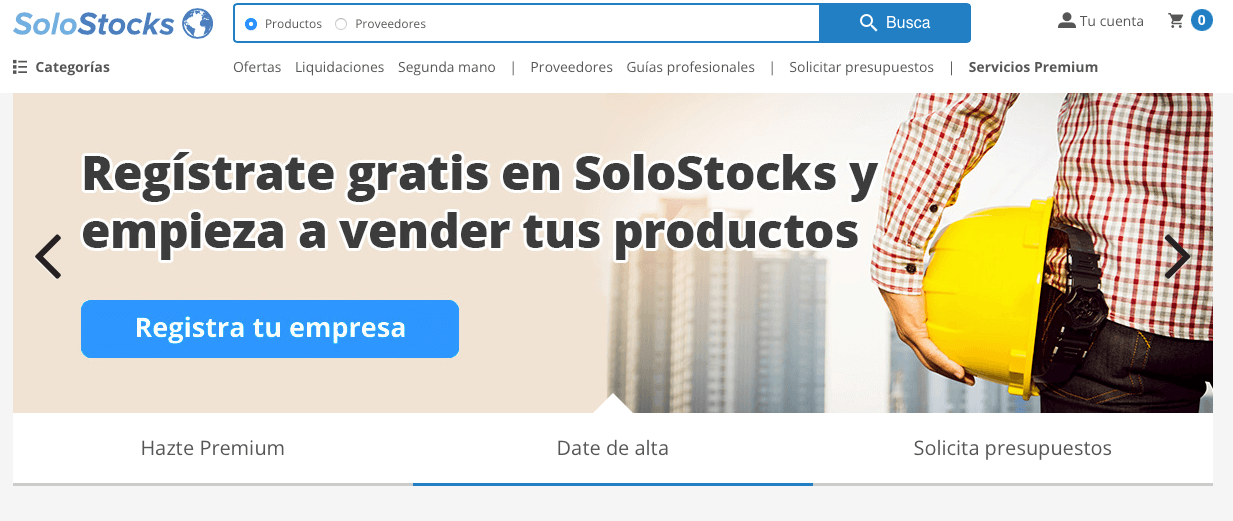 A big sourcing player in the Spanish-speaking world. This platform is a good place to start for those seeking business in Argentina, Brazil, Chile, Columbia and Mexico. They also cover main marketplaces in Europe, including Germany, Poland, Italy, France and, of course, Spain.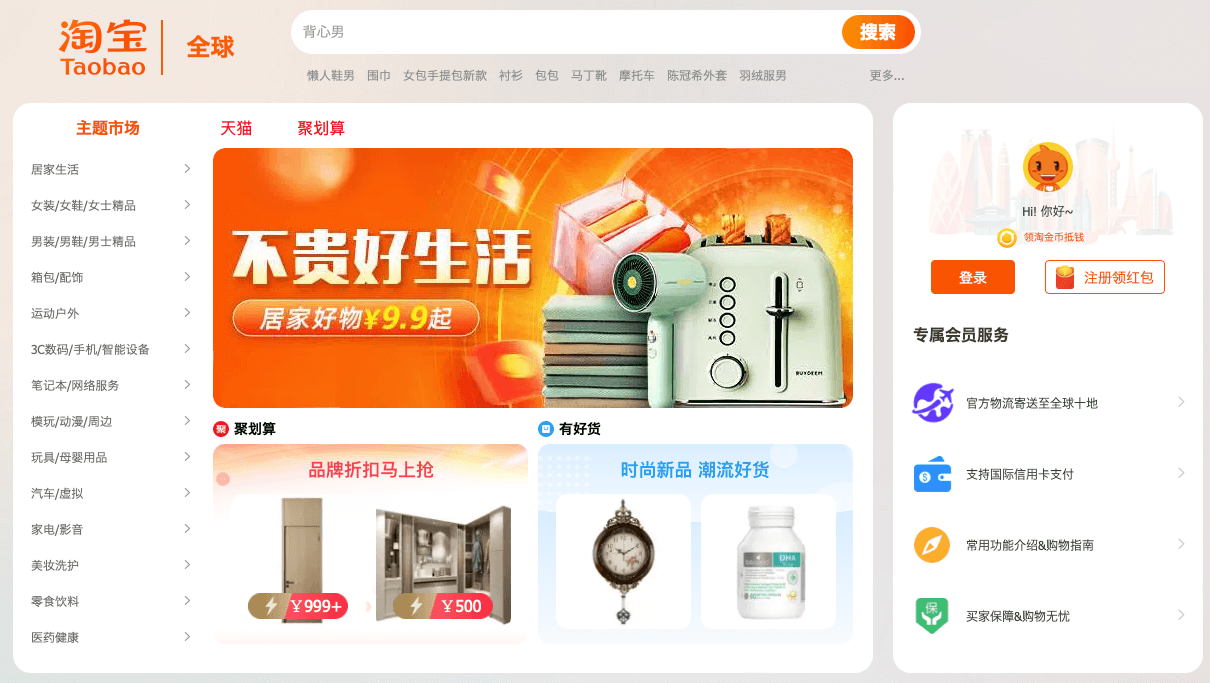 This big platform is largely dedicated to selling in the C2C marketplace, a bit like eBay. It's still worth a browse for inspiration if you're just staring out on your product sourcing journey though. It's part of the Alibaba Group, so is arguably not a true alternative to Alibaba.

Describing itself as the Industrial Buying Engine™, this sourcing platform with offices in New York boasts nearly 1.5 million registered professionals and listings for half a million supplier businesses.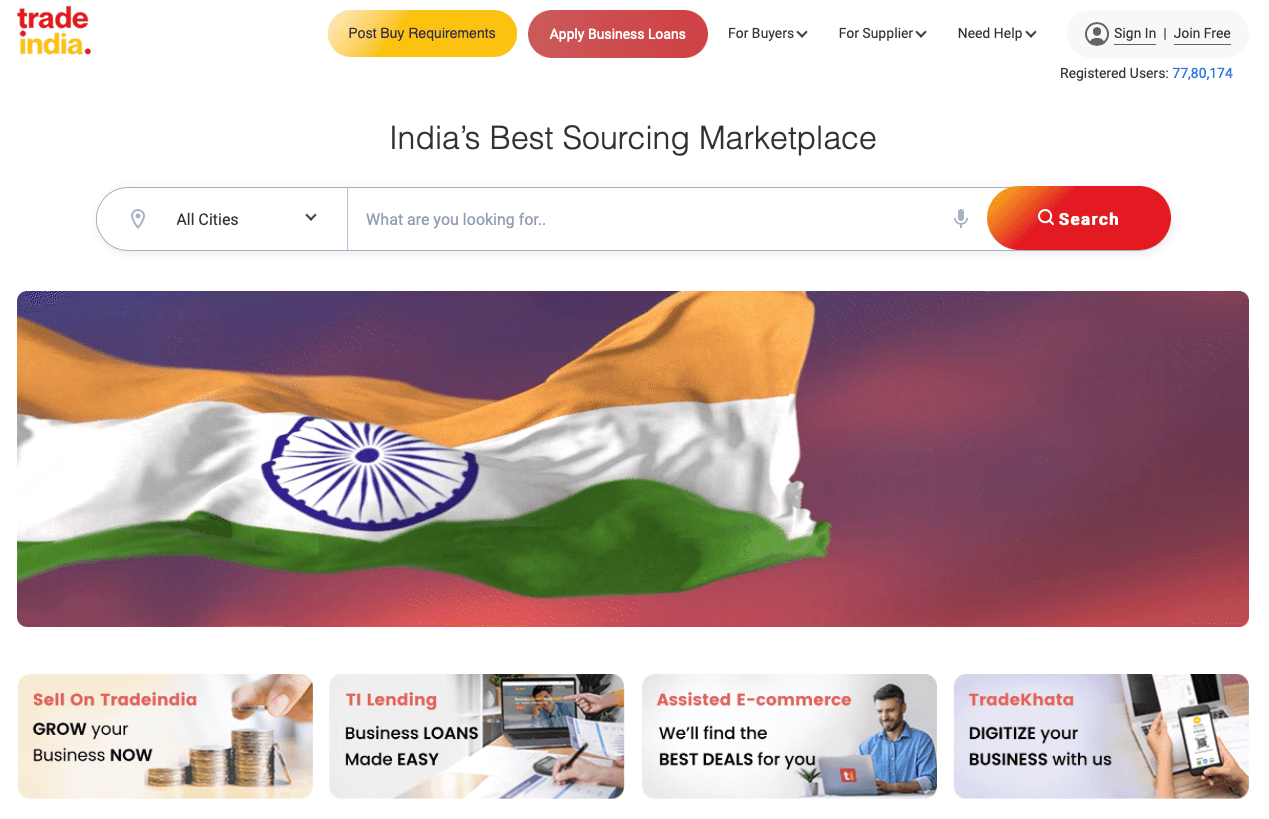 This is one of India's largest and oldest B2B e-commerce platforms (established in 1996), TradeIndia gets about 120 million enquiries every year. It has 7.7 million registered users and about 80,000 product categories.
Final Thoughts
Alibaba is undeniably great for product sourcing, but it's worth also looking elsewhere to help you get ahead of the competition. You could well find new and unique products, cheaper pricing, and better shipping deals. Good luck with all that browsing!