The holidays are coming, and eBay sellers have a lot to do if they want to maximize sales and boost profits over the festive season.
But where should you start? What are the tasks you should be doing right now to boost holiday sales in your eBay store?
Here, we've shared the key things you should do to make this holiday season your most successful yet.
TL;DR
The holidays are a busy time for eBay sellers, but there are lots of things you can do to prepare.
This includes preparing your inventory, prioritizing tasks, running promotions, optimizing your listings, and generating buzz for your eBay store on social media.
Don't forget to give your products a competitive edge using repricing software.
Make the most of holiday sales and boost profits over the festive season.
Essential Holiday Prep for eBay Sellers: 13 Quick Tips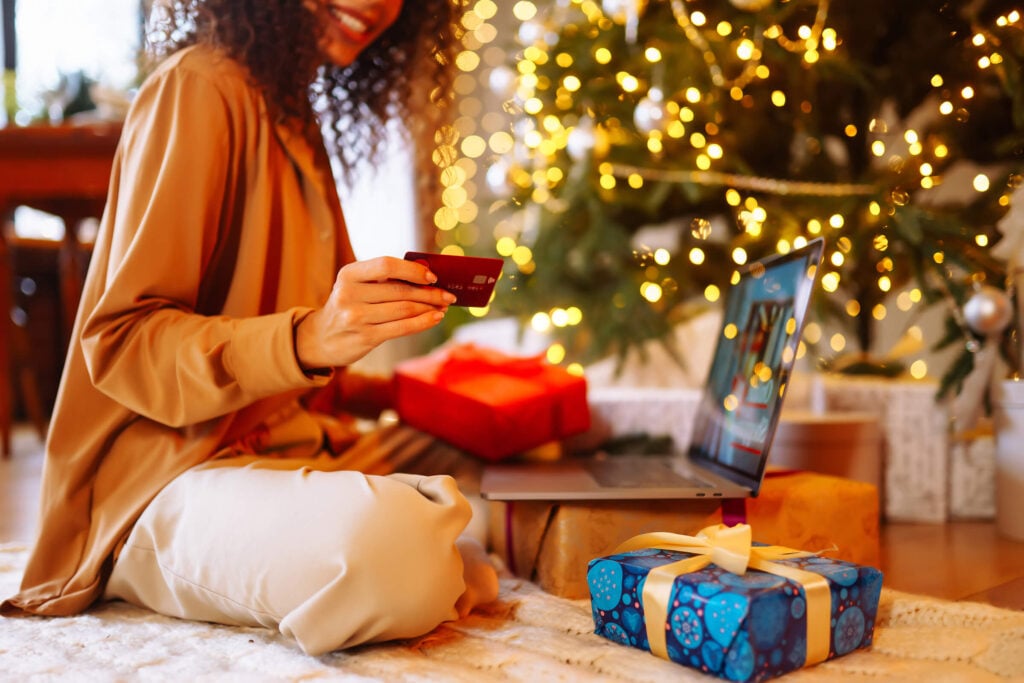 Read on for our top recommended tops for eBay selling success in the holiday season.
Prepare Your Inventory
Make sure you don't run out of inventory at this busy time of year. If everything goes well, you'll make lots of sales over the holiday season, so don't let a lack of inventory let you down.
You should have a good idea of your estimated sales over the next few weeks. Use last year's data for your eBay store, if available, to prepare accordingly. Then make sure you have enough inventory to last you right through the busy holiday season.
Prioritize Tasks
This is the time to set your priorities. You're going to be busy, or at least you hope you will, and that's a good thing. But you don't want to get so overwhelmed that you forget about key tasks or don't have time for them.
Sit down before the holiday season starts and plan out your tasks for the days and weeks ahead. Make sure your shipping is all in order, and your customer service is ready to deal with an increase in questions.
Streamline your tasks to make sure you get more done. Use grouping as a strategy. This involves taking all your images in one go, then taking all the product measurements together, and creating the listings together to get more done in a shorter period of time.
Delegate Tasks
This is also the time to consider outsourcing tasks. Which tasks can you delegate? You may find you can delegate tasks that can be done easily and affordably, giving you time to focus on the valuable tasks that drive more sales.
For example, can you hire a virtual assistant to take care of your customer service over the festive season?
Perhaps you could find a good VA to schedule your social media posts, edit images, and carry out other tasks that can easily be outsourced.
Run Tempting Promotions
Running promotions should be one of your primary strategies over the holidays.
People are spending more money at this time of year, but you also face more competition from other sellers, so use promotions to encourage buyers to check out your products.
Shoppers want good deals, so help them to make savings and make your products stand out at the same time.
Don't wait until the last minute to run your promotions. Plan them early and make your promoted listings with weeks to go.
Use the 'Promoted Listings' tool on eBay to make sure your deals get noticed. Offer BOGOF deals, bigger savings, and other incentives to make your listings stand out. You can use eBay's free tool, Promotions Manager, to easily set up special offers.
Ramp these up over the holidays and focus on the products you expect to do well.
Retarget Existing Customers
If you've been selling on eBay for a while, make sure you retarget your existing customers.
As an eBay seller, your existing customer base is a great place to start. Many eBay sellers focus too much on getting new customers, while previous customers are often easier to target.
Yes, you'll want to get new customers too. But now is a great time to start advertising to your previous customers. They already know you and trust you, so they're warm targets rather than cold.
Target them with your festive promotions, and you may find they become a good source of holiday sales over the festive season.
Optimize for Festive Keywords
Make sure to optimize your eBay listings for the most important festive keywords.
Remember, at this time of year, more people are looking for holiday gifts, Xmas gifts, gifts for kids, and similar.
So use the most important keywords in your listings. By doing this, you'll help shoppers to find exactly what they're looking for and make sure your listings stand out from those of your competitors.
Offer Free Shipping
You want to give festive shoppers as many reasons as possible to buy your products, so offer them free shipping.
Holiday shoppers appreciate an eBay seller who lists the final price with no shipping added. Make it clear that buyers only pay a single price with no surprises, and this is the best way to give them something for free over the holidays.
Generate Buzz on Social Media
If you have a social media presence, it's time to ramp things up. Online sellers should take advantage of social media (such as Facebook, Instagram, and other platforms) to generate buzz, and this should play a role in your eBay marketing plan.
Use social media to sell more on eBay by letting your followers know about your big Christmas/ January Sales promotions to increase engagement. These are people who already know who you are, and many of them may be previous customers. If they have had a good experience buying your products in the past, they're prime targets.
Create a special landing page with all your biggest discounts and send customers to this from your social posts. That way, they can find all your festive deals in one place.
Use Repricing Software
It's smart to make your products more competitive by using repricing software.
Automatic repricing software can help you with the eBay Buy It Now Box, and it can also help you to save time and boost sales.
Getting your pricing strategy right is especially important at this time of year when people are buying more and are more willing to spend more.
It's not just about cutting your price. If you're selling in-demand items as Christmas gifts, your repricing software can put the price up to maximize profits.
Offer Guaranteed Delivery
When people are shopping for Christmas gifts, they want to know that they will receive them in time. So sign up for Guaranteed Delivery.
There are certain requirements, but if you qualify, make sure you do this. It's an easy way to gain trust and boost orders over the holiday season.
It gives shoppers an extra incentive to choose your products knowing they will get them in time for the big day – something many sellers can't guarantee.
Get Creative with Your Designs & Images
It's the festive season, so take advantage of this. Focus on a holiday theme by creating creative banners to tempt buyers in.
Get into the spirit and show shoppers you're ready for the holidays.
One way to do this is to take new photos with a Christmas theme. This will show people how great your products are as gift ideas and give them inspiration.
Don't Run as Many Auctions
You have two ways to sell on eBay: Auctions and Buy It Now listings. Now is the time of year to focus more on Buy It Now listings.
People often leave their Christmas shopping late, and they don't want to wait days to find out if they've won the auction. Many people will simply want to buy the item now and get it in time for Christmas.
This could be an easy way to give your festive sales a boost if you normally use the auction format.
Again, this is where repricing software can help to maximize sales and increase profits.
Cross-Sell and Up-Sell Products
You should be cross-selling and up-selling on eBay throughout the year, but now it's even more important.
When someone makes a purchase, recommend something that goes with it to make their Christmas gift even better.
This involves some planning. Which items go perfectly together at Christmas? Decide in advance, and then make sure you recommend them to your buyers.
They're already customers, so selling to them is easier. You're offering even more value because you're giving them something they want.
Conclusion
The festive season is a great time to boost sales on eBay. But make sure you make the most of it and don't miss out on the opportunity to maximize your sales.
Start right now by planning ahead carefully and making sure you're fully prepared for an increase in sales. Delegate tasks if you need to, plan your promotions, and optimize your listings to take full advantage of the holiday season.
In short, do everything you can to make the most of this time of year.
Finally, don't forget to gather data on all your sales so you can find out which products sold best during the holidays and evaluate your results over the coming months. This will give you a headstart when it comes to planning for the holidays next year.