eBay launched in 1995 and is now one of the biggest online marketplaces in the world, with a presence in several countries. While it was originally an online auction site, now many items are sold at fixed prices, like on Amazon and other marketplaces.
Do you like the idea of selling on eBay and building a business on the platform?
Getting started is easy to do in terms of the steps to take. But doing it the right way, and building a successful business on eBay, is a lot harder.
In this ultimate eBay sales guide, you'll learn everything you need to know to set up on eBay and maximize your chances of success.
TL;DR
eBay is one of the biggest online marketplaces in the world and a great place to sell online.
Start by choosing a business model like selling private-label products or used items.
Set your account up on eBay in a few simple steps.
Use strategies to boost sales, including repricing, getting feedback, and marketing your store outside of eBay.
Consider branching out to other marketplaces like Amazon to reach more customers.
Why Use eBay?
eBay is one of the world's largest online marketplaces. Products in every category are sold here, either in auctions or at set prices, and it has over 100 million active users.
eBay is smaller than Amazon, but it's still one of the online giant's closest competitors. If you sell on Amazon, you may want to launch a presence on eBay too, or you could choose to focus your entire eCommerce business on eBay.
You may find that you face less competition for online shoppers on eBay compared to Amazon while still finding plenty of potential buyers for your products.
But setting up on eBay is not just a case of replicating your Amazon activity. eBay has its own unique features and a different algorithm, and you need to use specific tactics that are different from other platforms to enjoy success here.
Choose Your eBay Business Model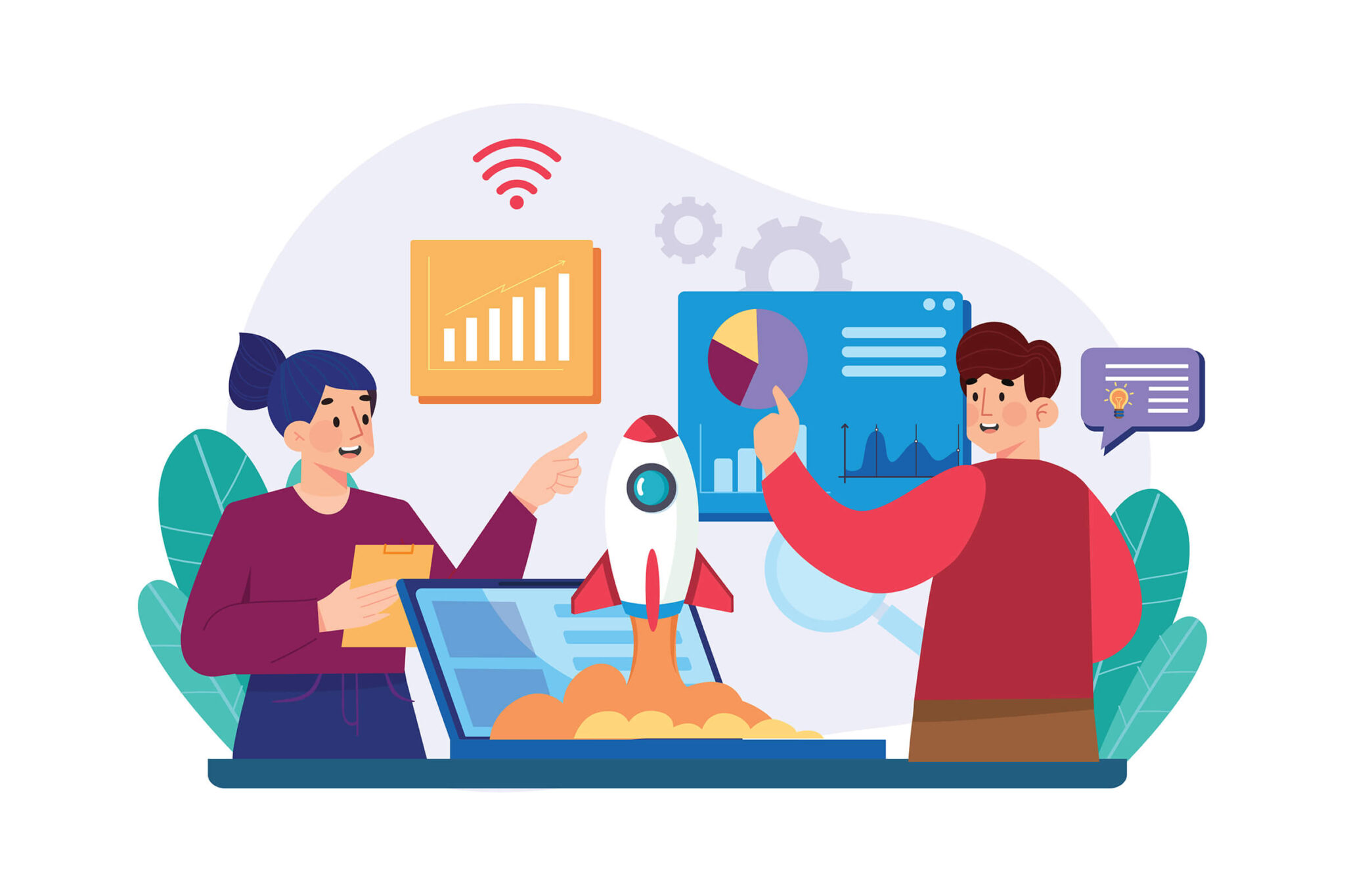 The first thing you should do is decide on a business model.
You may already have a model that you're using on other platforms like Amazon. If not, and you're starting from scratch, here are some of the different models you may want to use.
There are lots of ways to sell on eBay, including the following:
Private Label Products
Selling private label products, also called white label products, is where you buy a generic product directly from a manufacturer with no branding. You then add your own branding before selling it to the consumer.
This strategy requires some upfront investment, and you'll have to spend time researching the market to find a supplier. You'll also have to put in a lot of effort to make your product stand out.
But if you get this strategy right, it can be very profitable on eBay.
Used Items
Many people make their start on eBay by selling used items. If you're completely new to selling online, you might want to start here.
Go through your own items, clear out your garage, and find things you don't need. Then put them up for auction on the site and see what happens.
This can be a good way to work out the process of selling on eBay and find out what sells well. Just make sure you describe everything accurately to avoid getting negative reviews.
Dropshipping
Dropshipping is another popular option when selling on eBay. Dropshipping on eBay is where you don't have any inventory. Instead, you sell the products, and the supplier stores them and ships them directly.
You're essentially the middleman, and you don't have to worry about storage costs or spending extra on shipping from your supplier to you. This is also called product sourcing, and many people make their start on eBay by selling in this way.
Retail Arbitrage
Lots of people use a retail arbitrage strategy on eBay, which is where you purchase inventory at a low price and sell it at a higher price.
You need to find a niche to be successful with arbitrage and products that you can find for a good price, like at a clearance.
Wholesale
With a wholesale strategy, you buy in bulk for a lower price and then sell to customers on eBay at discounted rates.
You may find wholesale products at a wholesale marketplace, and many people use Alibaba. This can be a good strategy, but you'll need to consider storage space if you're handling lots of items.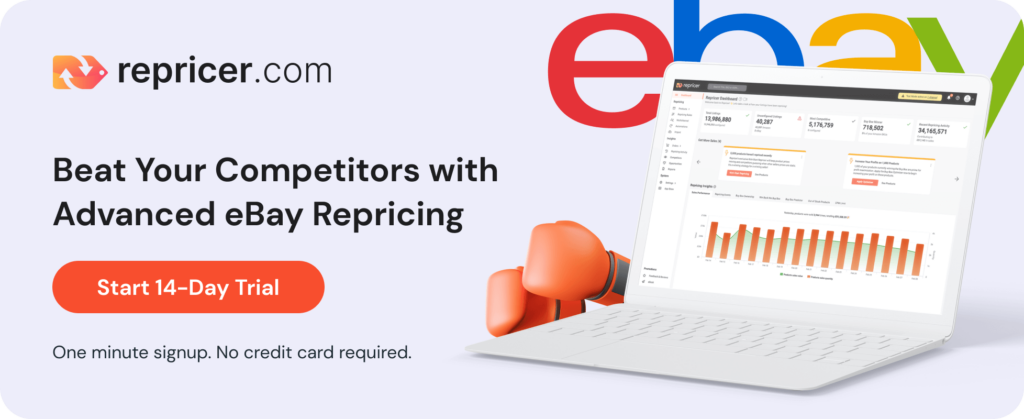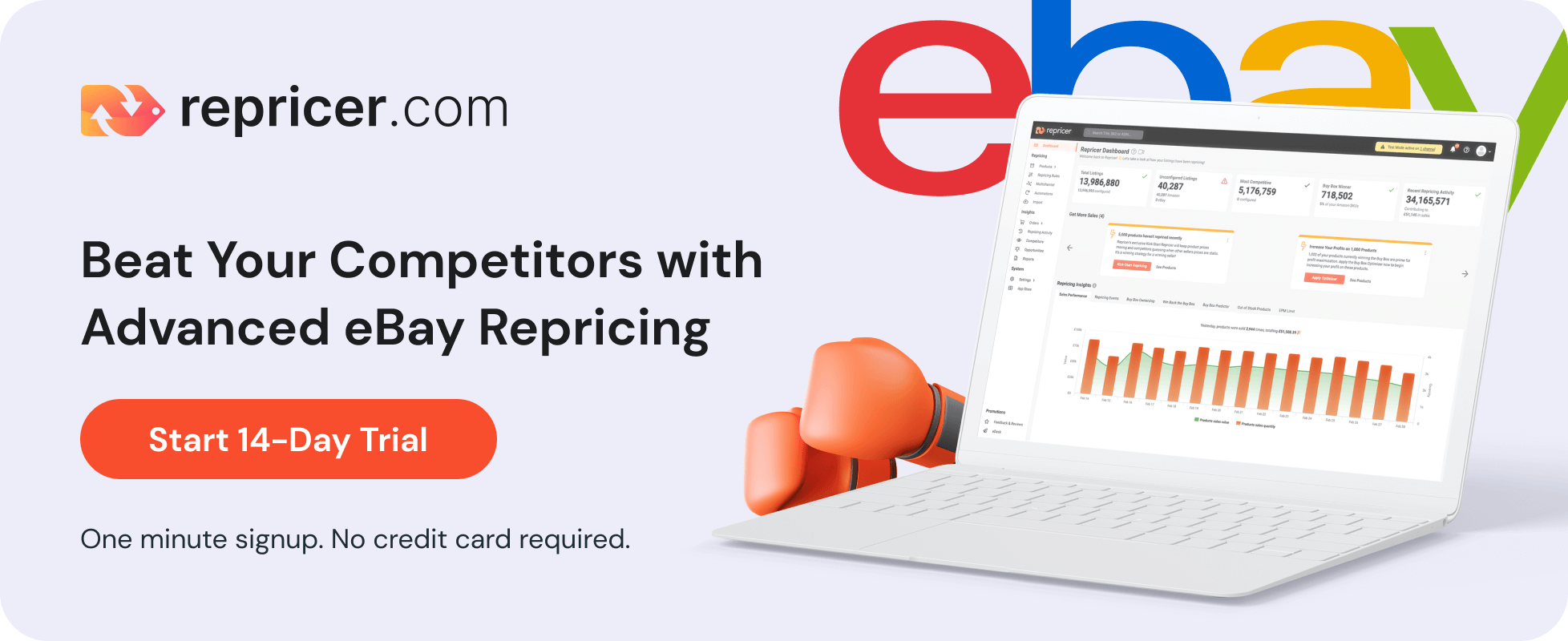 Find In-Demand Products
The above are all possible business models on eBay. There's no right or wrong answer about which to choose, and all can be very profitable. It depends on what you want to do, your skills, your connections, and how you want to run your business.
One way to get started is with detailed product research. Your goal should be to find products that are in demand. Nothing will work unless you sell products that are in demand.
Carry out market research and find out what else is doing well. What are your potential competitors like? Do they seem to be doing well? Can you compete with them successfully?
Find out what's trending on eBay, and use eBay Watch Count to see what are the most-watched products at a particular time. Google Trends can also be a good place to get some ideas.
Once you have an idea of what you want to sell, the next step is to set up your account on the platform.
How to Get Started on eBay
Setting up as a seller on eBay is fairly straightforward, so we won't go into too much detail here.
Start by creating an eBay seller account, which should only take a few minutes via the website or eBay app. This involves providing your name, email, etc. You can create a business account if you want, and you'll be assigned a username that you can change later.
Set up a payment method so you can receive payments, which could be to your checking account or PayPal account, and choose how frequently you want to be paid.
Next, set up your first eBay listing. eBay listings are fairly straightforward to create; the process involves filling in all the required information as well as adding some images. Professional photographs are best, but this might not be an option when you're getting started.
You can also choose whether to set it up as an auction, where people bid on the product, or to sell it as a 'Buy It Now' listing at a fixed price.
You can only sell 10 items to start with, but you can upgrade your account as your business grows.
At this stage, you should also create a good returns policy and determine your shipping times and costs. We'll look at both of these in more detail shortly.
Top Tips to Sell More on eBay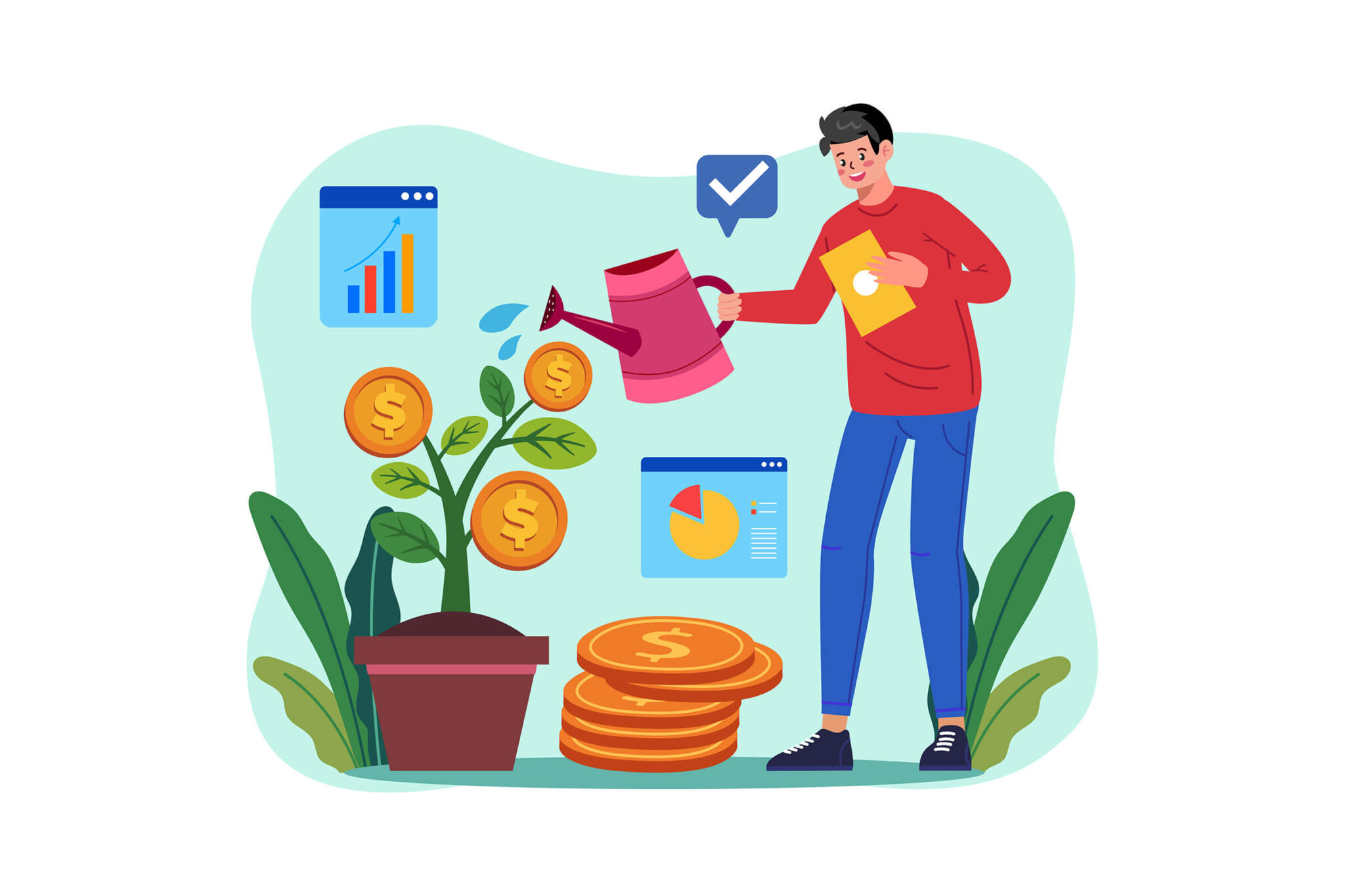 As you can see, setting up on eBay is easy and selling on eBay is quite straightforward. But maximizing your sales to boost profits and run a successful business is a lot harder.
Fortunately, there are several factors that can make a big difference in your success. Next, we'll look at the best tips to sell more and enjoy greater success on eBay.
Use a Repricing Strategy
The eBay Buy It Now Box is something that you'll soon find out about when you begin selling on eBay.
When customers search on eBay, catalog items display a single product. If you sell that product, you have to compete for the Buy It Now Box.
This is similar to the Amazon Buy Box, and it has its own algorithm to decide which product shows up here.
The algorithm uses several factors, including…
Seller rating
Feedback
Shipping speed
… and more. But one of the most important factors is price.
With an eBay repricer, you can target your competitors based on price and adjust the price to make your products more competitive, leading to more sales and more profits.
There are many eBay repricing factors to consider. For example, you could target competitors based on different factors like stock level, feedback, and location.
Remember, it's not just about making more sales: it's about profit. As such, you should choose a minimum and maximum price for each product to avoid selling too low.
You can get some ideas about pricing from completed listings. These will help you to understand what customers are willing to pay, and this can be a good starting point.
You may want to start out by setting prices low and getting your first few sales to build your reputation with the aim of repricing upwards when you have some more experience.
Experiment with prices, change them regularly, and get the right balance to maximize profits.
Optimize Your Listings
Cassini is the eBay search engine, and you want to optimize your listings to appear high up in search results and get more visibility.
There are lots of factors that determine how visible your products are. Just as pricing is important, as mentioned above, so is a good track record. But part of it involves creating optimized listings.
Product descriptions should be accurate and should match the products you're selling. But you should also use SEO to optimize your listings for search and make it easier for buyers to find your products.
Go into lots of detail while still making your products look appealing, and use all the most important keywords. People search for specific products, and they use specific keywords. Find out what these are and use them strategically.
Images are also important, so make sure they're high-quality. Ideally, they should be taken professionally, but this depends on the types of products you're selling.
Use all the images you can. Lots of photos are good for the Cassini search engine, so take photos from every angle.
Avoid stock photos and take your own to come across as more trustworthy. Use a neutral, clear background, ideally in white.
Consider adding lifestyle photos, too, that show people using your item, which helps to personalize your listings.
Use scale as well. Buyers want to see how large or small the item is, and this can be difficult when the item is pictured alone.
You can upload 12 images for free with every listing, so use them all and give customers confidence in what they're buying.
Another thing to remember is to be consistent. Make all your photos have a similar style, which is an easy way to build your brand image and boost your credibility as a seller.
Create Listings Regularly
One way to beat the eBay algorithm is to create free listings regularly. You can do this with a listing schedule. This will help to keep you organized and save time.
Instead of listing several items at the same time, list one item per day, every day. This keeps it fresh, and whenever someone visits your store, they will see new listings. As well as listing new items, refresh your existing listings.
Use eBay's quick listing tool to get listing suggestions based on keywords, then customize your listing.
You get rewarded for staying active and offering new products. People can search for new listings on eBay too, so you can boost your presence in these searches.
Focus on Building Trust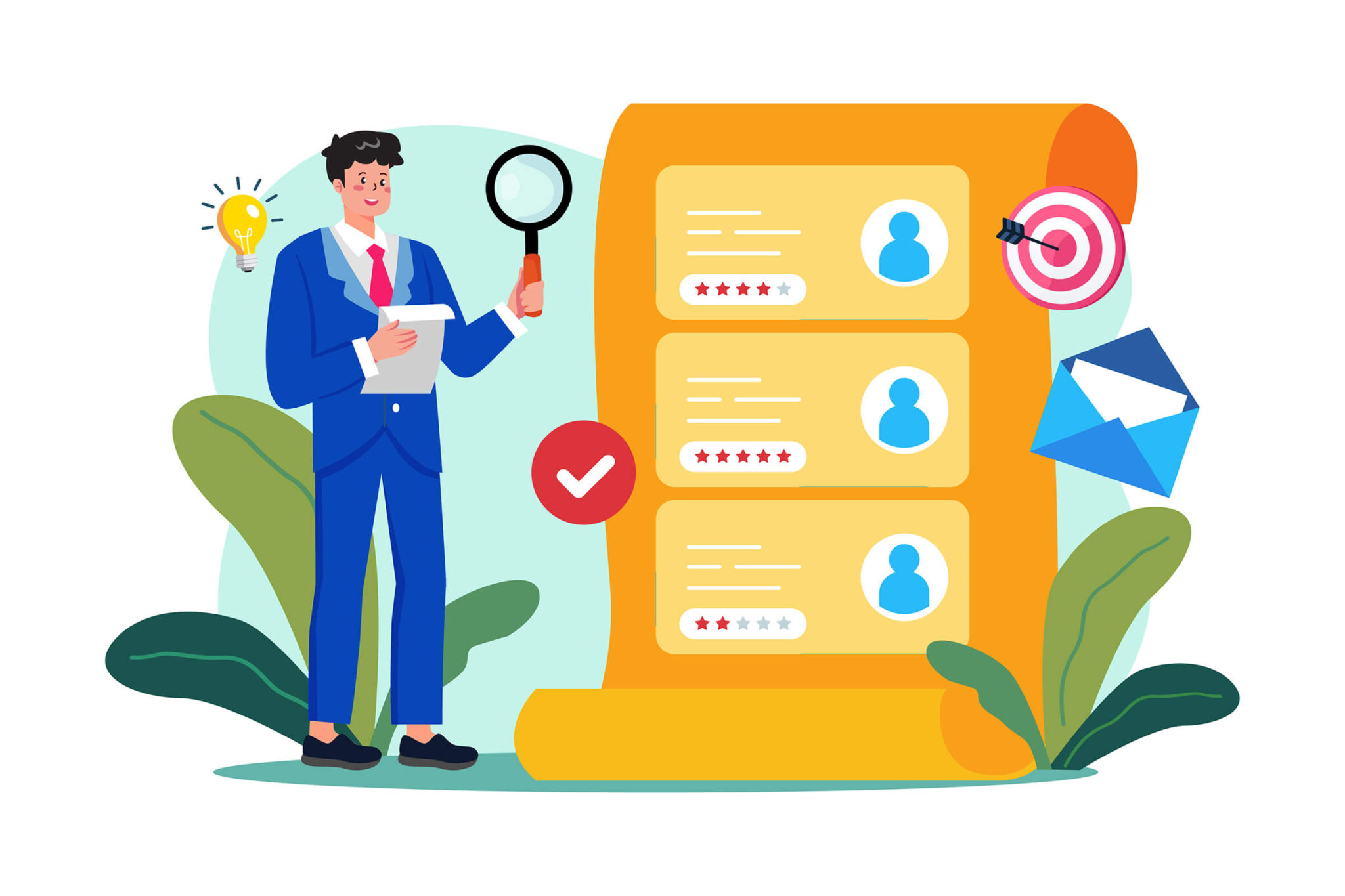 Trusted sellers are rewarded on eBay, so do everything you can to boost trust and build a solid brand. Establishing trust is especially important at the start when you don't have a long history, and it's a good way to attract buyers.
Do this by providing all the information you can about your store. Include a photo of yourself to personalize your store, and add background information – don't just be another faceless store.
Aim to get positive feedback, which is one of the best things you can do. A history of satisfied buyers will give new customers confidence that they can trust you.
Go above and beyond with customer service. The customer is always right, so do everything you can to keep customers happy. Keep customers informed and let them know when they will receive their orders.
You want the Cassini algorithm to see that you're a reliable seller. So be polite and positive, communicate well with customers, and answer their questions quickly.
Try to achieve the Top Rated Seller status for great customer service. This can help you to get more visibility and more sales to increase trust in your brand.
Do this by resolving customer issues, reducing late shipments, avoiding selling defective products, and providing tracking information.
Have a Fair Return Policy
One way to do well on eBay is to offer free returns for 30 days. This is an easy way to make you more trustworthy in the eyes of customers and attract more buyers.
Returns are a hassle, but it's something you have to deal with if you want to grow your eBay business. Free returns will help to give customers more confidence to purchase your products.
This also makes you eligible for the Top Rated Seller program, as mentioned above. The Top Rated seal gives customers even more confidence, which could lead to more sales.
Provide Free Shipping
Shoppers don't want to pay extra for shipping costs, so make shipping for your products free. Make it feel like they're getting a better deal and give your sales a boost.
This might not be possible for all the items you're selling, like fragile items or items with international shipping. But where it's an option, use it.
Even if shipping isn't free, make sure it's fast, safe, and affordable to make the buying experience better.
You could also qualify for the eBay Guaranteed Delivery program, where shoppers want a product in under three days. This gives you more visibility in the results, especially for items that are usually needed quickly, like gifts and spare parts.
Request Feedback
We've already mentioned how important good feedback is. Feedback gives customers confidence because it's a powerful form of social proof.
You can get feedback naturally by providing a great service, but you can also request feedback to get more.
You can do this by sending a follow-up message to a buyer requesting feedback. Don't be too pushy or demand positive feedback. Simply let them know how important feedback is for your business and encourage them to spend a few minutes sharing their experience.
Take negative feedback seriously, respond to it, and make changes to how you run your business if necessary. All sellers get bad feedback occasionally, but make sure you learn from it.
Boost Your Brand
There are lots of ways to market your brand on eBay, so take full advantage of your options to build a stronger presence in the marketplace.
Start by setting up your own eBay store. This is easy to do, and you can design it to promote your brand effectively. Create a store description and make it personal and welcoming.
You can also display your logo in your store to make your brand more recognizable. Over time, this can help to build a stronger brand presence.
You can even create customized eBay coupon codes to provide your customers with discounts.
All of these are potential ways to improve your branding on eBay, so make the most of the opportunities available to you.
Use Promoted Listings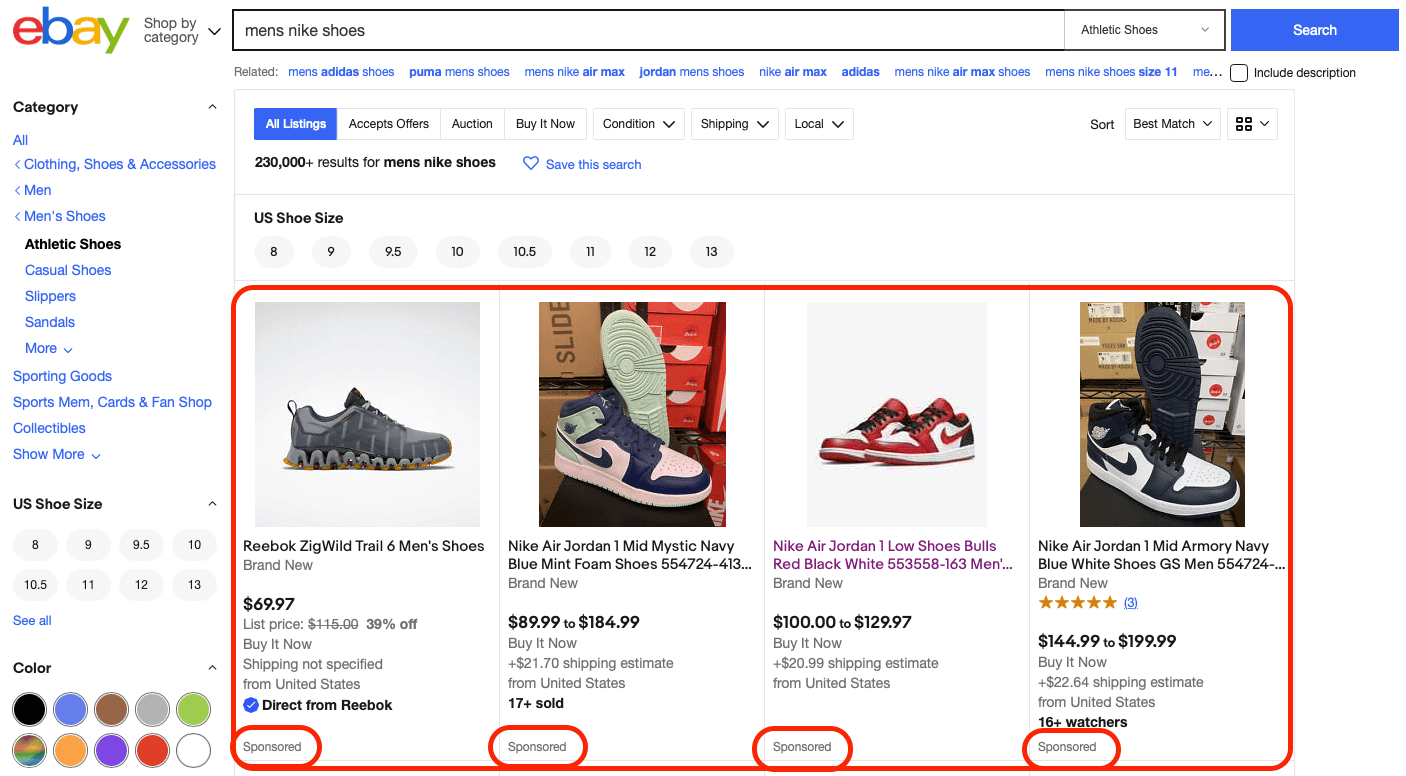 Another way to increase sales is to use promoted listings. This is a form of advertising available on eBay to get your listings to appear higher up in the search results when shoppers look for specific items.
It's a great way to increase conversions and well worth experimenting with.
Promoted listings are easy to set up, and the fact that you only pay when you get a sale makes them a good risk-free option.
They also come with some good targeting options, so you can make sure they only display to the most relevant shoppers.
Promote Your Listings Outside eBay
There are many great ways to market your products in the eBay marketplace. But don't forget to promote your listings outside of eBay.
You can generate more sales by sending people to your eBay store from other places online.
One of the best ways to do this is to market your eBay store on social media. Build a strong presence on social platforms like Twitter, Facebook, and Instagram. Post about your new listings and consider advertising, too.
This is a great way to get more eyes on your listings and have more chances of making sales.
Build an Email List
Email marketing is a highly effective way for stores to sell more products. eBay has email marketing features built-in, and buyers can subscribe directly to receive updates. They can add you to their Saved Sellers list or via your store.
Use eBay's tools to create newsletters and promote new listings. Add some personality to your emails and form a connection with your customers. Let them know when you're running discounts, and appeal to their emotions to get more sales.
Branch Out to Other Marketplaces
eBay is a great place to make money selling online, and many people use it as their primary source of income.
You can set up a store on eBay and focus on selling your products without having to worry about having your own store. But many sellers prefer to use eBay as one of many platforms online.
What works on eBay could well work on Amazon. You could even set up your own Shopify store and get access to even more customers.
Tools like Repricer allow you to manage different sales channels from a single account. For example, you can sync your Amazon prices to your eBay account from the Repricer dashboard and automatically match up inventories.
This can save a lot of time while allowing you to take advantage of two different sales channels.
Cross-listing your products can be a good strategy. Not everyone shops on eBay, after all, and many use Amazon instead, as well as other platforms.
But if you're just starting out on eBay, try to sort out your presence here first, then move on to other platforms. Spread out slowly, learn as you go, and make sure you use the right tools to help save time and boost your productivity.
Conclusion
eBay could be a perfect online marketplace to run a business. Whether you focus on eBay exclusively or sell your products in several places, including Amazon, if you find a good niche and focus on the tips above, eBay could become an excellent platform for you.
Take some time to explore eBay and research the products that are doing well. Try to find a gap in the market, and work out where you can best compete.
Then set up your presence and use the strategies outlined in this guide to maximize your sales and enjoy the plentiful opportunities to grow your business on eBay.