As an eCommerce business owner, reducing returns is critical to maintaining healthy profit margins and ensuring the success of your business. Returns can be costly and time-consuming, and they negatively impact customer satisfaction and loyalty. To minimize them, you must have a well-crafted return policy — to start. Other strategies are necessary to lower your reverse logistics activity, and we'll break down a few of these tactics in the ensuing article.
Whether you're a new business owner just starting out or an established company looking to improve your returns rate, you'll learn valuable insights and actionable tips to cut down on returns and grow your eCommerce business.
Create a Comprehensive Returns Policy
One of the most effective ways to limit the number of returns for eCommerce businesses is through a comprehensive returns policy. This set of guidelines and procedures dictates how customers can return or exchange products they've purchased from your online store.
A clear and concise policy helps customers make informed decisions before buying, which can reduce the rate of returns. When customers understand the process for returning or exchanging items, they're less likely to send it back out of frustration or confusion.
It's essential to include the following information in your return policy:
Time frame for returns: Define the window during which customers can return or exchange a product. This prevents confusion and ensures customers understand the time they have to try and decide whether or not to keep their purchase.
Product condition: State the acceptable condition(s) of the product for it to be returned, such as in its original packaging, with all tags attached, in new or unused condition, etc.
Return method: Explain how the product should be returned, including the shipping method and any associated costs. Inform consumers whether you'll include a return slip or if they must cover the shipping expenses.
Refunds or exchanges: Clearly state whether customers will receive a refund or exchange for the product.
Exceptions: Identify any products that are ineligible for returns or exchanges, such as final sale or personalized items.
Once you've crafted your returns policy, it's important to display it prominently on your website. That gives customers easy access to pertinent information before making a purchase so they understand their rights in case they need to return a product. This transparency instills confidence in shoppers and builds trust with them, both of which lower the risk of returns.
Quality Control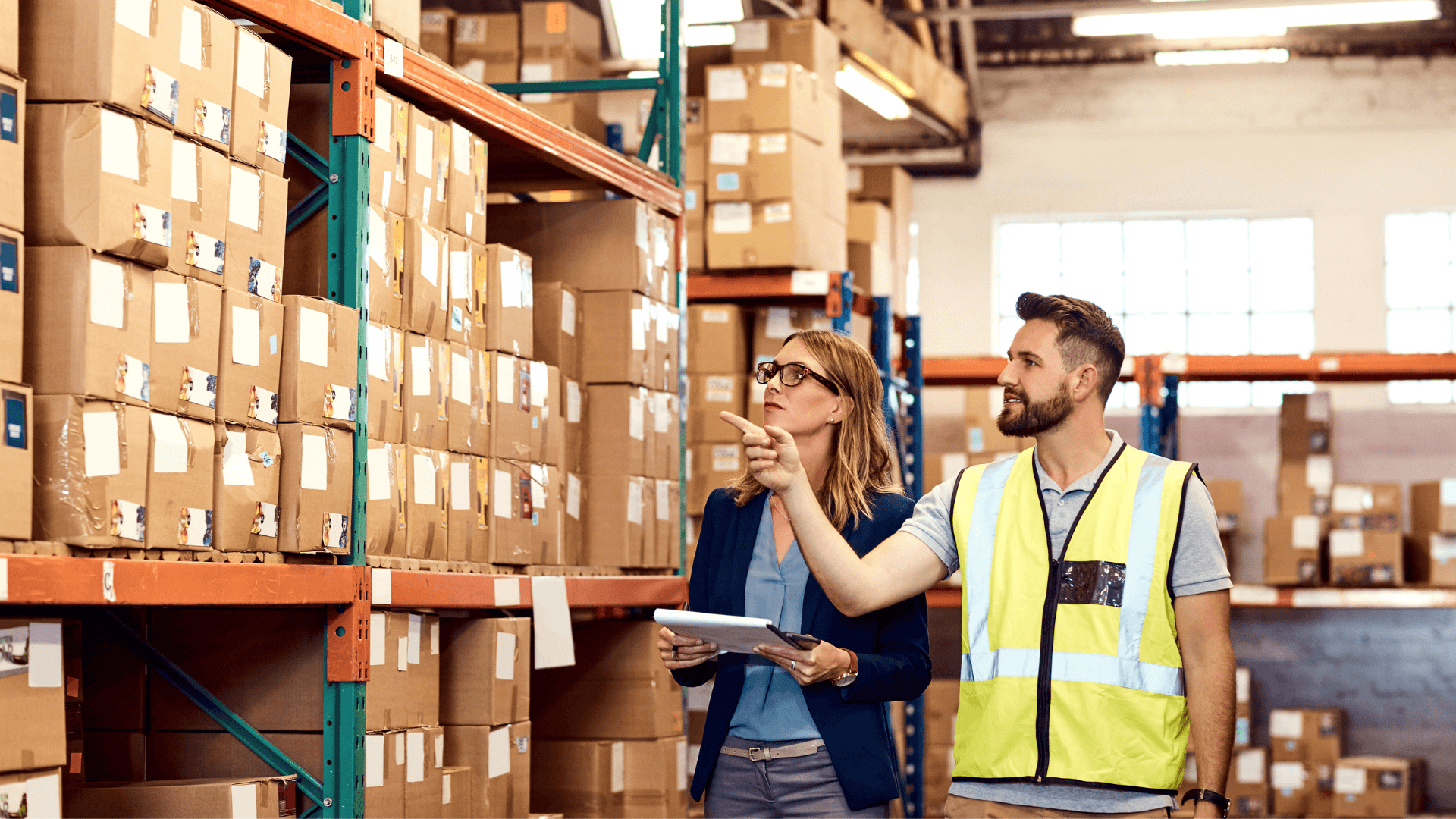 When customers receive a defective or incorrect product, they're almost certain to return it, which is both expensive and damaging to your reputation.
Implementing a quality control process helps identify and address potential issues before the product is shipped. An effective way to ensure quality control is to work with a third-party logistics provider (3PL) that specializes in eCommerce order fulfillment.
For example, MyFBAPrep is a 3PL that provides inspection, labeling, and packing services for eCommerce businesses. MyFBAPrep can inspect products for quality and accuracy before they're sent to customers, which cuts the rate of returns due to defective or incorrect items.
In addition to working with a 3PL, eCommerce businesses can implement their own quality control process that includes strategies such as:
Batch testing: Test a sample of products from each batch to ensure they meet quality standards.
Inspections: Check each product for defects, damage, or other issues before shipping.
Training: Train staff on quality control procedures to ensure consistency and accuracy.
Feedback: Encourage customers to provide feedback on the quality of products they receive to identify any recurring issues.
Clear Communication
Customers should be fully informed of and understand the returns process and their rights concerning it. This helps avoid confusion and frustration about the procedure and the overall buying process.
For easy implementation, be sure to provide detailed information about your returns policy on your website. This includes an explanation of the time frame for returns, the condition in which products should be sent back, the method of return, and any associated costs.
In addition to information about the returns policy, eCommerce businesses should also feature clear and concise product descriptions. This enables customers to make informed decisions before completing a purchase so they're less likely to send it back.
When customers have questions or concerns about a product or the returns process, respond quickly and provide accurate information. This builds trust with customers and reduces the number of returns due to misunderstandings or miscommunication. Additionally, include tracking information so customers can follow their order's progress and know exactly when it'll arrive. If a product is delayed or lost during shipping, clear communication about the status of the order can minimize frustration and increase customer satisfaction.
Adopt an Automated Repricer
One of the most common reasons for returns in eCommerce is customers finding the same product at a lower price elsewhere. This can be frustrating for eCommerce businesses because they lose a sale and usually have to accept returned inventory.
However, an automated repricer is an excellent tool to fight price disparities and lower returns as a result. A repricer adjusts the cost of an item automatically based on market conditions, such as competitor pricing or demand.
For example, using repricing software such as Repricer, allows eCommerce businesses to monitor competitor pricing and adjust their prices automatically to stay competitive. This ensures businesses offer the best deals around while still protecting their margins.
Using a repricer ensures shoppers find the best prices at your store so they won't return a product due to a lower cost elsewhere. Besides reducing returns, this also improves profitability and strengthens customer loyalty.
Offer Incentives
Incentives are another effective strategy to reduce returns and improve customer loyalty. When customers feel valued and appreciated, they're more likely to keep their items and make repeat purchases at your eCommerce store.
You could offer discounts or coupons on a future purchase or free shipping for customers who keep their purchase, for example. Loyalty points or rewards can also act as a deterrent against returns. They not only encourage customers to keep their purchase but also incentivize them to return to your store in the future to redeem their points or rewards.
Monitor Returns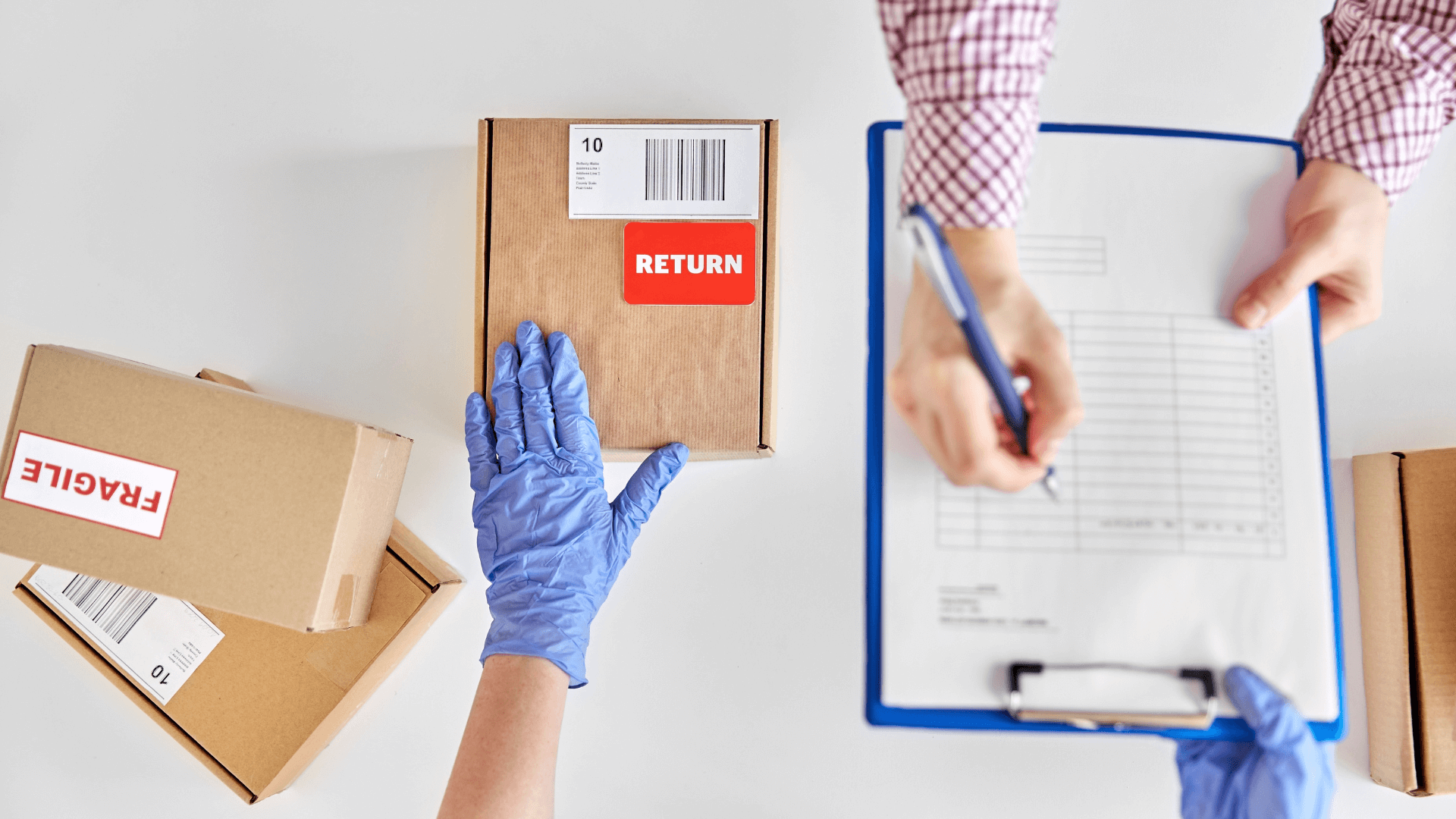 Look at your internal processes as well to reduce returns. By analyzing returns data, you can identify trends or patterns that may indicate a problem with a product or the overall process.
When monitoring returns, be sure to:
Track the reasons for returns: Keeping a list of the reasons for returns helps identify recurring issues so you can make necessary changes. Ask customers to share why they sent their item back to understand if there are ways you could have avoided it.
Analyze return rates: Review your return rates to pinpoint which products or categories are sent back most frequently.
Evaluate customer feedback: Evaluating customer feedback can provide valuable insights into the customer experience and uncover areas for improvement.
By monitoring returns, eCommerce businesses can identify potential issues and make necessary changes to reduce the rate of returns. This not only improves customer satisfaction and loyalty but also improves profitability by reducing the costs associated with returns.
Provide Excellent Customer Service
The quality of the customer service you provide significantly impacts your returns rate. When customers have a positive experience, they're more likely to keep their purchase and return to your store in the future.
To provide excellent customer service, you need to:
Respond promptly to customer inquiries: Replying to customer inquiries in a timely manner fosters trust and reduces the number of returns due to frustration or confusion with the product.
Resolve issues quickly and efficiently: When a customer has an issue with a product or order, take steps to tackle the problem within a reasonable timeline. This prevents the issue from escalating and placates the customer so they won't send back their purchase out of dissatisfaction or anger.
Personalize the customer experience: Tailor the customer experience to strengthen loyalty and encourage repeat purchases. Simple things like addressing customers by name or recommending products based on their purchase history go a long way toward making buyers feel special (and thus less likely to return a purchase).
Conclusion
Returns are inevitable when running a business, and eCommerce is no exception. However, if you ignore this aspect, it can quickly grow out of control and eat into your business profits. Many times, item returns are the result of miscommunication or a misunderstanding about the product.
An easy solution therefore is to implement clear and open communication about your returns process: Write a comprehensive policy that explains the procedure and consumer rights, then display it in an obvious location on your website so shoppers can access it easily. You can also adopt tools like an automated repricer or offer incentives and discounts to instill confidence in customers that they're getting a great deal.
Internally, be sure to analyze your returns processes and data to reveal any issues you can remedy or areas to be improved. You should also focus on optimizing your customer service to provide a seamless and hassle-free returns experience for consumers; that way, even if they go through with the return, they'll still be likely to shop with you again due to your exemplary service.
By giving your customers and your business proper care and attention, you can eliminate several issues that lead to returns before they arise. Although they can't be avoided entirely, incorporating the strategies we've discussed can significantly lower the number of returns your business accepts and net you higher profits.
Tom is an entrepreneur, startup advisor, and management consultant with over 20 years of senior management experience.  He is the Co-Founder and CEO of MyFBAPrep, the largest worldwide 3PL ecommerce warehouse network.  He managed the digital assets of local media companies across Europe as part of a $2 billion private equity investment led by Macquarie Bank. At the beginning of the Amazon FBA Marketplace, Tom built a data automation platform used to programmatically generate, manage and optimize over 1 million product listings on Amazon.  He is a Boston sports fanatic and a recovering hot sauce junkie. Tom speaks Spanish and German and lives in Florida with his wife and three children.