Finding dropshipping suppliers can be a tricky and time-consuming task, but it's essential to the success of every dropshipping business. Many suppliers offer the same products, so how do you know which one to choose? Here's our guide to help you through the process.
The Importance of Finding the Right Dropshipping Suppliers
Unfortunately, not all Dropshipping suppliers are created equal.
There are many retailers out there who disguise themselves as wholesale dropshipping suppliers. These retailers don't offer value for money. But they are often good at marketing themselves. For this reason, it's important to do thorough research before choosing a supplier. A simple Google search won't suffice.
While you can always change supplier if issues arise, it's better to find trustworthy partners from the outset as they can impact nearly every aspect of your business, including:
Customer happiness, loyalty and reviews
Delivery times and cost
Product quality, pricing and consistency
Your business' reputation and brand name
Your working hours and stress levels
Learn more about Repricer:
Finding Dropshipping Suppliers
From directories to phone calls, there is a range of ways to find great suppliers for your dropshipping business. Here are our best tips to get you started.
Contact manufacturers
Reach out to the manufacturers of the products you want to sell for a list of the suppliers they work with. This simple step ensures you're looking at legitimate suppliers. If the same name appears, again and again, this may be your ideal supplier.
Try out Niche Scraper
Niche Scraper is a product research tool, which helps dropshippers spot trending items. It also provides users with a daily list of recommended products, suppliers and ad-targeting approaches curated by their experts.
Go to a trade show
Find out if any trade shows in your niche take place near you. Tickets can be costly, but trade shows are a great way to meet suppliers and view products in person.
Google extensively
As we mentioned, many wholesale dropshipping suppliers haven't mastered marketing yet. With this in mind, you should Google various search terms and look past the first page of Google results. Don't disregard a supplier just because of a clunky website.
Order from competitors
Order some products from competitors or dropshippers you want to be like. Searching the return address will tell you who their dropshipping supplier is. This is a great opportunity to check out the competition and find potential suppliers at the same time.
Related: 20 Top US Dropshipping Suppliers for eCommerce
Dropshipping Suppliers Sites
A number of websites simply and conveniently list suppliers by niche. Some of these directories screen suppliers before listing them, which provides security and peace of mind. Directories like Worldwide Brands and Salehoo say they vet all wholesalers – though they charge a fee for access.
Below we list some popular websites that are free. But, like on Amazon or eBay, users rely on feedback and reviews to figure out which suppliers are trustworthy.
AliExpress facilitates small dropshipping businesses to sell to customers all over the world. It's easy to search and tools like Oberlo allow you to easily add its products to your Shopify store. A huge number of products and suppliers feature, most of which are Chinese.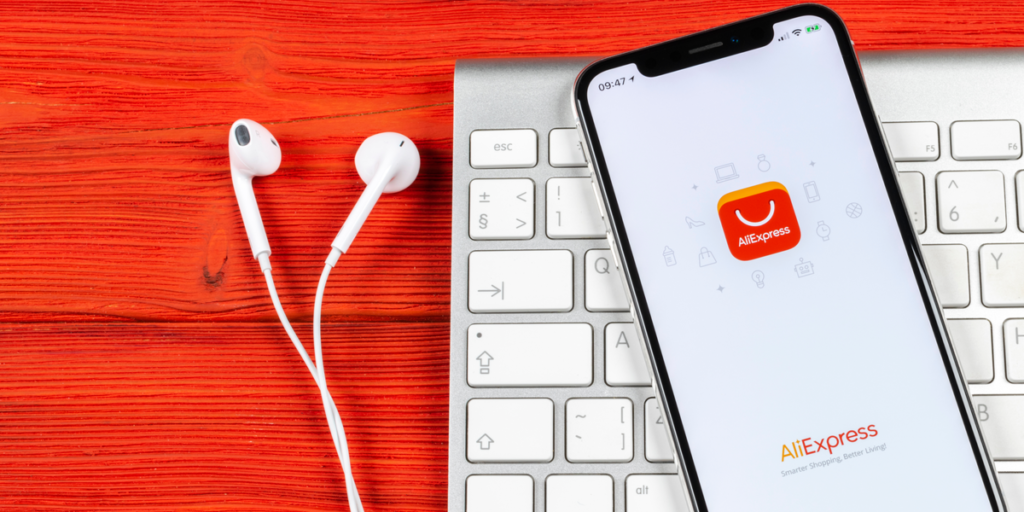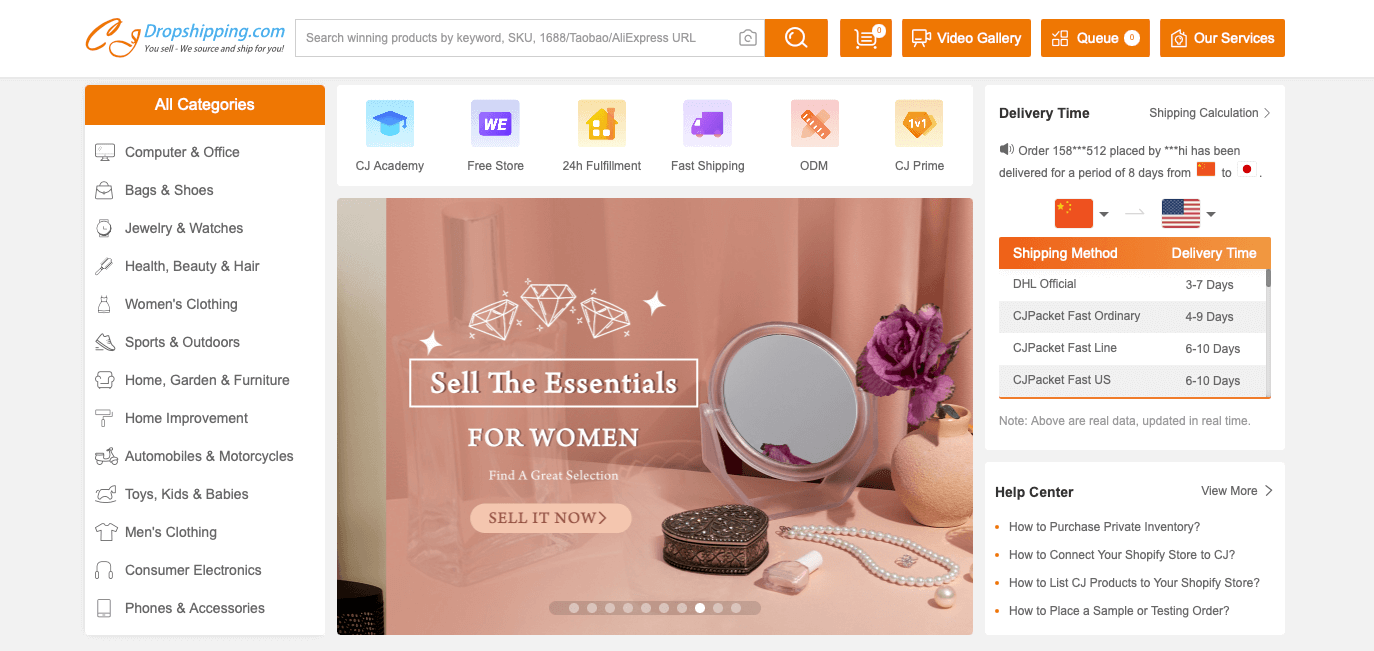 CJ Dropshipping aims to simplify the dropshipping experience by providing an all-in-one solution for sourcing products, managing inventory, and fulfilling orders. It has a user-friendly interface, comprehensive features, and an extensive network of suppliers, making it a popular choice for eCommerce businesses.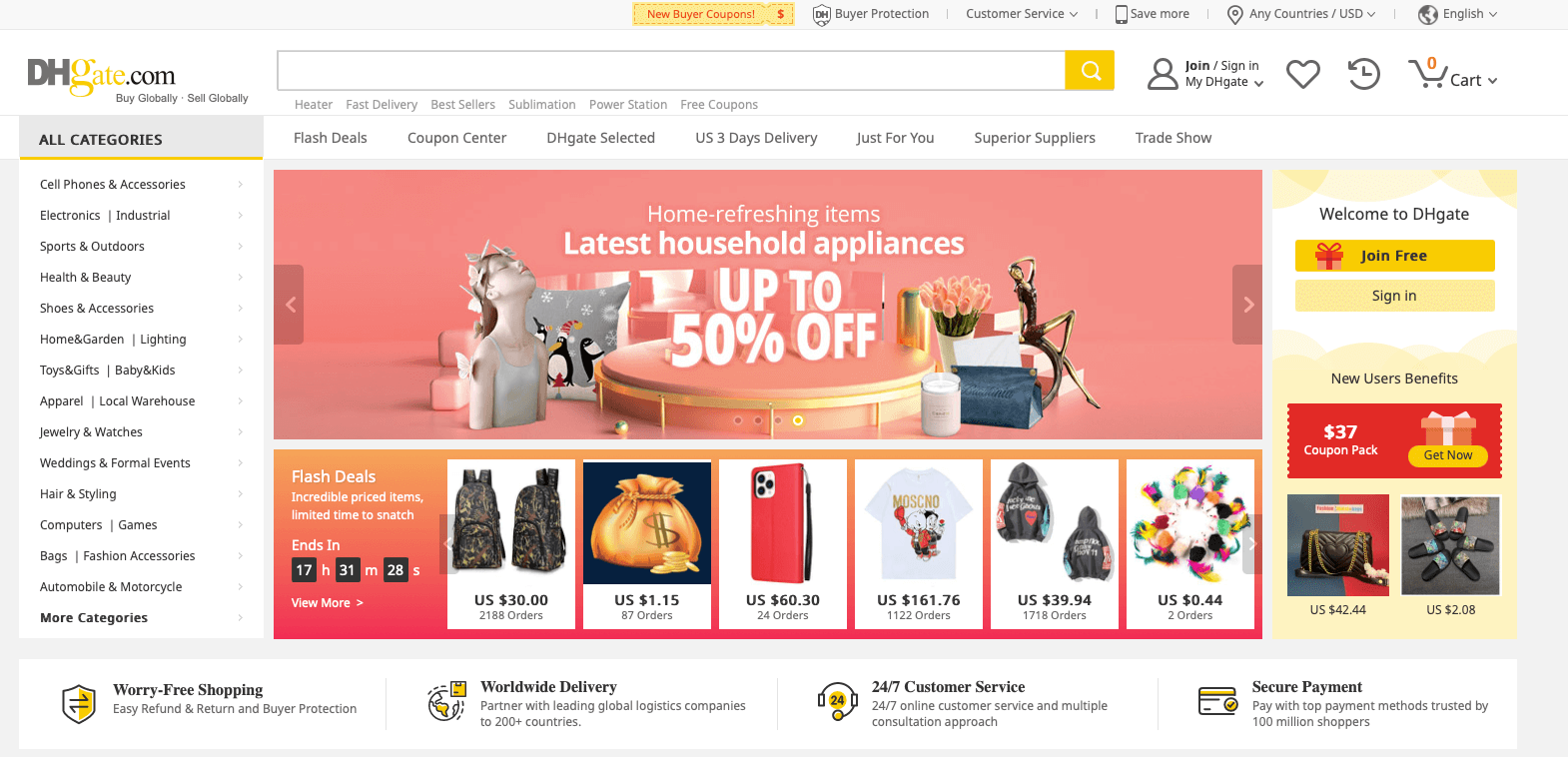 This is another Chinese website which feels similar to AliExpress. Similarly, DHGate offers a huge range of products and buyer protections, but it also has warehouses in the US which makes for shorter delivery times.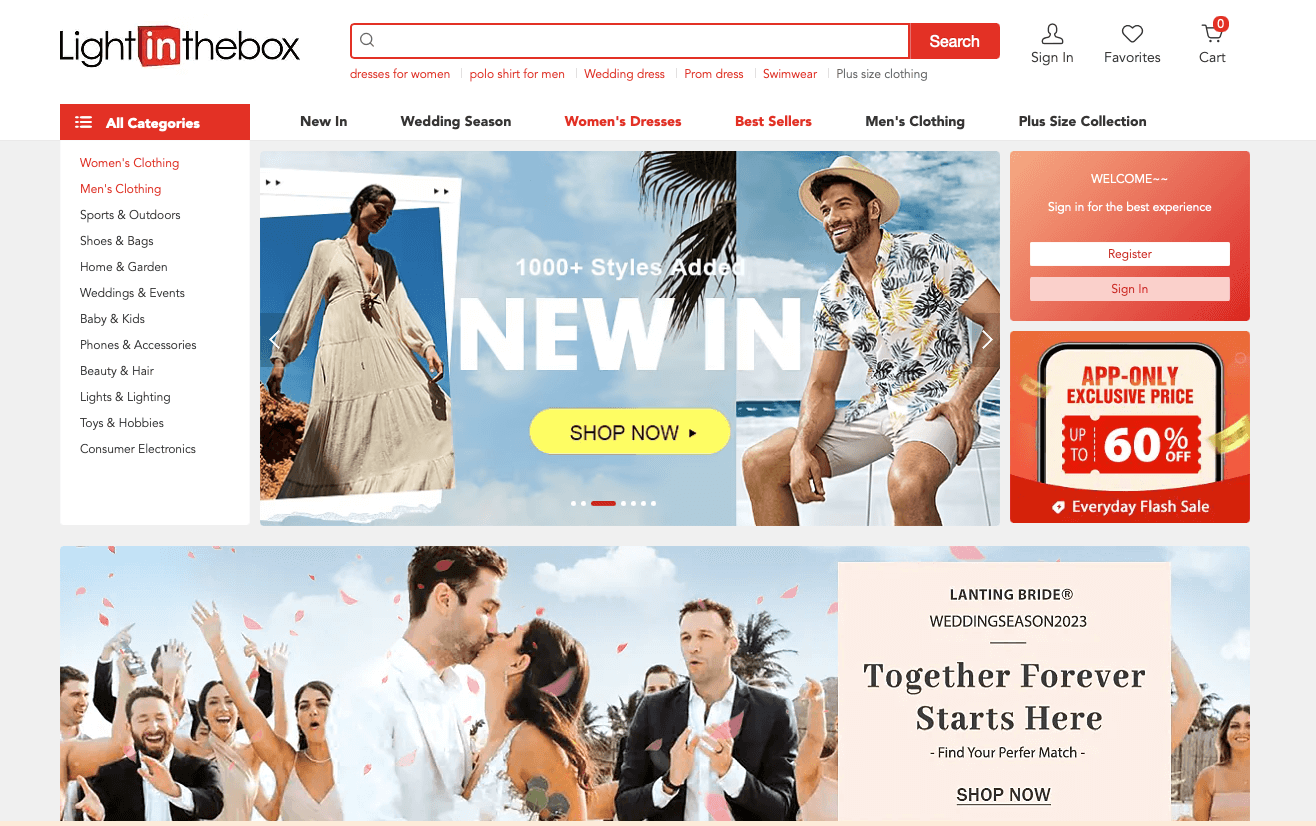 Selling a variety of on-trend clothing, electronics and lifestyle products since 2007, LightInTheBox delivers to over 200 countries.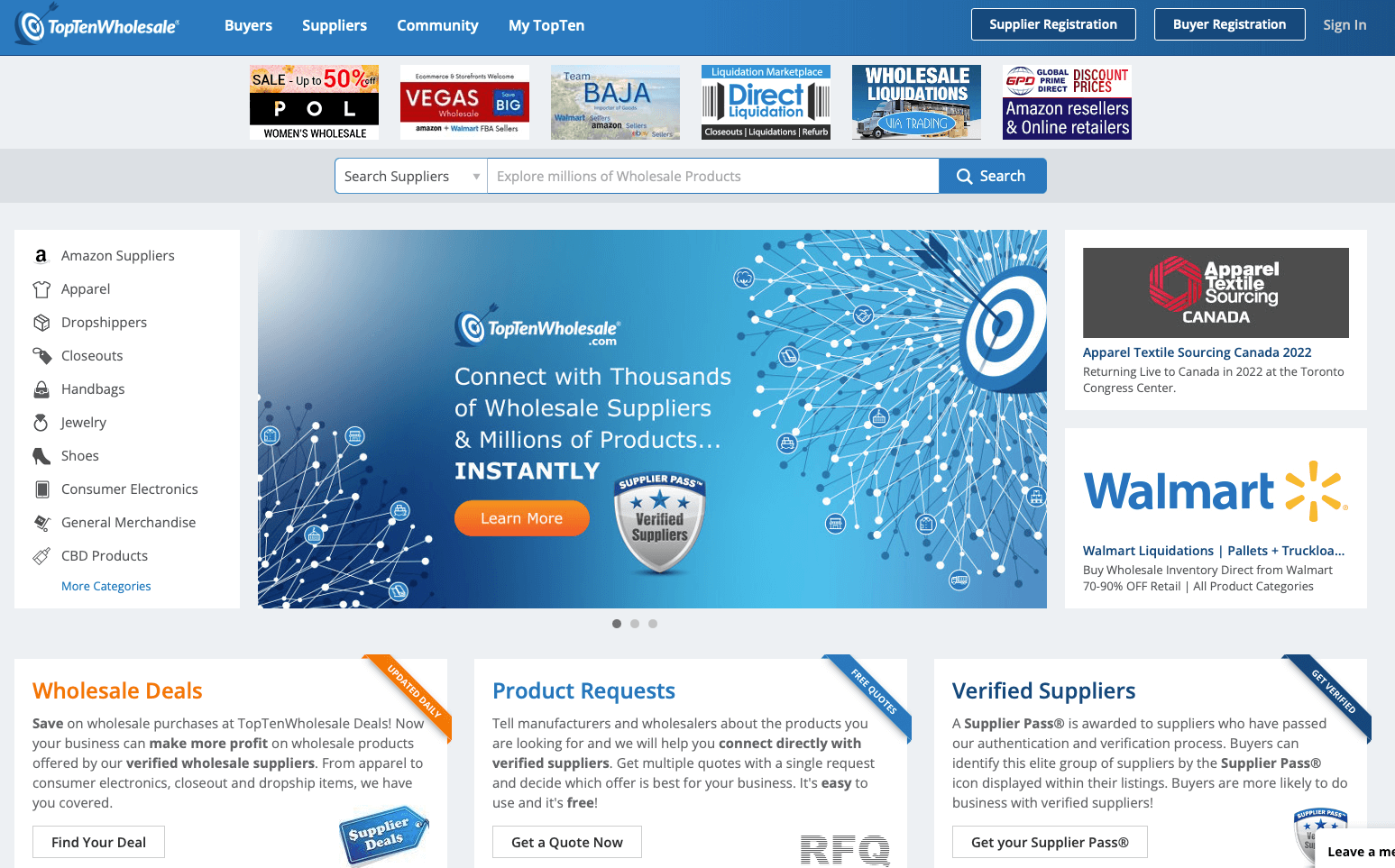 Selling a wide range of products, this website features lots of suppliers from the US and has a section specifically for dropshippers.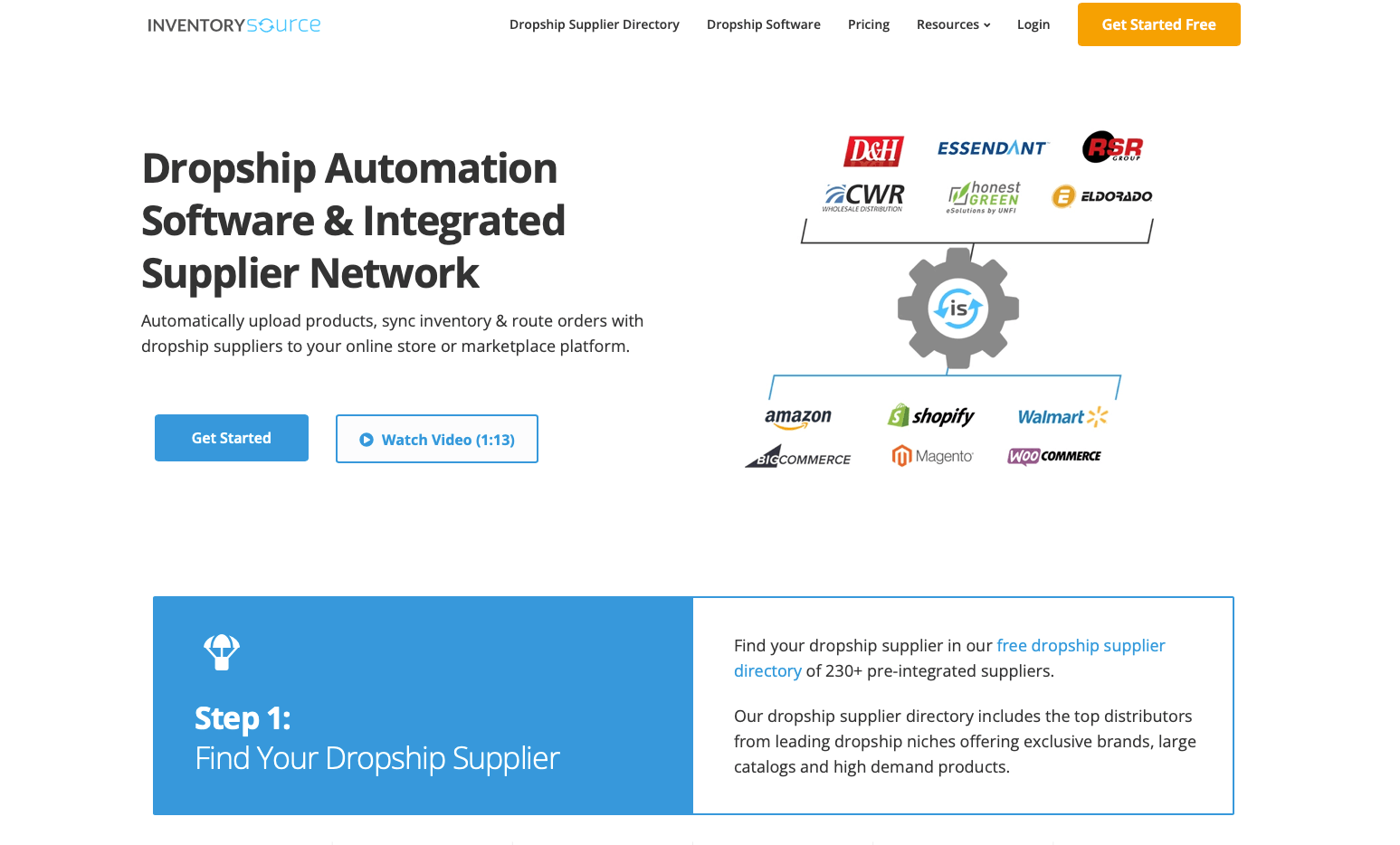 Based in Florida, Inventory Source requires signing up to its free directory plan to view its dropshipping suppliers. With over 100 suppliers listed, you should find one to fit your business.
How to Spot Fake Wholesale Dropshipping Suppliers
As we mentioned, some retailers disguise themselves as wholesale dropshipping suppliers but don't offer the wholesale prices. Here are some red flags for spotting these guys.
1. They sell to the general public
Real wholesale suppliers rarely sell their products directly to the public. In fact, they usually have an application process which ensures they're working with legitimate businesses.
2. They charge monthly fees
While supplier directories may charge ongoing fees, your suppliers shouldn't. This is a tell-tale sign that you're not dealing with a true wholesale supplier.
3. They don't charge pre-order fees
To provide dropshipping, most suppliers charge a pre-order fee of a few dollars. This covers the cost of picking and packing products individually, rather than in bulk.
4. They don't have minimum order sizes
Minimum order sizes are also common when working with wholesale suppliers. For example, they may charge a minimum of 100 units or $100 upfront and then fill the orders as they come in. Make sure to discuss this with potential suppliers.
5. An address isn't displayed
This can set alarm bells ringing when looking at any business website and it's no different for suppliers.
6. A lack of industry knowledge
Whether they are running a scam or simply don't know about your niche, suppliers lacking expertise should be avoided.
If you can't decide whether or not a supplier is trustworthy, these extra checks could help:
Check to see if they are in a reliable supplier directory
Search the Better Business Bureau's website, which tracks scams and complaints
Ask product manufacturers if they work with this supplier
Google the supplier's name or address, along with phrases like 'fraud' or 'scam'
Contacting Dropshipping Suppliers
Once you have a shortlist, it's time to put your potential dropshipping suppliers to the test. But you need to be prepared to impress them too.
What to check before you make contact
Gauge if they offer a reliable service by checking reviews and order quantities.
Look at shipping times, return policies and raw materials to see if they suit your audience's needs.
Order some products to see packaging, delivery times and product quality for yourself.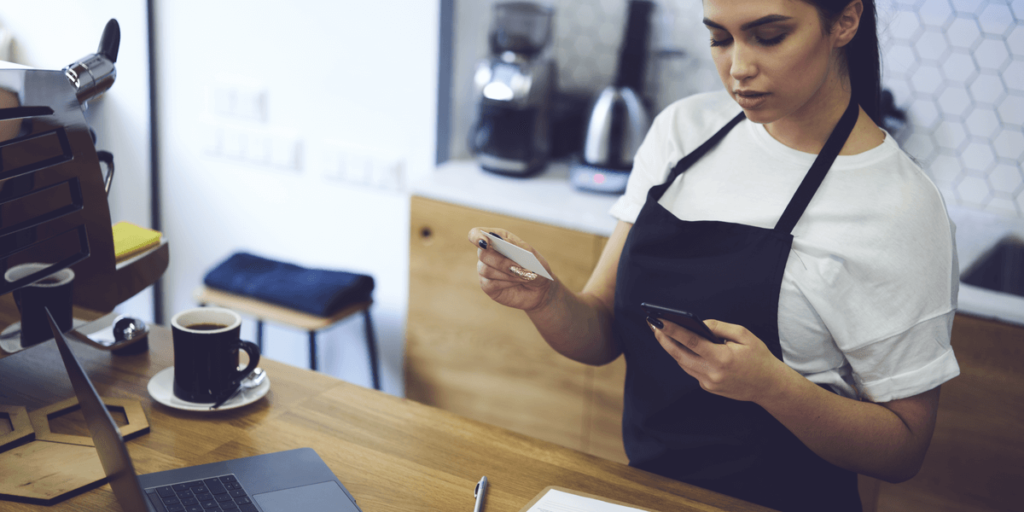 What to prepare before you make contact
Before contacting potential suppliers, you'll want to do two things:
Prepare information about your business
Prepare questions for the supplier
Suppliers will want to verify your business is real so have details of your company's registration handy. Then, you can ask them about products, fees, payment terms, warranties, warehouse locations, support and the technology they use.
5 key questions you should ask when contacting a Dropshipping supplier
1. What products do you specialize in dropshipping?
It's important to know which products the supplier specializes in so you can determine whether they align with your business niche and customer preferences.
2. What is your pricing structure and minimum order quantities?
You need to understand the supplier's pricing structure, including any minimum order quantities required. This helps you to determine your profit margins and the feasibility of your business model.
3. What are your shipping times and costs?
You need to know the expected shipping times and costs associated with the supplier's products. This information is essential for setting realistic delivery expectations with your customers.
4. What is your return policy?
Make sure to ask about the supplier's return policy, including who is responsible for return shipping costs, and how returns and refunds are handled. Knowing the supplier's return policy can help you to manage customer expectations and prevent any unpleasant surprises.
5. What kind of support do you offer?
It's important to understand what kind of support the supplier offers, including customer service, technical support, and any training or educational resources available. Good communication with the supplier is critical to the success of your dropshipping business.
You want to show you mean business. This way they'll be more likely to work with you and, perhaps, even accommodate special requests – like custom labelling.
How to make contact
First, send a DM to test responsiveness – a quick reaction is reassuring. Next, pick up the phone. Speaking to a representative will give you a feel for the supplier's business style and service. If things are going smoothly, request referrals from some current customers.
Payment options for wholesale dropshipping suppliers
A payment method which suits you will ensure a smooth service for customers. These are the most common options available:
Credit card: Widely accepted and very convenient, suppliers can simply charge your card as orders come in. Depending on the provider, you can also rack up rewards.
PayPal: Used by many suppliers, this is another convenient option, but you'll want to calculate the charges before making a decision.
Check or bank transfer: These traditional payment options give you some time to pay, for example, a 'net 20' arrangement means you'll have 20 days. But, credit references are usually required.
Repricer.com can optimize your prices on Amazon, eBay, Walmart and more. Interested in learning more? Get started with our free 14-day trial now.
See what our customers have to say!