There's nothing more frustrating for an Amazon seller than having a product that's not selling. If you're putting hours of your time into your business, you want all that hard work to pay off.
But it's often not down to a lack of effort on your part. Instead, there are several potential reasons why Amazon sellers might suffer a lack of sales.
Here, you'll find the main reasons why your product isn't selling and tips on what you can do about it.
TL;DR
There are several reasons why your Amazon product might not be selling.
These include getting your pricing strategy wrong, not optimizing with relevant keywords, using images that are not appealing, and more.
Take a close look at the different factors and find out what's not working for your business.
Make the necessary changes so you can start selling more on Amazon and give your profits a boost.
Amazon Product Not Selling: 7 Causes & Solutions
So, why isn't your amazon product selling – and how can you fix it?
Your Pricing Strategy Is Wrong
One of the main reasons your Amazon products are not selling is that you've got your pricing strategy wrong.
What does this mean?
In short, you're selling the product for a price that's too high compared to the competition.
Shoppers on Amazon will always check the prices of products before buying. If they find a similar or identical product for a lower price, you can bet that they'll choose that over yours.
What to do about it:
Start by developing a repricing strategy that incorporates automatic repricing software like Repricer. This will give you a huge heads-up on the competition.
Automatic repricing software constantly compares the price of your product to your competitors. You can set up rules for your repricer so that when it sees that a competitor has lowered their price, it reacts almost immediately.
Suddenly, your competitor doesn't have the upper hand. You can also set a minimum price so you don't go below this, ensuring you remain profitable.
You can do this yourself manually if you prefer. However, product listings are changed all the time on Amazon, and it's incredibly difficult to keep up. It's better to use software to do the hard work for you.
Even better, this will help you win the Buy Box. Price is one of the factors used in the Buy Box algorithm, so you can get more visibility and make more sales.
Experiment with a repricing tool and develop a repricing strategy to see if this makes an impact on your sales.
Your Keywords Are Not Relevant Enough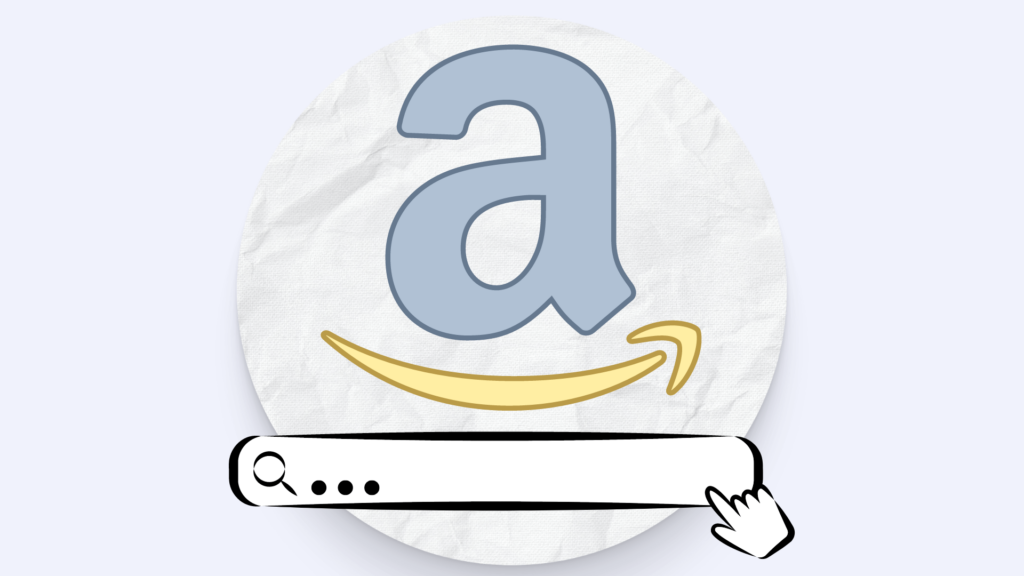 If you're not optimizing your Amazon listing for relevant keywords, you're almost certainly going to miss out on consistent sales.
Keywords are what people use to find what they're looking for on Amazon, just as they do in search engines like Google or Bing.
They type in a keyword phrase, which is usually something that best describes the product they're looking for. Amazon then uses its algorithm to determine which are the most relevant listings, and you hope that your product is included near the top of the list.
There are many potential reasons why you might be missing out on traffic, but inadequate keyword optimization is a big one.
You can't simply decide for yourself which keywords shoppers are likely to be using and then use those in your listing. You need to use data.
What to do about it:
This is where keyword research tools are so essential. There are several specialist tools you can use, most of which you'll need to pay for. However, they will save you a huge amount of time, so they're worth the cost.
These tools all work slightly differently, but the general idea is that they find out which keywords other listings are using to appear high up on the search results page. That means keywords with a high search volume that shoppers are typing in the search bar more often.
Keyword research is a big topic, and there are many ways to go about it. But in general, you want to come up with a list of important keywords to use in your listing. Then you want to optimize your listing by using the keywords appropriately.
That means using long titles with smart use of keywords but avoiding keyword stuffing, which is not effective. You need to incorporate them into your listing while making it appealing to shoppers.
Use the most important keywords in strategic places, like the title and bullet points. Product descriptions should also be keyword optimized.
It takes a bit of practice, but the results can be worth it and have a big impact on your sales.
Make sure you use keywords with the highest volume, and that they're also relevant, both of which are important factors if you want to get sales.
Your Images Aren't Appealing Enough
Amazon shoppers like to see images. Everyone is familiar with buying products online these days, but this is one area where shopping in person wins.
In a store, you can pick up the product, feel it, and check it out to decide whether you want to buy it.
You can't do that on Amazon, but you should aim to do the next best thing.
If people land on your listing and find unprofessional photos or blurry photos that don't provide them with the information they want, you can be sure you'll miss out on sales.
What to do about it:
There are several things you can do about this to make your products look more appealing and give shoppers more confidence.
Take clear, professional photos against a white background. Don't try to save money by taking them with your mobile phone. Unless you really know what you're doing, use a professional photographer. If there's one area where you want to spend some money hiring a pro, this is it.
Use 360-degree images so shoppers can move the item around and see it from different angles. This is as close as you can get to allowing them to pick it up.
Show a mix of images. They should mainly be of the product but show some action photos depicting someone using your product and how it should be used. Lifestyle photos can help shoppers to imagine themselves using the product in the same way.
Use images that show dimensions. Shoppers will often be angry if they receive a product that's much smaller or larger than they thought.
Even if you provide customers with the measurements, you can further help them out by showing the product in proportion to something else. It could be a measurement or an object like a hand, but it should be something that instantly shows them how large or small it is.
Most importantly, use as many images as you can, and don't let any go to waste.
You might also want to test different images. Use a specific primary image for a few weeks and then change it around and see if this has any impact on your sales.
You Don't Have Enough Positive Reviews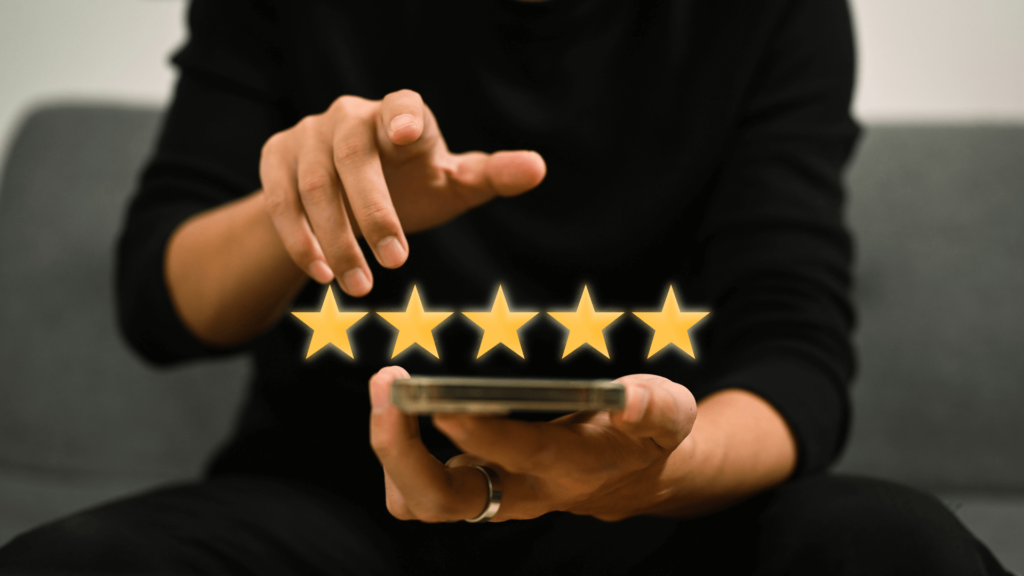 When people shop on Amazon, one of the first things they check after they have found a product that interests them is the reviews.
Reviews are incredibly important for eCommerce businesses. Customers can't pick up the products and examine them before buying them, so it's even more important for them to know what other customers feel about them.
Reviews are an important form of social proof. Social proof refers to what other people think about a product as opposed to what the seller thinks about it.
You can say all the great things you want about your product, but shoppers are smart. You're hardly going to tell them not to buy it. As such, they want another opinion.
On Amazon, that means reviews.
You could have a great product that you genuinely believe in. You may have a competitive price. But without positive reviews, Amazon shoppers are going to be less convinced, and this could have a big impact on your sales.
Fewer reviews can also hurt your visibility by affecting your organic ranking in search. Reviews are a factor that the algorithm considers, and products that don't have many reviews or have too many negative reviews may rank lower.
What to do about it:
You may be selling a new product that hasn't got many reviews. Or perhaps you've been selling products for a while, but you've not taken reviews seriously.
If your sales are lower than they should be, it's time to do something about it.
Start by using the 'Request a Review' button, which you'll find in Seller Central. You can use it to manually request reviews for every order after four days.
Yes, it takes time, but giving customers a quick prompt is one of the best ways to encourage them to leave reviews. Many people will be happy to leave a review, but they simply forget about it.
Our sister product, Feedback Express can help you target and build more positive reviews from your customers, which in turn, promotes your credibility as a trustworthy seller.
You might want to explore Amazon's Vine Program too. If you have fewer than 30 reviews, you can use this to send reviewers free products. They then test them and review them, which can be a great way to get those first reviews in.
You're Not Doing Enough Marketing
Another potential problem if you're not getting enough sales is that you're not marketing your products enough.
It's not enough to list a product on Amazon, sit back, and wait for the sales to roll in. You may get lucky, but most sellers need to market their products.
Marketing is all about increasing visibility. People may simply not know about your products, so you need to spread the word.
Many sellers cut their marketing budget when things are difficult. But you should be doing the opposite. Put more time into marketing and increase your budget to generate more buzz.
What to do about it:
There are many options when it comes to marketing your Amazon products. You could use social media, for example.
Set up a social media channel, get followers, and tell them about your new products and special deals.
Or set up an email newsletter and get people to sign up for it via your website. Tell them about all your latest offers and promotions on your Amazon products.
These are options, but they can take time to see results. This is something you should be doing on a regular basis.
If you want to see quick results from your marketing, you might want to set up an Amazon advertising campaign.
There are several types of Amazon PPC campaigns available for sellers. If you want to increase sales of a specific product, you should start with Sponsored Products.
This is open to all sellers. You create PPC adverts that appear in the search results and in other listings. When shoppers click on one of your ads, they're taken to your Amazon product detail page, where you'll hopefully convert them into buyers.
Amazon advertising is a big topic, and there's a lot to learn about it. But getting set up is actually quick and easy. You can set up automatic-targeting ads where Amazon will choose the keywords for you, and you simply let it run and hopefully generate some traffic and sales.
You can then use the data you gather in the first few weeks to run a manual campaign where you bid on specific keywords, optimizing your results.
Try it out yourself. Set a low budget of $5 to $10 per day to get started, and you could start making extra sales on the very first day.
The Delivery Time Is Too Long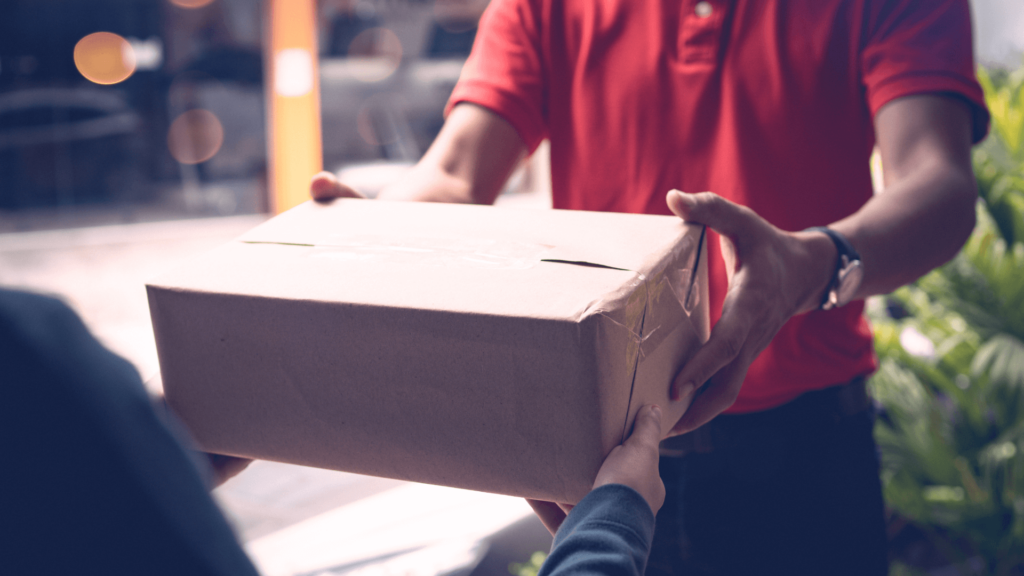 When people shop on Amazon, they want to get their product delivered as soon as possible. No one wants to wait around, and when you're not buying things in a store, there's always an additional wait involved.
But that should ideally be as short as possible.
Let's say you have a product that's getting lots of traffic but few sales. Perhaps you're already advertising it. People are landing on the product listing and reading the information but not converting.
It could be because they see how long the delivery time takes, and they go in search of a similar product with a shorter delivery time.
What to do about it:
The easiest thing to do about your shipping is to join the Fulfillment by Amazon (FBA) program. With this, you can take advantage of Amazon's own logistics network and fast and efficient shipping.
Some shoppers may only want to buy products they know are fulfilled by Amazon.
An alternative is to join the Amazon Seller Fulfilled Prime (SFP) program. With this, you use your own inventory management system, but you have to stick to the delivery time of two days.
Make an effort to speed up your shipping time, and you should see a difference in your sales.
There's Not Enough Demand in Your Niche
Finally, there's one problem that may be affecting your sales: your market niche may simply not have enough demand.
In this case, even if you've followed all the steps above, you're using the right keywords, have an optimized listing, you're advertising your product to get more visibility, your shipping time is a couple of days, and more, you still may not get the sales you were expecting.
Even though you might not be doing anything wrong, you still need to make some changes.
What to do about it:
It could be time to reevaluate your strategy. If there's not enough demand, there's not a lot you can do about it. Perhaps there was when you first started out, but now there isn't.
Check the competition. Are other sellers making more sales for similar products? If not, they're probably facing the same problem too.
In this case, you might want to liquidate your stock and get as much money as you can, then you can start investing in a completely new product.
With the Amazon Liquidations program, you can get your inventory liquidated via a wholesale liquidator. So you can recover some of your costs and avoid having to pay storage fees.
Make sure you take demand into consideration with your next product. You know how to do everything else right, so now you just need a product that's in demand.
Try to differentiate it from the competing products. If you're competing against sellers with a better history, make it stand out. You might want to bundle products together to do this. Add value and give shoppers more reasons to choose your products.
Conclusion
Selling on Amazon can be tough. It can be demoralizing when you fail to make the sales you were hoping for.
Use this guide to go through the different areas and determine the possible reasons for your lack of sales.
Is your listing properly optimized? Are you targeting the right keywords? Have you got enough reviews? Do you offer fast shipping?
Getting more sales can be a challenge but don't just sit back and hope that things will improve. Take action, work out what's going wrong, and do something about it.