In 2023, eCommerce sales are forecasted at 10.4% bringing worldwide eCommerce sales to $6.3 trillion. By 2024, worldwide sales growth is expected to increase by another 9.6%.
With this in mind, online marketplaces such as Amazon present fertile ground for entrepreneurs and retailers looking for growth. For those who want to get in on the action, the quickest and easiest way is Amazon dropshipping.
So why Amazon? Well, because Amazon accounts for over half of all online sales and around two-thirds of US households subscribe to Amazon Prime. By listing products here, you have an enormous potential customer base at your fingertips.
Although Amazon dropshipping is becoming increasingly competitive, with some hard work and good preparation, it's possible to start making sales in just a couple of weeks.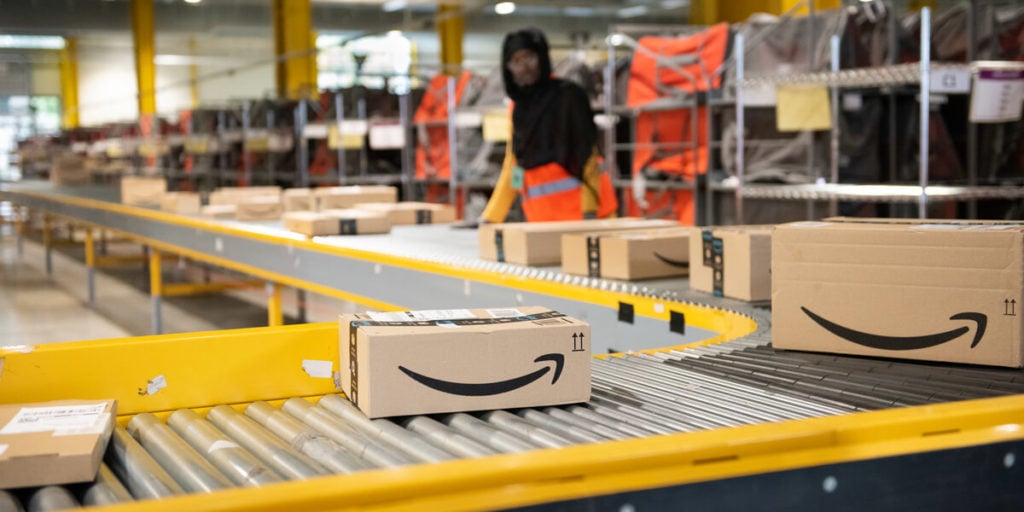 What does dropshipping mean?
Dropshipping is an ecommerce fulfillment method which involves direct delivery of an order to the customer from the manufacturer or wholesaler.
In other words, merchants who dropship simply list and sell their products, then liaise with suppliers. They don't have to handle any stock or shipping. Instead, the supplier takes care of this for them.
This means dropshipping businesses focus on marketing, admin and customer service, rather than complicated logistics. If you can master these three skills, you're likely to make money from dropshipping.
Besides requiring fewer skills, dropshipping also demands less risk and less start-up investment than a traditional retail business. Sellers don't have to invest in any stock to start making sales.
Dropshipping in numbers: How big is it?
Around 23% of online sales are fulfilled with dropshipping, according to Forrester Research. This accounts for about $85 billion of sales worldwide.
Another study suggests that manufacturers who use the dropshipping method are 18% more profitable than those who continue to rely on traditional retail models.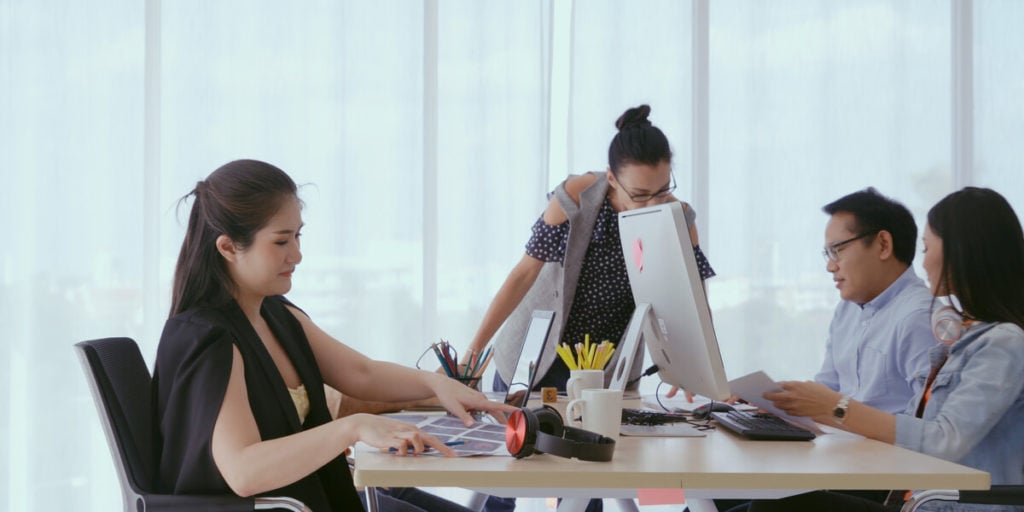 With more manufacturers and merchants increasingly turning to dropshipping, the industry is booming and is expected to match the total ecommerce growth rate over the coming years. For sellers just getting started, this means it's highly likely to become easier to source quality dropshipping suppliers for years to come.
What about Amazon dropshipping?
Amazon is a well-favoured haven for dropshippers. In the last quarter of 2019, a huge 53% of items purchased on Amazon were sold by third-party sellers and many of these used dropshipping to fulfill their orders.
Amazon accounts for just under half of all ecommerce sales, so it's a massive market and dropshipping is a great way to get a chunk of it!
How do I start Amazon dropshipping
Once you choose some dropshipping products and link up with a supplier through websites like Alibaba or AliExpress, you can start listing products on Amazon.
Setting up an account is simple. However, if you plan to sell products like clothes, jewellery or beauty products, you'll need to await Amazon's approval.
So, how do I start Amazon dropshipping? It's easy. You just create listings and sell products on the platform as normal. If the product you want to sell is already listed on Amazon, you can click "Sell yours here". Then all you have to do is set the price, fill out the shipping details and you're good to go.
As you will be selling generic products that can also be sold by a number of other merchants, winning the Amazon Buy Box is crucial. To give your products the best chances of getting in the Buy Box at the best price possible, you'll need to use Amazon repricing software.
If your product is new to Amazon, you'll have to create a product details page from scratch. The trickiest part of this is getting the images right, as Amazon has some strict requirements.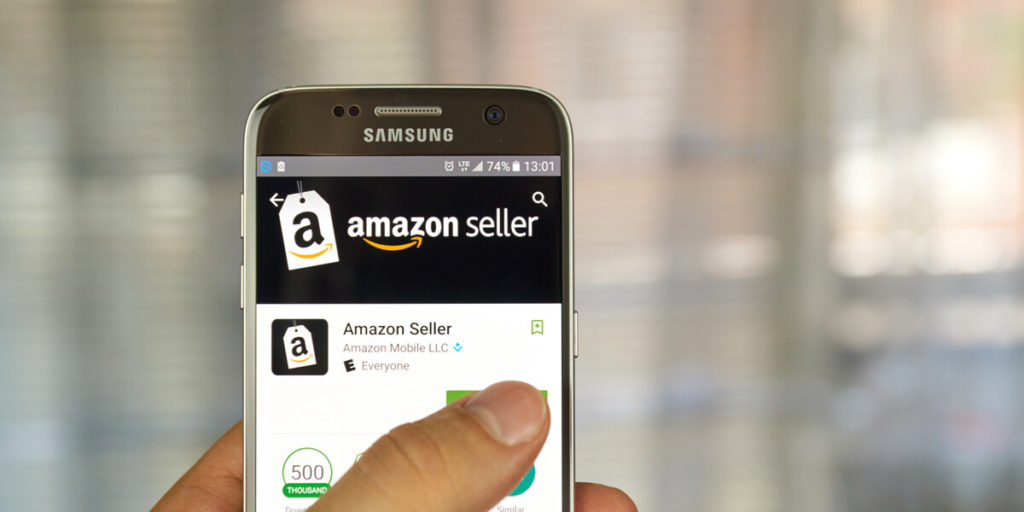 Requirements for Amazon dropshipping
Amazon is fine with dropshipping, as long as sellers meet the requirements set out in its dropshipping policy. Breaking this policy can result in your selling privileges being revoked. These state that:
Your details must be on all packaging, slips, invoices and information shipped
Any information identifying a third-party dropshipper must be removed before shipping
You must accept and process customer returns yourself
You can't use other online retailers to fulfill your orders
Seller agreements and policies still need to be complied with
Once you make a sale, you pay your supplier the wholesale cost of the product, along with any shipping or handling fees that they charge. Then you keep the profit.
Everything else is taken care of by the supplier, so you can focus on making another sale.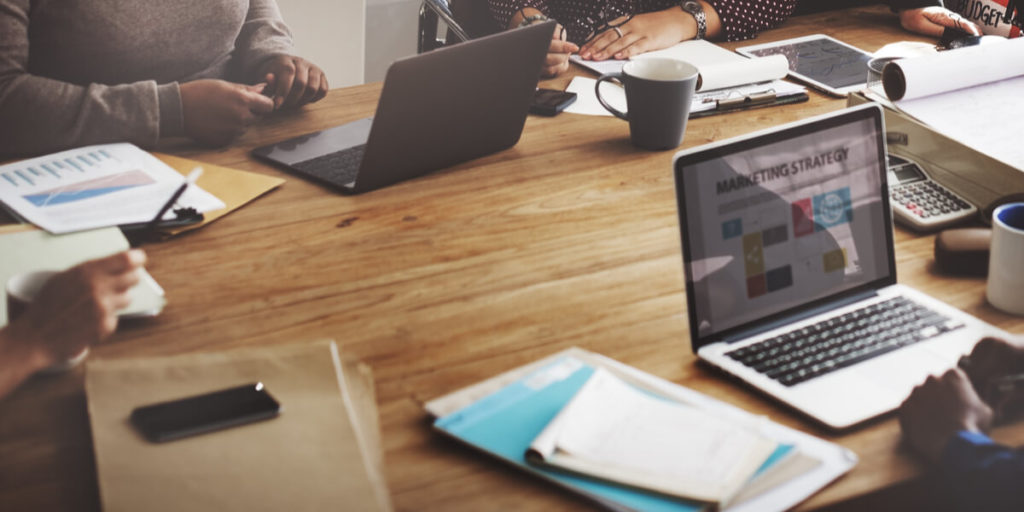 Dropshipping on Amazon with FBA
There is another way to dropship on Amazon. Using its FBA service – 'Fulfilled by Amazon' – you can send orders to your customers without having to deal with picking, packing or shipping them yourself. Amazon will also take care of customer service and returns for you too.
To make the process even simpler, there's Amazon dropshipping software out there with specific FBA management tools.
To become an FBA merchant on Amazon, you need to ship stock in bulk to one of Amazon's fulfillment centers. Unlike with other forms of dropshipping, this means you have to invest in merchandise and pay for it up-front.
Dropshipping with FBA on Amazon does have a number of benefits:
FBA fulfillment brings trust and high performance to your brand as Amazon rarely messes up orders
Your products have a better chance of winning the Buy Box
You don't have to worry about customer service
Your products will qualify for Amazon Prime's 2-day shipping
With the exception of those selling alcohol or tires, FBA is open to all merchants on Amazon. It's straightforward to start dropshipping using FBA on Amazon, all you have to do is create a new FBA seller account or upgrade your existing Seller Central Account.
If you're wondering whether or not this is for you, we have a handy online FBA calculator which will help you estimate how much you could earn by moving to its FBA service.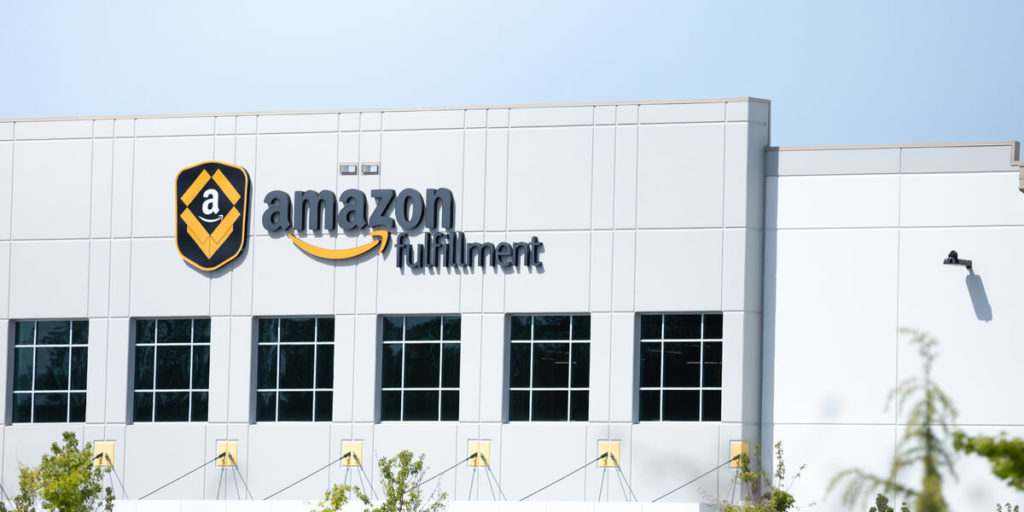 The disadvantages of Amazon Dropshipping using FBA
Dropshipping using FBA on Amazon comes with some downsides too. You have to pay fulfillment charges and monthly storage fees.
Amazon has some very strict and specific packaging rules for any inventory sent to its warehouses too. However, if you dropship with a third party supplier, there is no guarantee they will fulfill Amazon's packaging requirements either. And any slip-ups could lead to your seller account being suspended.
Amazon dropshipping vs other platforms
With 300 million active users and $88,000 spent every minute, there is no doubt that Amazon is a global ecommerce giant. But it isn't the only platform you can use to build a successful dropshipping business. In fact, it's probably best to use a selection of channels.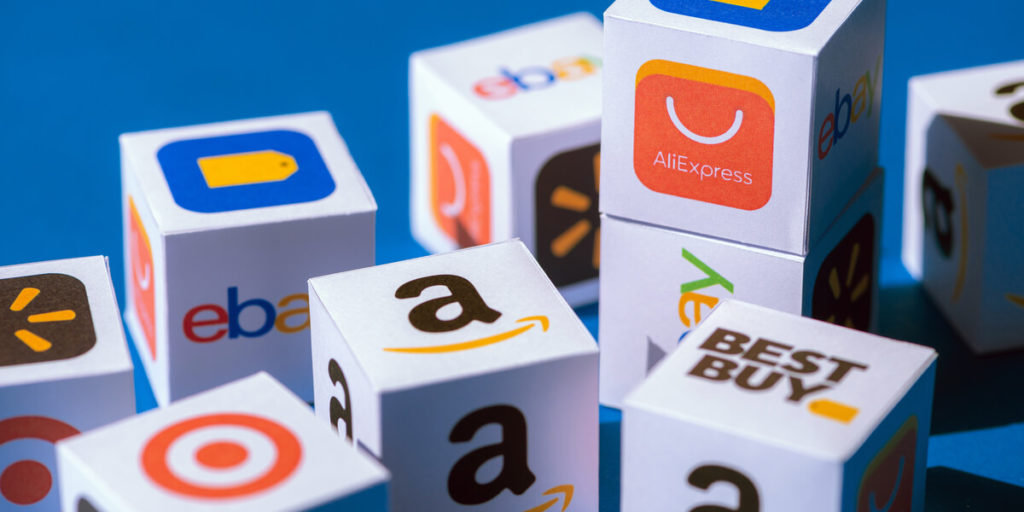 Dropshipping: eBay vs Amazon
Though it's not as big as Amazon, eBay has a significant pool of customers and allows dropshipping. However, it also charges a listing fee for each product you post.
On Amazon you can list as many products as you want and then delete any that don't sell without being out of pocket. On eBay, this approach would cost you. So trialling and testing products is better on Amazon. But you can add your proven top-sellers to eBay to maximize profits.
Setting up your own platform
While launching your own store is a lot more work, it is free from third-party fees and strict requirements. It also offers full control of your brand, your website and your stock. Plus, if you use Shopify, you can link it directly with your Amazon account.
Amazon dropshipping is a great place to start, but each platform has its own strengths. Consider using Amazon alongside other marketplaces and platforms to take full advantage of the growing ecommerce industry.
Win the Amazon Buy Box and sell more. Sign up for a 14-day trial today. No credit card needed.