Using Amazon FBA (Fulfillment by Amazon) has its perks and if you're thinking of becoming an FBA seller, one of the things you need to know is creating a shipping plan. While Amazon will handle the shipment of your products to your customers, you are still responsible for sending your products to Amazon Fulfillment Centers (FC).
Amazon has requirements and policies on how sellers ship their products to their warehouses, one of which is creating a shipping plan. If you're looking for information on what it is and how to create one, then you've come to the right place.
Why is a Shipping Plan Necessary?
An Amazon shipping plan is their proposed plan to split the inventory of FBA sellers between Amazon FCs. A shipping plan contains the following information:
The products you will send to Amazon
The quantity of each item
The shipping method
The details of your carrier, box dimension, weight, and date.
It is necessary to create a shipping plan to inform the FCs of the items they are about to receive from you and where they will be coming from. You can create a shipping plan through your Seller Central. It is important to follow Amazon's guidelines on creating a shipping plan and properly packing your products to avoid any issues.
How to Create A Shipping Plan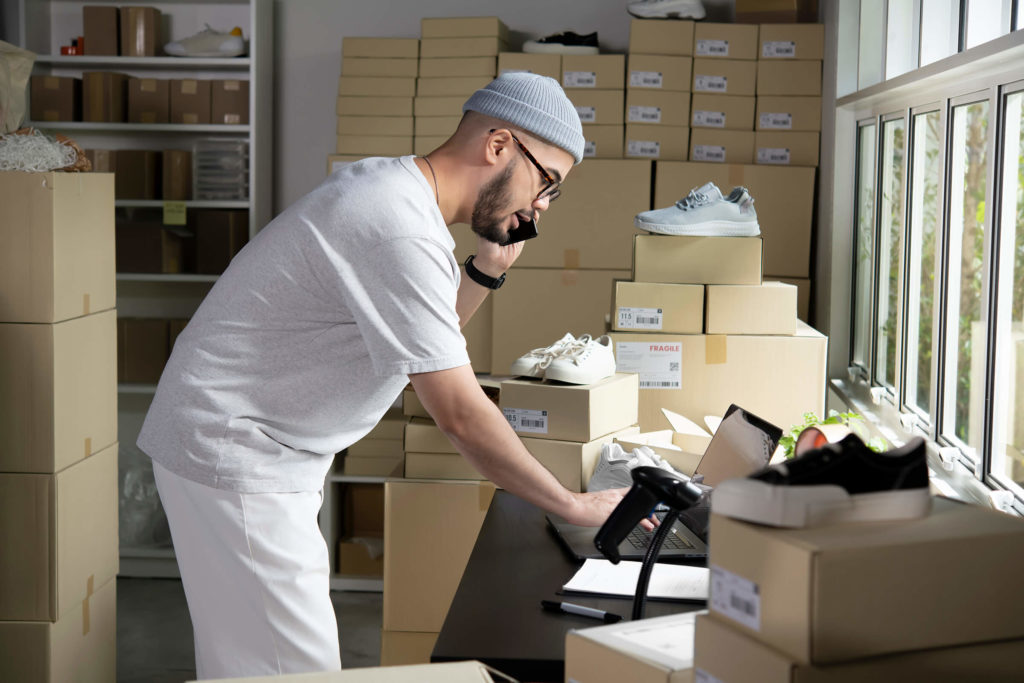 Here's a step-by-step guide on how to create a shipping plan using the new interface on Amazon.
Login to your Seller Central then go to Inventory.
Click on Manage FBA Shipment then click on Send to Amazon.
You will then see all the products that are currently in your account catalog.
Click on all the products you want to ship. Then define the carton size dimensions and weight number of units, then click on Ready to Pack. You can also add more items to this.
Click on Pack Individual Units. It will ask you about Packaging Information. There are two options, Everything Will Fit Into One Box, and Multiple Boxes will be Needed. Most private label sellers ship only one item in a box. But for wholesalers, they tend to mix the items to save on the shipping cost. Let's pretend it will fit in one box, so select Everything will fit into one box, then click on Confirm.
After clicking Confirm, you will be asked to provide the necessary details, such as box dimension and weight, then click Confirm Packing Information.
Wait for Amazon to validate the information, then it may ask you about the ship date, simply provide the date needed.
Next, you will be asked for Shipping Mode, like if it's a small parcel delivery or a less than truckload.
After that, you need to choose the shipping carrier. You can choose your carrier from the drop-down menu. Once you choose a shipping carrier and if it's an Amazon-partnered carrier, it will show you the price. If you choose Other and ship the products yourself, there won't be any charges.
After choosing the shipping carrier, click on Accept Charges and Confirm shipping.
Then it will allow you to print the labels. If the package is shipping from China, the labels will be sent to the freight forwarder and they will stick them on the carton itself.
For the shipping name, you can edit it. I usually use the product name and the number of units and the method of shipping so it is easier to understand and manage.
On the shipping queue, you need to update the tracking number once it is available.
After you print it, it will be marked as shipped, then you will see the next steps you need to do under What's Next. One of the instructions will be to go to Track Shipment, click on that and provide the tracking number, then click on Save.
Make sure to read and follow the Amazon FBA packaging requirements to prevent delays and issues.
Things to Remember When Creating a Shipping Plan
Here are some important reminders when creating an Amazon shipping plan.
You can only search inventory that was previously set to FBA under Search My Inventory.
If you are sending similar products in the future, it is possible to duplicate a plan you created previously and make changes.
Once a shipment is approved, it can no longer be deleted.
Any FBM listings you may have in the past will all become inactive when your shipment is approved.
You can only cancel small parcel deliveries within 24 hours.
For Less than Truckload (LTL) and Full Truckload deliveries, it can only be canceled within an hour upon submitting the shipment request.
Advantages of FBA Shipping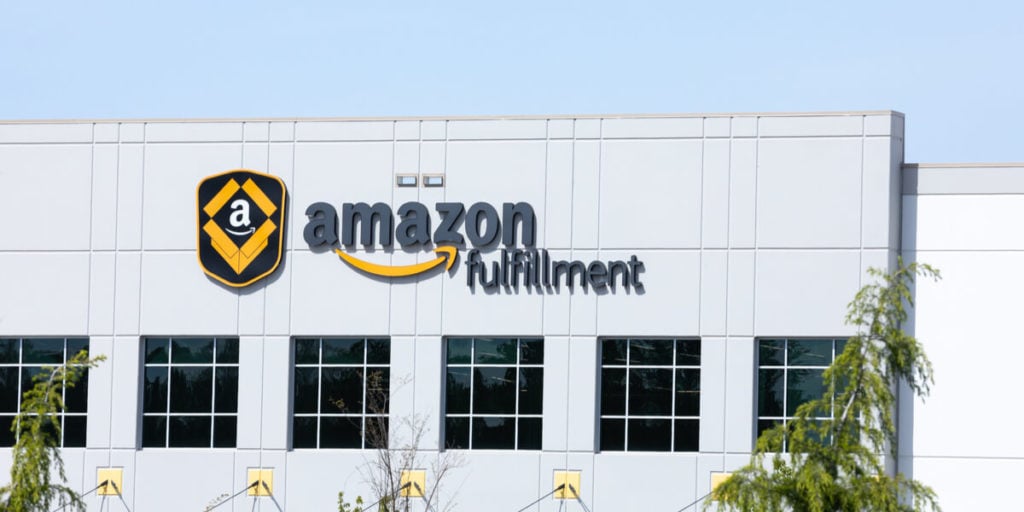 Here are some of the benefits of using FBA for your Amazon business.
Prime Shipping
Amazon has better control over the shipping speed and time for FBA items. Because of this, most Prime customers will also favor an FBA item. When selling products through FBA shipping, Amazon will rank your products above your competitors, which are FBM items.
Big Savings on Carriers
When using FBA, you can take advantage of using Amazon's partnered carriers. When shipping pallets and boxes using their partnered carriers or even Amazon carriers, you can get big savings on small parcel shipping and freight.
Save Time
When using FBA, Amazon will do most of the work for you, especially on the logistics part. So, instead of packing and sending the orders to your customers by yourself, Amazon will do it for you. This allows you to save time and deal with other important facets of your Amazon business, such as sourcing for products, creating your listings, managing your ads, and more. This also means that you can start getting sales in a short period of time.
Convenience
The biggest benefit of using Amazon FBA is the convenience it can give you when managing your Amazon business. Amazon will do almost everything for you. From stocking your inventory, processing orders, packing and shipping your orders, and also customer service.
More Storage Space
As an FBA seller, you don't have to worry about storage space anymore since Amazon will handle this for you. All you have to do is send your inventory to Amazon, and they will keep your products for safekeeping. You don't need to rent a warehouse or convert one of your rooms at home to store your products.
Also, it would be easier for you to manage your inventory using Amazon's inventory management system. You can easily track your inventory and monitor products that are slow-moving.
Customer Management
Customer management can be very time-consuming. Managing their orders, answering customer queries, and managing returns and refunds will all be handled by an Amazon customer service representative.
Customers can contact Amazon any time of the day. They can be easily contacted through chat, phone, and email 24/7. This means that any time your customers need help, an Amazon representative can attend to them right away.
How to Reopen a Shipping Plan After the 90-Day Automatic Closure
In December 2020, Amazon informed sellers of an update that all FBA shipments will close after 90 days. This is to minimize delays in shipment and for them to receive inventory more efficiently. So, if you created the shipment and it has not been received by Amazon after 90 days, Amazon will automatically close it.
One of my own shipments was delayed for more than 90 days, so Amazon automatically closed it. I was afraid that it may cause problems once it arrives at the fulfillment center. If you experience this, here's what you can do to reopen shipping due to the 90-day closure timeline.
From your Amazon Seller Account, go to Help.
Under that, you will see Need More Help, then click on Get Support.
Click on Selling on Amazon and search for your issue.
In the Menu, scroll down and go to Fulfillment by Amazon then select Investigate other FBA Issues. From here you will be given options on the issue you need help with, just choose Select Other FBA Issues.
You will be asked to describe your issue, so since my shipment was delayed, I ask them to reopen it. You can use the sample template below or you can create your own. Click on Continue. "Due to delays, our shipment xxx (input the shipment ID) got closed. Is it possible to get this reopened?"
Next, you will be asked to choose which best describes your issue. Just click on My issue is not listed.
After clicking on that, you will be given a contact method option: E-mail or phone. In this case, we'd like Amazon to call us so, click on Phone and key in your phone number, then click on Call Me Now.
Wait for a few seconds and Amazon will contact you. Once you've been connected with an Amazon agent. Describe your issue, and be friendly and polite as you talk to the agent.
How I Successfully Reopened a Shipment
During the call, the agent will check your shipment and inform you that it has been closed due to the 90-day timeline and they won't be able to reopen it, but the warehouse will still receive your shipment.
Since you'll want to reopen the shipment to prevent any problems, I told them that I have a friend who had the same issue and an agent was able to reopen the shipment. I then ask the agent if they could do it for me too. Again, most of them will apologize and explain that due to Amazon rules, they can no longer reopen it.
If you feel that there's really nothing you can do to convince them, just say thank you and end the call.
Repeat the process until you're able to convince an agent about your issue. It took me around 12 times to have this case reopened. The last agent I talked to had asked me a lot of questions like where the shipment was coming from, what courier I used, and more. I just answered all the questions.
In the end, she said that on her part, she couldn't reopen the case but had noted down everything and that she would transfer me to someone who could possibly help me.
She transferred me to another agent then I explained to her the same issue. She confirmed the shipment ID and asked me to wait for a few minutes and she will try to reopen the shipment.
After a few minutes, she returned and asked me if I could check the shipment. I went to check it on and searched the shipment ID, and I saw that the status was opened again.
Through my persistence, I was able to have it reopened. While it took 12 calls or around two hours to get the shipment reopened, it was still worth it.
Tips on How To Manage Shipments
Here are some tips on managing Amazon shipments to prevent errors and issues along the way.
Make it a habit to check the Inbound Performance Summary. It's a report on your performance with the inbound shipments. It's important to monitor the summary to see if there are any issues. Because if there are, they might prevent you from sending inventory to Amazon.
You can define the carton size, dimensions, weight, and the number of units ahead of time because oftentimes, it will be the same. Doing this will prevent mistakes in the future and will save you a lot of time.
Make sure you send your products to the warehouses that were designated by Amazon for your shipping plan. If you don't ship your products to the locations stated in your approved shipping plan, it may lead to additional processing. It may also lead to delays in receiving your inventory and the availability of your products for sale. Apart from that, it may block you from creating shipping plans for Amazon.
Conclusion
Creating a shipping plan for Amazon is fairly easy, especially with their new interface as I showed you. Be sure to remember the tips I shared above to avoid paying additional fees, delays, and worst, blocking your capability to send inbound shipments to the Amazon warehouses.