Selling on Amazon is a great option for anyone who wants to run an eCommerce business. It's the world's biggest online marketplace, and it's packed with products of every type.
But you can't always just pick a product and start selling it. Sometimes, you'll find that you need approval before you start to sell products in certain categories.
There are various reasons for this, but it's important to know about the restrictions in case you have an idea in mind for a product you want to sell.
You need to make sure you can actually sell it without needing approval first.
This guide looks at what it means to require approval, which categories are best to sell in without approval, how to get approved to sell in certain categories, and more. Read on for all the information you need to get started.
TL;DR
Amazon has gated and ungated categories, and you need to get approval to sell in a gated category.
Some ungated categories have gated subcategories.
Ungated categories are usually more competitive, but there are still thousands of potential products you can sell.
Getting approval from Amazon can be a quick process, or it can be more complicated, depending on the product category.
Don't just focus on whether a category is gated or ungated when choosing a product because there are several other factors that will impact your decision.
What Are Gated Categories?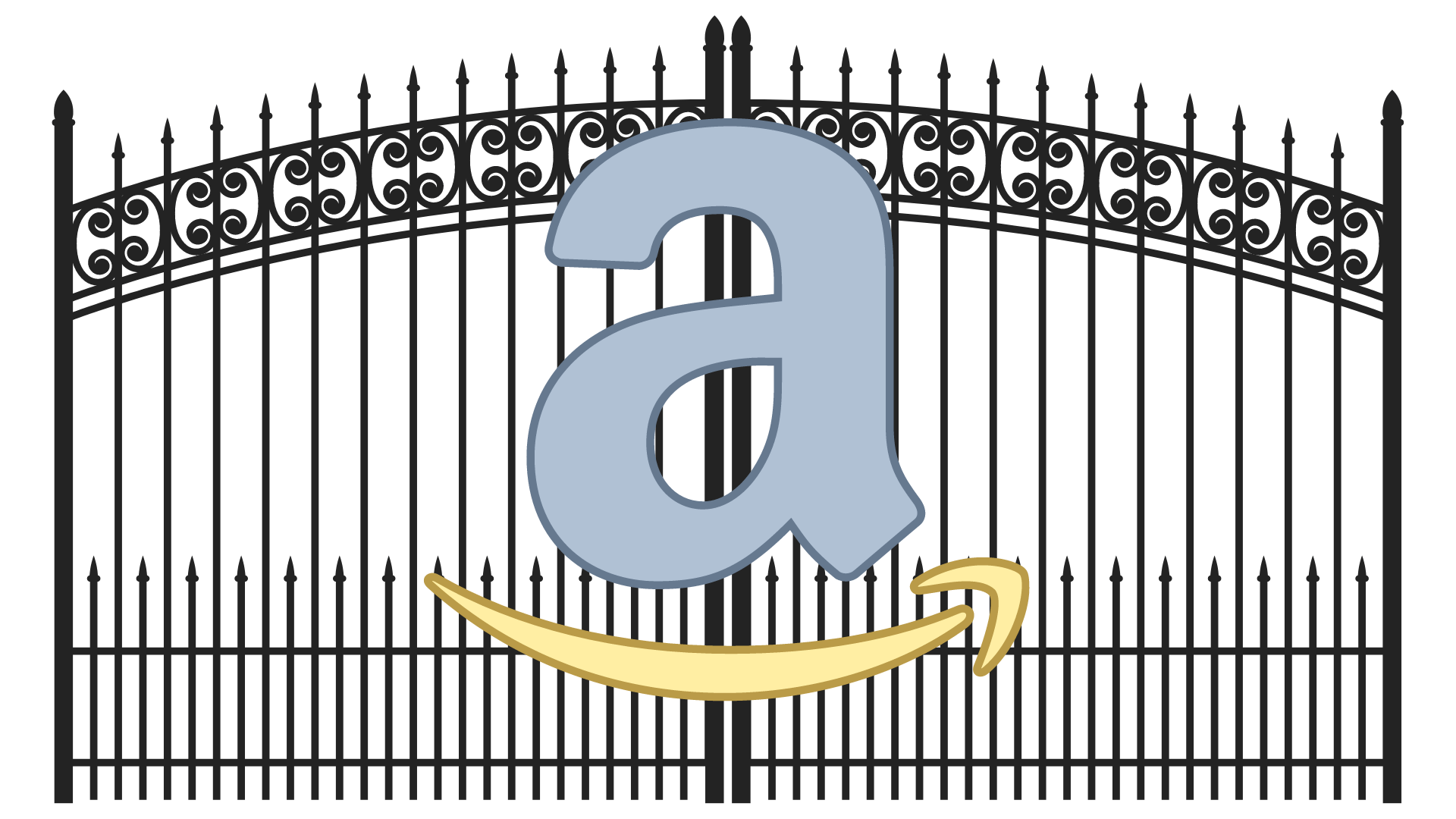 Over the years, eCommerce platforms like Amazon have realized that they need to provide customers with a better shopping experience to keep them coming back. That means a place where they can shop with confidence knowing that the products they bought are safe and genuine.
Since online shopping first came around, the market has become very competitive. Providing a safe and trusted place to shop was essential for marketplaces if they wanted customers to keep coming back.
As a result, major platforms like Amazon became stricter about what people could sell. They started implementing gated categories of products, and Amazon has now been doing this for several years.
Not all product categories are gated, but many are. This means you need approval to sell products on Amazon in these categories.
This is to give customers confidence that they're buying high-quality products that are safe and genuine.
Getting approval to sell in gated categories can involve extra checks, fees, and good selling history in order to sell certain products.
There are also brand gates, which are restricted brands that you need permission to sell, even within an ungated category. You cannot sell these brands without first having approval, and this is not something you can easily get.
It's all about ensuring sellers maintain high standards to give customers peace of mind. That way, people will continue shopping at Amazon without worrying about the quality of the goods they're buying.
Learn more about Repricer:
Why Does Amazon Restrict Some Categories?
Amazon has gated categories in order to protect its customers. If you're a new seller, you could be anyone. Amazon doesn't know who you are or how trustworthy you are, nor does it know the quality of the products you sell.
It doesn't want anyone coming in and selling fake or dangerous products, because that would reflect badly on the company. Instead, it wants its customers to shop with confidence.
Sometimes it's because of the risk of counterfeit products and forgeries. Some categories are simply more likely to feature these, like art and collectibles.
But it's also because some items have more risks involved, like food products. These have additional safety measures that must be considered.
It's not about Amazon trying to make it difficult to sell; it's just trying to protect the customer.
Examples of Gated Categories
Which categories on Amazon are gated? There are currently several categories where you'll need approval, including the following:
Fine Art
Jewelry
Music & DVD
Gift Cards
Collectible Coins
Watches
Postage Stamps
Video, DVD, & Blu-ray
Entertainment Collectibles
Major Appliances
Sports Collectibles
Automotive & Powersports
You can sell products in these categories on Amazon, but you'll need approval from Amazon first.
It's quite a long list, but don't be put off. You have two options:
The first is to get approval from Amazon (more on this later).
The second is to sell a product in a category that does not require approval.
What Are Ungated Categories?
Amazon doesn't require prior approval to sell in all categories, and these ungated categories are easier to sell in.
These are the categories most eCommerce sellers will look at when they first start selling on Amazon because it's easier to get started and you can start selling sooner.
While there are many categories you require approval for, there are several that you don't need any approval from Amazon to sell in.
These are open categories, and you just need to be registered on Amazon to sell in them.
These categories are seen as less risky. The products aren't at risk of being counterfeited, and there are no safety concerns.
You may face more competition in these categories, but there's a lot of profit to be made. You can also get set up faster and start making sales sooner.
Categories and Subcategories
Some categories are completely ungated, so you don't need approval to sell in the main category and the subcategories.
Be aware, however, that some categories are ungated but they may have subcategories within them that do require you to get approval.
Bear in mind that even when approval is not required, there are still rules around selling on Amazon to ensure you meet all of the required regulations.
Examples of Ungated Categories
Want to start selling on Amazon without having to get approval? Then you should target ungated categories and subcategories. As mentioned, there are several of these to choose from:
Home & Garden
Beauty
Amazon Device Accessories
Cell Phones & Accessories
Automotive & Powersports
Books (Non-Collectibles)
Tools & Home Improvement
Sports
Musical Instruments
These categories are open, so you can start selling in them sooner. However, you should always check the latest guidelines from Amazon because some categories may change.
At the time of writing, there are several categories that are generally open but require approval for certain subcategories:
Office Products
Grocery & Gourmet Foods
Pet Supplies
Software
Video Games
Toys & Games
Baby Products (not apparel)
Outdoors
Health & Personal Care
Always check the rules around these before you consider selling products in them. In the Toys & Games category, for example, you may need approval during the winter holiday season.
Gated vs Ungated Categories: Which Should You Choose?
The difference between gated and ungated categories is that you need to get approval to sell in a gated category or a gated subcategory within an ungated category.
It's easy to find a list of categories in which you can sell on Amazon and find out which require approval and which don't. But should you choose a gated or ungated category?
This depends on you. The benefits of ungated categories are clear:
You can start selling sooner.
You can start generating profits sooner.
There are fewer rules and restrictions to get around.
But there are also benefits of selling in gated categories:
You may face less competition, especially from newer sellers.
There may be a higher profit margin in certain gated categories.
But it depends on you. You may have a certain product in mind that interests you or a topic that you're passionate about.
If this is in a gated category, you'll want to get approved even if it involves more work, so there are no right and wrong answers.
What About Restricted Categories & Products?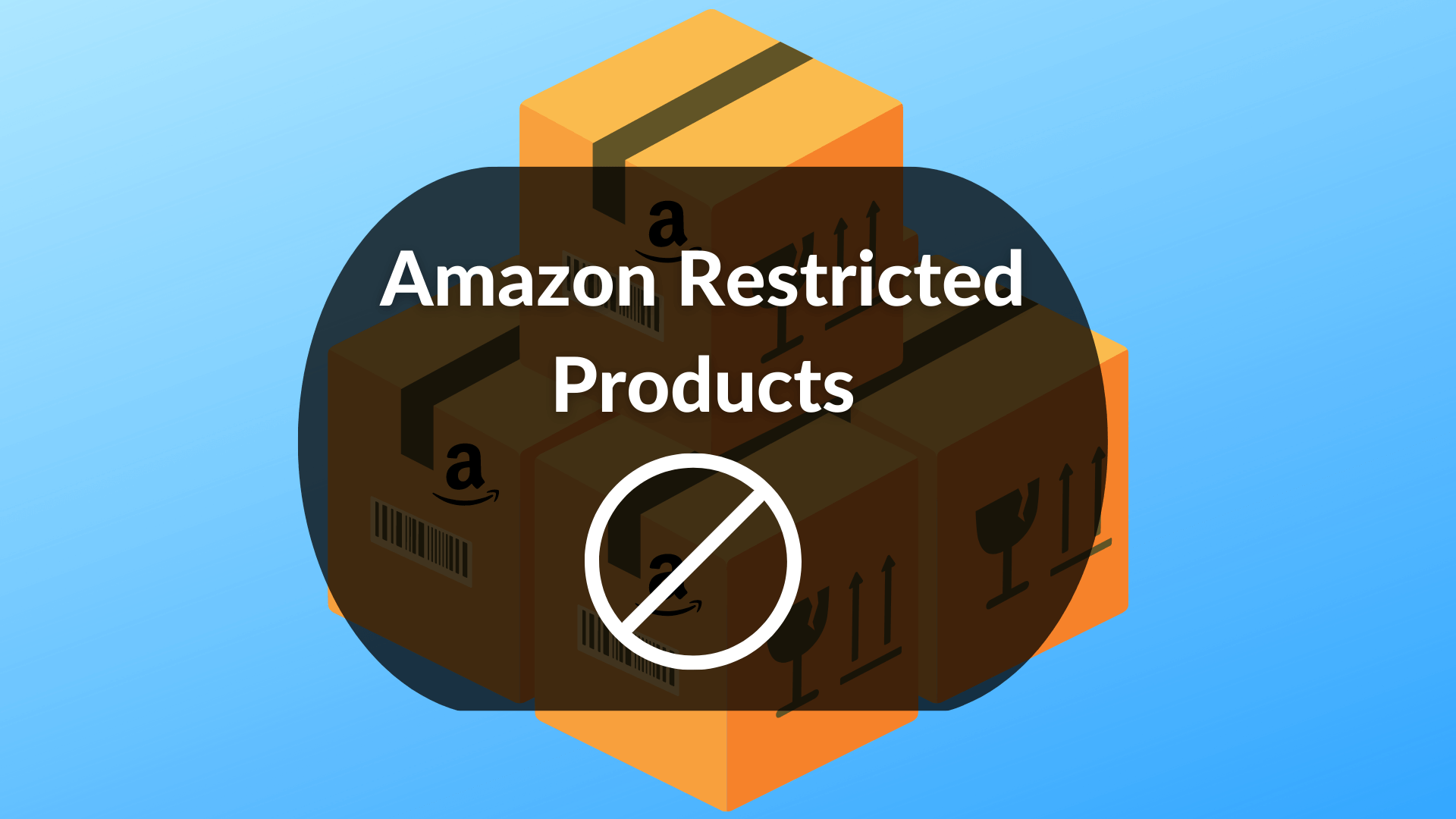 It's also important to consider restricted categories. What exactly are these?
Restricted can refer to two different things. The first we have already discussed: items in gated categories. These are sometimes referred to as restricted, and you need to get approval from Amazon before you sell them.
However, there are some products that you can't sell on Amazon. These are called prohibited product listings, and you may see them referred to as restricted products. You can't get approval for these.
For example, in the Lock Picking & Theft Devices category, blank keys are permitted. However, there's a long list of items that are prohibited, including "Autolock bypass keys or jigglers" and "Concealed handcuff keys."
Don't list restricted items to sell: Amazon will not be happy. It could prevent you from selling anything else here, which could mean the swift end of your Amazon business.
If you want to sell in a restricted category that's permitted on Amazon, find out about the laws and regulations in your area, get legal advice, and get approval from Amazon before you sell.
Explore the Top Ungated Categories
Let's say you've decided to sell a product that doesn't require approval. This is the primary option for most new sellers because there's less work involved, but there's also more competition.
Let's take a closer look at your options when you're choosing a product to sell.
Books
Books were the product Amazon started off selling before it branched out into just about everything else. It's easy to sell books with no approval required.
But if you want to sell collectible books or rare books, you'll need approval because they could be faked.
Of course, the books category is competitive, so it might be hard to get started here. But buying books and reselling them is a great way to start out on Amazon because it's easy to begin and you don't need a huge budget.
Consumer Electronics
Consumer Electronics is another popular category. You have a huge range of products you could potentially sell in this category, from small appliances for the home to keyboards, computer mice, and more. Cameras & Photo is a subcategory that's in itself very popular.
Explore this category and see what's selling. It's competitive, but you may be able to find a product that's easier to get started with.
Home & Garden
This is a large category where you can find a huge range of products to sell. It's one of the easiest categories to get started in when selling on Amazon, and there are thousands of product ideas to choose from.
Kindle Accessories and Amazon Fire TV Accessories
You could get started selling accessories for Amazon's own products like the Kindle and Fire TV. These don't have restrictions, making it a category of interest.
Cell Phones & Accessories
There are so many potential things to sell in this category, including smartphones, cell phones, headsets, cases, batteries, and more.
Everyone all over the world needs phones and items relating to their phones. You can take advantage of this by selling phones and accessories without any approval needed.
Baby Products
People love buying things for babies, and there are lots of potential product ideas in this category.
Bear in mind that apparel requires approval, but other products in this category do not, and there are many possible products you could target.
Beauty & Personal Care
Some beauty products are gated, like oils and serums. However, there are many products in this category that are not gated, so you can get started selling these sooner. It's also a huge market.
Office Products
Businesses need products for their offices, including office supplies, equipment, furniture, storage, and more. This is a very popular category that could potentially be lucrative.
Pet Supplies
People love their pets, and they're always willing to spend money on them. Some subcategories do require approval, but many do not.
You could sell pet toys, treats, beds, leads, bowls, and more, and it's a great choice if you love animals.
Toys & Games
This category has some gated subcategories, so it's not completely open. But in general, it's ungated.
Get a best-selling toy on your hands and you could make some serious profit. It's also a fun category, making it very popular with sellers.
Tools & Home Improvement
DIY is very popular, and you can sell a wide range of tools and home improvement products on Amazon, from power tools to sandpaper.
Clothing, Shoes, & Jewelry
Most clothes can be sold on Amazon without needing approval, and this is a huge category that can be very lucrative.
But be aware that some brands are gated, and you'll need approval before you can sell them. As long as you don't want to sell these brands, this category could be a winner.
Sports & Outdoors
This is a large category where you can make some serious profits, and it comprises many types of products, from sports equipment to fitness gadgets.
If you're just starting out on Amazon, this category is one of the easier ones to start selling in. But keep in mind that sports collectibles do need approval.
Choose the Best Categories
These are some of the categories that you can sell in without approval when you sell on Amazon. There are many to choose from, and when you consider all the possible products you could sell, there are thousands of possibilities.
There's plenty here to get started with when you establish your Amazon business, so don't feel like all the best categories require approval.
But which are the best of these categories to sell in? There's no straight answer to this.
Start by considering your own interests. Do you enjoy doing a particular sport or activity? Do you enjoy gadgets and electronics?
It often makes sense to start with something you enjoy yourself. You're going to be spending a lot of time promoting and selling this product over the coming months and years, so something that interests you is a good starting point.
It doesn't have to be something that you have a personal interest in. You may want to focus on profits more than anything else, and that's where you should consider demand and competition.
Ideally, you want to find a product for which there's high demand but without too much competition.
The Office Supplies and Home & Garden categories are large categories that are ungated. There's a lot of demand in these categories, and Home & Garden is especially popular. In fact, this is where most of the sales are made on Amazon. But there are also subcategories within them where competition may be less.
If you target these categories, you can start quickly without needing approval and start making sales right away.
Whatever you choose to sell, make sure you're aware of any rules and regulations surrounding listing them on Amazon. Just because they're ungated, this doesn't mean there are no rules.
Be especially careful with subcategories because some of these do require approval even when the category as a whole does not. Make sure you don't break any policies or you could end up getting in trouble on Amazon, which could impact your business.
How to Apply for Approval on Amazon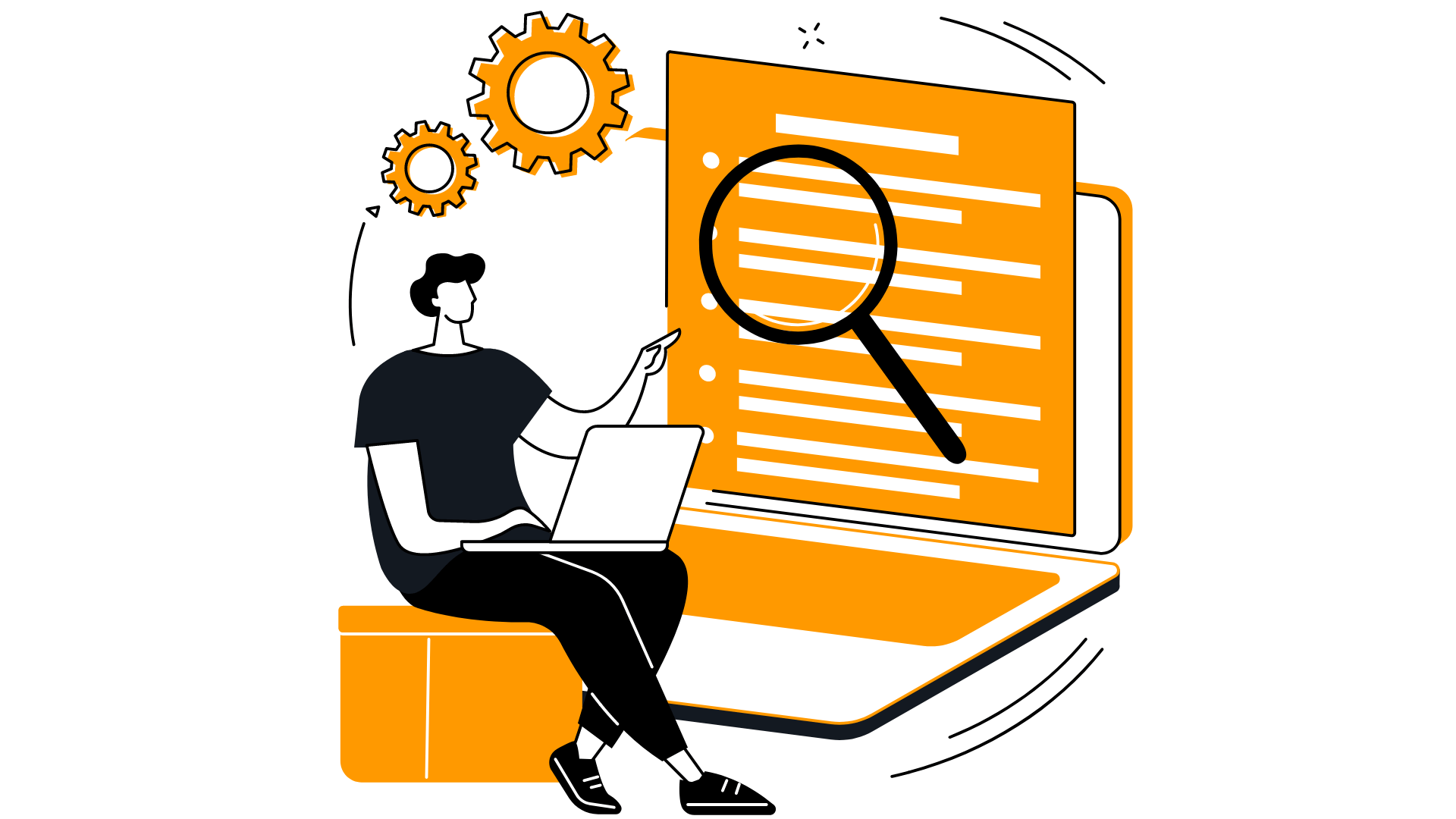 While you may want to target ungated categories that don't require approval, you may also have your heart set on selling a product in a gated category.
Or perhaps you're already selling a product online in your own online store, and now you want to sell it on Amazon. If it falls under a gated category, you're going to need approval.
This should not be a complicated process, but it can take time to get approved. Sometimes the approval can be automatic, but this is more likely if you have already been selling on Amazon for a while and you have a good reputation on the platform.
Here's how to apply for approval on Amazon:
Start by going to your Amazon Seller account. Research the item you want to sell, and look for any restrictions that are in place. If you find that you need approval, you'll need to follow a series of steps.
Sign into your account and click on "Manage Inventory" then click on the "Add a Product" button.
If it comes back as a restricted item, you'll need to click on "Listing Limitations Apply" and then select the "Request Approval" button.
Once you do this, the response may come back immediately, but the system may also ask for more information.
This additional information can be slightly more complex. Amazon may require wholesale invoices, information about your business, further info about your products, invoices from suppliers, and more. It may check details like whether you have a low order defect rate.
Amazon will then check over all this information before deciding whether you can sell in the category or not.
The process is slightly different depending on the category or subcategory, so it's not always the same. It's not a fixed process every time, and some categories and subcategories are easier than others. You may simply have to apply for approval and it's automatic. Others will demand that you meet specific metrics.
You can click on the product category and then click on "Seller Guidelines" to get a clearer idea of what you need to do in order to get approval.
Remember, some categories are harder to get into than others. For example, Fine Art is a category that can be very difficult to get into because the number of Amazon sellers is restricted.
In some categories, Amazon may not even be accepting new sellers, and this is made clear when you go to apply.
Is It Difficult to Get Approval?
Sometimes it can be difficult to get approval, but other times it can be very easy. Depending on the category, it may be a simple question of applying for approval and getting accepted immediately.
But even if getting approval is harder and has a longer process, you shouldn't have too many problems. As long as you have all the information you need, it could only take a few days.
What Happens if Your Application Is Rejected?
It may happen that your application is rejected. This is not the end of the road, and you can apply again. However, you'll have to wait for 30 days before you request approval for the second time.
Use this time wisely. Try to understand why your application was rejected. Was there something specific that you could have done differently?
Work out the reason so you can boost your chances of getting approved for the next item you want to sell.
Other Factors to Consider when Choosing the Best Products to Sell
Whether a product requires approval or not is only one of the factors you should consider when you start selling on Amazon. There are other factors that can help you to determine whether you should focus your efforts on a product or not.
Remember, you'll be sending a lot of time and money on marketing and promoting your product over the coming months. You want to increase your chances of making the right decision at this early stage.
Here are a few of the factors you can consider when you're carrying out product research:
Demand
One factor you want to consider when choosing a product is the search volume it has on Amazon. You can use third-party tools to find out numbers for specific products.
If a product has a high search volume, it means there's demand for it. Many thousands of searches means it could present a good opportunity.
When you find products that have a lot of demand, look for those that have less competition. If competition is tough, breaking into the market can be a real challenge.
Check out the product reviews to get a good idea about the competition you'll face. You may find products with high demand but very few reviews, and this suggests that you can do better.
Remember, getting more reviews will help to get your product more visibility so you can make more sales. If your competition is lacking in reviews, this can be a good starting point, and this can influence your decision when choosing a product.
Seasonality
Some products are very much seasonal, with Christmas-related products being the most obvious example. But do you just want to sell in volume for a short period of time during the year?
There's nothing wrong with this if you want to sell seasonal products. But if you don't yet have a product and you want to choose one, it may be best to go with something that has demand all year long.
Starting Costs
Some products are simply more affordable than others, and that means your costs to get started will be lower.
If you start selling a very expensive product, you'll need to invest more of your money to get started, and the risks are often higher.
When you're picking out a product to sell, aim for something that's not too expensive. That doesn't mean it has to be cheap, but if you can reduce your costs when you start buying stock, this can help to reduce the overall risk and make it easier and quicker for you to start.
What Interests You?
One of the key factors to focus on is what actually interests you. You don't have to have a personal interest in the product you're selling, but it can certainly help.
Whether you decide to focus on retail arbitrage or sell private label products, choosing products that interest you can help to make you more engaged in the process.
Also, you'll know more about what customers are looking for in a product and you'll be able to meet their needs better as well as answer their questions with greater insight.
You may also want to set up an Amazon store focused on a niche that interests you and sell several products in the same category.
In addition, people can often tell when you're enthusiastic about a product. This rubs off on them and helps to boost confidence.
Products that Can Win the Buy Box
It may seem early to start thinking about winning the Buy Box, but this is actually the right time to consider it.
Winning the Buy Box is one of the most important factors when selling on Amazon, and this is where most of the sales are made.
There are many factors that go into this, including your reputation, fulfillment method, price, and more. So it's something that you'll be focusing on a lot when you start selling your product.
But you can actually get a good idea about products that may stand a better chance of winning the Buy Box right at the start by using dedicated tools.
For example, Repricer is an automated repricing tool for Amazon sellers, but it also has extra features that can help you choose the right product to sell.
The Buy Box Predictor is one of these tools.
You can use this to work out which products have a good chance of winning the Buy Box, which can influence your decision.
You may not choose the product, but it can certainly be a big help to know about its chances of getting that coveted Buy Box position before you make your decision.
Conclusion
Many sellers get started on Amazon by selling in ungated categories. This is usually the best option if you're just starting out, but it's not the only option.
If you have a product that you sell in your own eCommerce store and you now want to start selling it on Amazon, or you have a particular interest in a product that's in a gated category or subcategory, you'll need to apply for approval.
There are lots of potential categories you can sell in that don't require approval, many of which can be highly profitable. Explore the categories and subcategories and search for product ideas that you can start selling without any need to get approval.
If you do need to get approval, the process is fairly straightforward. You can simply apply in your Seller Central account, and you may even get approved instantly.
This can be a good option because there's often less competition in gated categories seeing as most sellers stick to the ungated categories.
But there's no right or wrong answer, and it all comes down to what you want to sell on Amazon, including the products that interest you and where you feel like you can enjoy the most success.
So start thinking carefully about the products you want to sell on Amazon, take your pick from gated and ungated categories, and start selling.
There are huge opportunities for sellers of products in both gated and ungated categories. So take action, get things moving, and enjoy setting up your successful Amazon business.
Looking to competitively price your products on Amazon? Sign up for a free 14-day trial with Repricer and see how we can help boost your sales and maximize your profits.